CAiRS Public Seminar – Trusts in Product Reliability and Safety
Seminar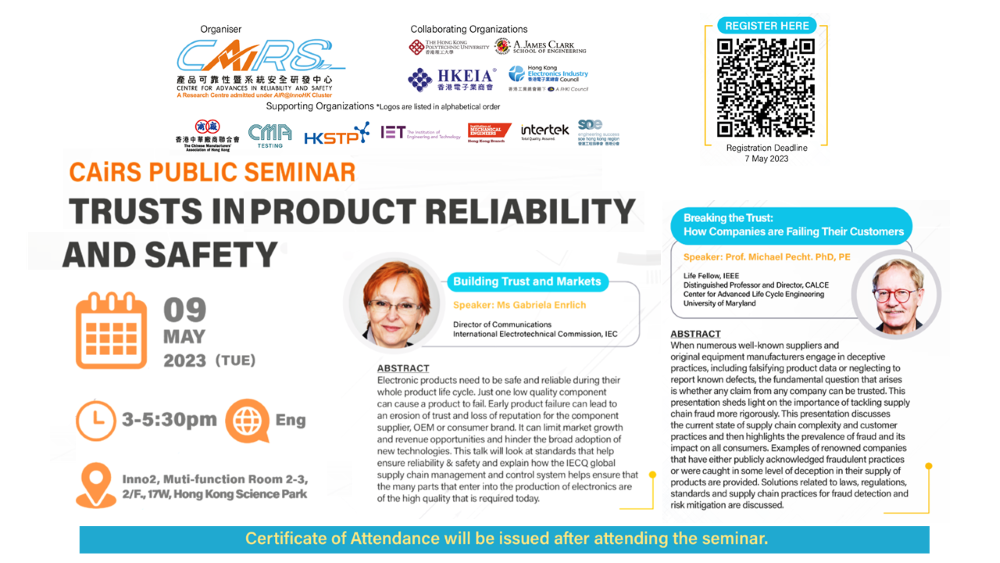 Organiser

Centre for Advances in Reliability and Safety (CAiRS) , Department of Industrial and Systems Engineering, PolyU

Venue

Inno2 Multi-function Room 2-3, 2/F., 17W, HKSTP
Remarks
Registration deadline: 7 May 2023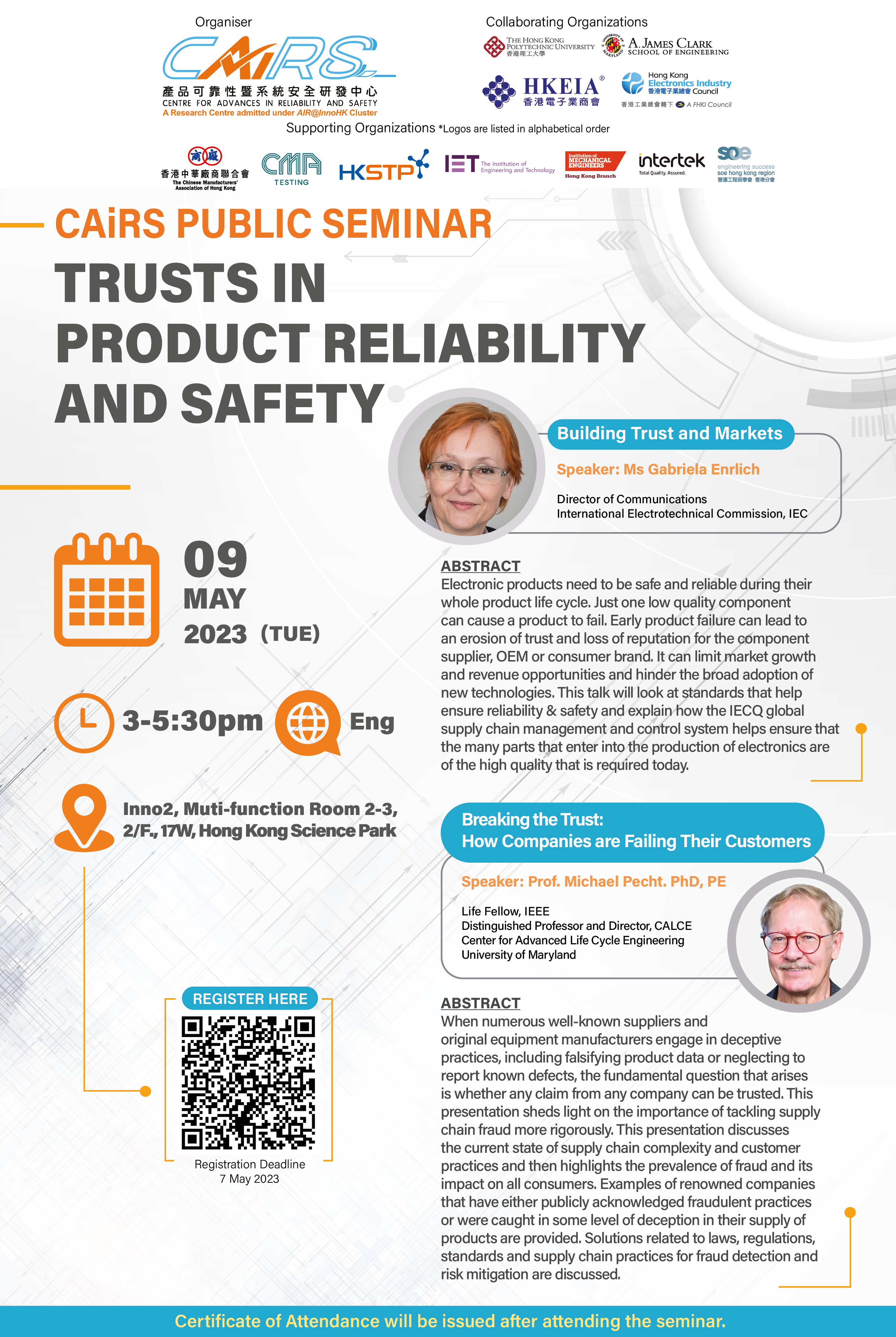 Summary
You are cordially invited to join the upcoming CAiRS Seminar on 9 May 2023 (Tuesday) with details as follows:
Date: 9 May 2023 (Tuesday)
Time: 3:00 – 5:30pm
Venue: Inno2 Multi-function Room 2-3, 2/F., 17W, HKSTP
Organiser: Centre for Advances in Reliability and Safety (CAiRS)
Language: English
In this CAiRS public seminar, we are honoured to have two featured speakers who are the world-renowned experts in International Standards and Product Reliability & System Safety to share with us the interesting topics on "Building" and "Breaking" trusts. This seminar will look at standards that help ensuring reliability and safety of electronic products. On the other hand, sheds light on the importance of tackling supply chain fraud and raising customers' awareness about the prevalence of fraud across numerous industries, as well as how to ensure receiving proper information and products.