Introduction to Artificial Intelligence (AI) Applications 人工智能應用初探
Seminar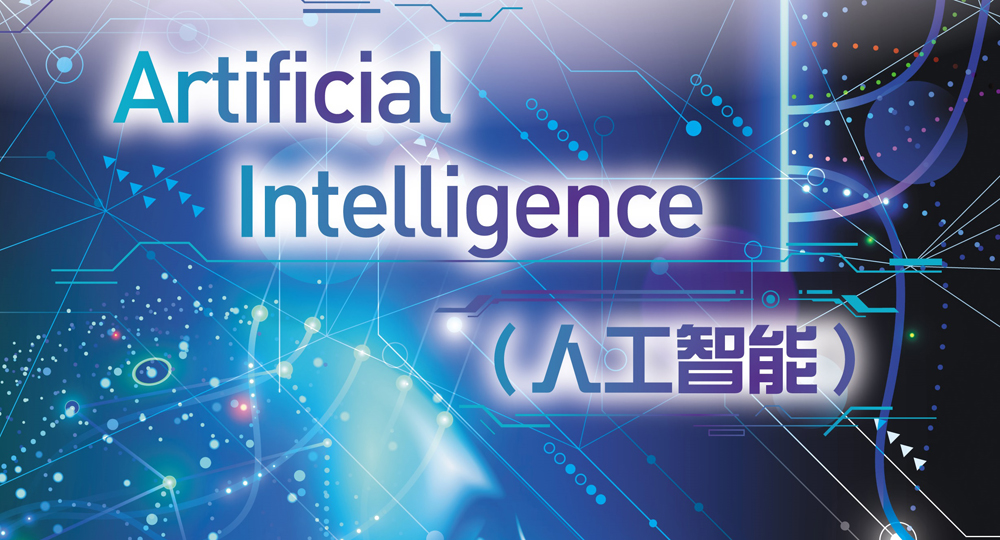 Organiser

Department of Industrial and Systems Engineering, The Hong Kong Polytechnic University

Venue

Online broadcast (live)
Remarks
Suitable for: Secondary 3 – 6 Students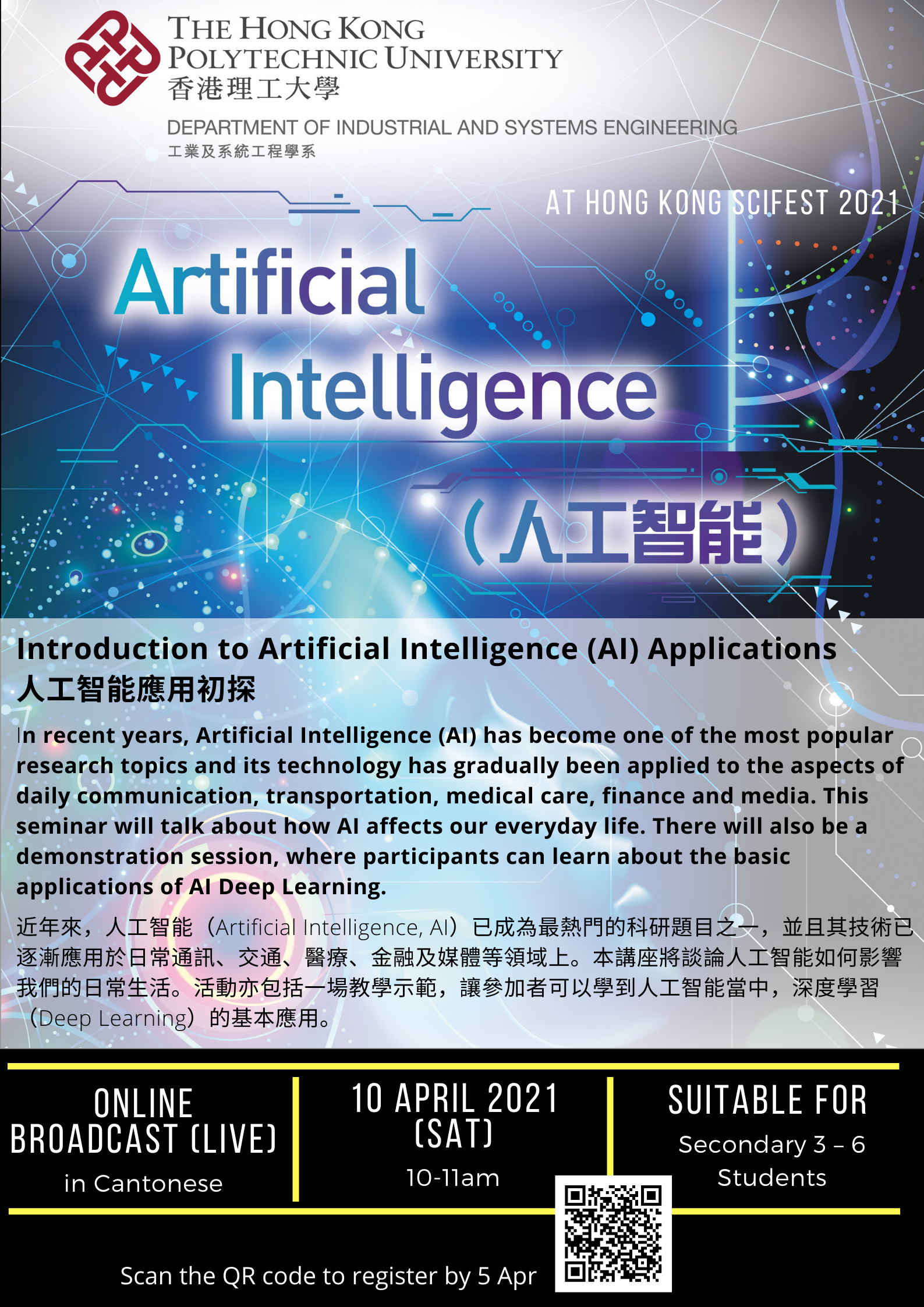 Summary
You are cordially invited to join the lecture on "Introduction to Artificial Intelligence (AI) Applications 人工智能應用初探" at the Hong Kong SciFest 2021.   Details are as follows.
Date:  10 April 2021 (Sat)
Time: 10:00am-11:00am
Platform: Online broadcast (live) 
Suitable for: Secondary 3 – 6 Students
Language: Cantonese (supplemented with English teaching materials) 
Application Deadline: 5 April 2021
Description:
In recent years, Artificial Intelligence (AI) has become one of the most popular research topics and its technology has gradually been applied to the aspects of daily communication, transportation, medical care, finance and media. This seminar will talk about how AI affects our everyday life. There will also be a demonstration session, where participants can learn about the basic applications of AI Deep Learning.
近年來,人工智能(Artificial Intelligence, AI)已成為最熱門的科研題目之一,並且其技術已逐漸應用於日常通訊、交通、醫療、金融及媒體等領域上。本講座將談論人工智能如何影響我們的日常生活。活動亦包括一場教學示範,讓參加者可以學到人工智能當中,深度學習(Deep Learning)的基本應用。