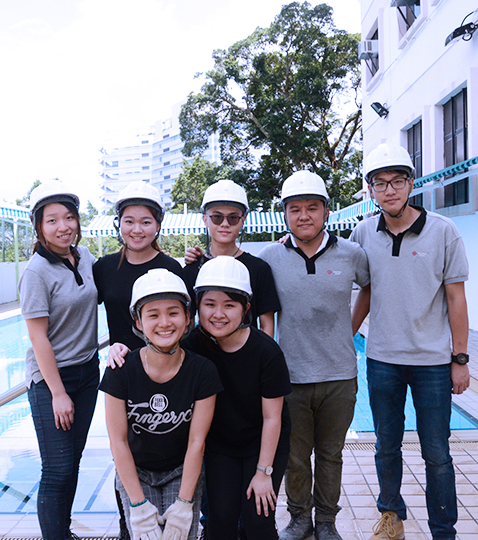 Post-secondary Student Internship Programme
How far have you planned for your future career? Or perhaps you are still figuring out if you are good for the engineering field? Here's the opportunity. The IC Post-Secondary Student Internship Programme* is an unpaid internship# with the opportunity to work in our Centre with our different ranks and disciplines of staff on different tasks or projects. You may find it interesting, exciting, challenging, inspiring, or, not so enjoyable, but this is just the reality of work. You will gain valuable work experience that you can apply to similar institutions or engineering companies. Most importantly you can take the Programme as test-driving a career and that will certainly give you a clearer thought or picture on the planning of your future career.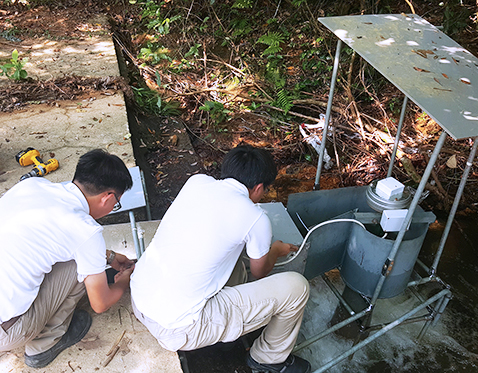 Who's eligible?
Our Post-Secondary Student Internship Programme is open for enrollment all-year round. The Programme provides internship opportunities for students who are :
Enrolled in full-time accredited programmes, being provided by local education institutions specified in Schedule 1 to the Minimum Wage Ordinance; and

Resident in Hong Kong and enrolled in full-time education programmes for non-local academic qualification at degree or higher level.
Duration of internship is subject to the category of student employee (Student Intern / Work Experience Student) the candidate falls in. For more information on the Statutory Minimum Wage related to Student Employees, please visit the website of the Labour Department. Students who are interested in the Programme may apply online. We will consider the offering of internship according to your academic background and experience as well as our availability or needs. To safeguard personal data privacy, students are reminded not to submit their personal data other than through the above channels.
Although the Programme is open for enrollment all-year round, we recommend students to submit their application to us 1 to 2 months prior to their planned schedule.
*Our Post-Secondary Student Internship Programme takes reference to the terms and details of exemption for specified student interns and work experience students during a period of exempt student employment under the Minimum Wage Ordinance (Cap. 608). The full text of the Ordinance can be downloaded under the Bilingual Laws Information System of the Department of Justice website (Hong Kong e-Legislation).
#A small amount of subsistence allowance may be offered to the Student Intern subject to our availability of budget.
Training Attachment
IC is an approved training centre of the Hong Kong Institution of Engineers (HKIE) Graduate Scheme A Training and therefore its hands-on learning activities are recognized as part of the HKIE Graduate Scheme A Training. In other words, Graduate Scheme A Trainees can apply for training exemption if they have undertaken hands-on learning at IC.
Most of IC training modules can be mapped to one or more HKIE disciplines. For more information on the mapping of IC modules to HKIE disciplines, please refer to the Mapping Matrix.
We also offer training to those Graduate Scheme A trainees who have not met the minimum training requirement as requested by the HKIE. Individual HKIE Scheme A trainee may consider attaching to our hands-on learning activities offered to day-time students.

Of course from time to time, there are also working personnel or students who want to attach to our training activities purely for the sake of interest or other purposes.

If you are working personnel and would like to attach to our hands-on learning activities, please download Form IC-T28 Training Attachment Application (Working Personnel) for application.

If you are students and would like to attach to our hands-on learning activities, please download Form IC-T27 Training Attachment Application (Student Applicant) for application.

Individual institution's timetable can be found under Study. Alternatively, you can contact IC's General Office for more information on training attachment.