Ken So Kwok-yin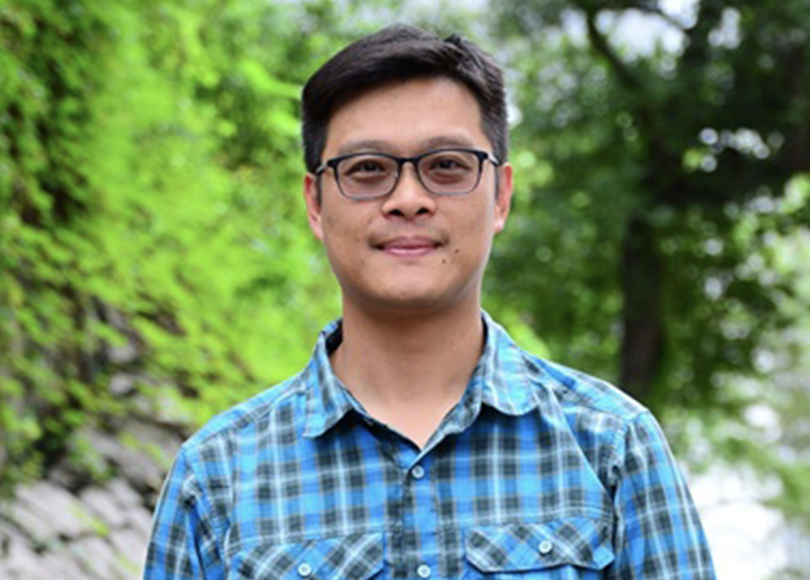 Ken So Kwok-yin
Applied Biology and Chemical Technology graduate
"You have to be interested in what you do in order to succeed."
Chief Executive, The Conservancy Association
Relentlessly self-driven and passionate about nature, Ken So Kwok-yin is a leading arborist in Hong Kong who turned his interest into a meaningful career.
For the past 11 years, he has been the Chief Executive of The Conservancy Association - Hong Kong's oldest NGO in environmental protection, advocating modern tree management and related education work in order to promote the well-being of not just trees, but the environment as a whole.
The applied biology and chemical technology graduate from PolyU developed an interest in nature early on when he studied an ecology course. It was also at PolyU that he met his MPhil thesis supervisor Dr W.K. Chan who would become his life mentor.
Not only did Dr Chan instill in him an exploratory spirit, she also introduced to him a nursery management job at the Kadoorie Farm and Botanic Garden years later. Ken discovered his passion for trees while working there. Not deterred by laboring under the sun, he relished so much his duty of managing trees and plants that he decided to prepare for the international certified arborist examination through mainly self-study.
"It is a relatively narrow field and I took the examination trying to get ahead in it," Ken recalled. His efforts eventually paid off. He was indeed among the first six local arborists certified by the International Society of Arboriculture in 2006. Since then, he has immersed himself in environmental protection work, offering tree conservation advice to the government.
Hong Kong now has 2,000 arborists, and Ken, with his hard-earned experience and knowledge, has become a renowned expert. He has sat on various government advisory bodies and provided different kinds of training for the government's Tree Management Office, and the Leisure and Cultural Services Department, as well as other organisations. His opinions are also frequently sought by the media.
Many more people now are interested in being an arborist, he said, but in his view, knowledge alone is not enough. "You need to explore in daily life. I go around Hong Kong in my spare time to take pictures of trees and look up information on them."
Concerned about the qualifications of arborists in Hong Kong, Ken actively engages in teaching and development of arboriculture and horticulture trainings for budding tree care professionals. Though busy, the father of three still hopes to study further. "It is my hope to study PhD to make more contributions to the field and help raise the standard of arborists in Hong Kong."
Publishing date: December 2019