Stream Code
IFM for MSc (Full-time)
TFP for PgD (Full-time)
IPM for MSc (Part-time)
TPP for PgD (Part-time)
Normal Duration
2 years for MSc (Full-time)
2 years for PgD (Full-time)
2.5 years for MSc (Part-time)
2.5 years for PgD (Part-time)
Credits Required for Graduation
33 for MSc,
18 for PgD
Local Application Deadline 30 Apr 2024 * Early Round Application Deadline: 2023-11-16 Main Round Application Deadline: 2024-04-30
Non-Local Application Deadline 30 Apr 2024 * Early Round Application Deadline: 2023-11-16 Main Round Application Deadline: 2024-04-30
Programme Leaders
Programme Director
Dr YANG Dong
PhD
Remarks
PgD Exit Award
Students admitted to the MSc programme may apply for early exit with a Postgraduate Diploma if they have met the specified credit requirements.
Scholarships
The Hong Kong Maritime and Logistics Scholarship Scheme
For details on joining Programme Stream 44087-ISS, please click here.

Please submit the application for this Scholarship separately from the program application.

Applications for the two programmes 44087-IFM and 44087-ISS are processed separately, and the application fee is non-transferable.
Master of Science in International Shipping and Transport Logistics Scholarship for International Students
Programme Stream 44087-IFM: MSc in International Shipping and Transport Logistics [Mixed-mode] (Full-time)

Available for overseas applicants (outside of mainland China, Hong Kong and Taiwan) with outstanding academic and non-academic performance

Waiver of tuition fee plus living cost subsidy

Please click here to download the application form for this scholarship.

Candidates are required to submit applications for the programme (44087-IFM) and this Scholarship together.
LMS Taught Postgraduate Programme Scholarship Scheme
Scholarships will be awarded to applicants with outstanding qualifications. Please click here for details and here to download the application form.
Targeted Taught Postgraduate Programmes Fellowships Scheme
A total of 6 fellowships shall be awarded to local students. Please click here for details.
PolyU reserves the right to change or withdraw the scholarship/fellowship at any time. In case of any dispute/disagreement, PolyU's decision is final.
Note to Applicants
Please complete all of the relevant fields and enclose all necessary documents. Incomplete applications cannot be processed promptly.
Aims and Characteristics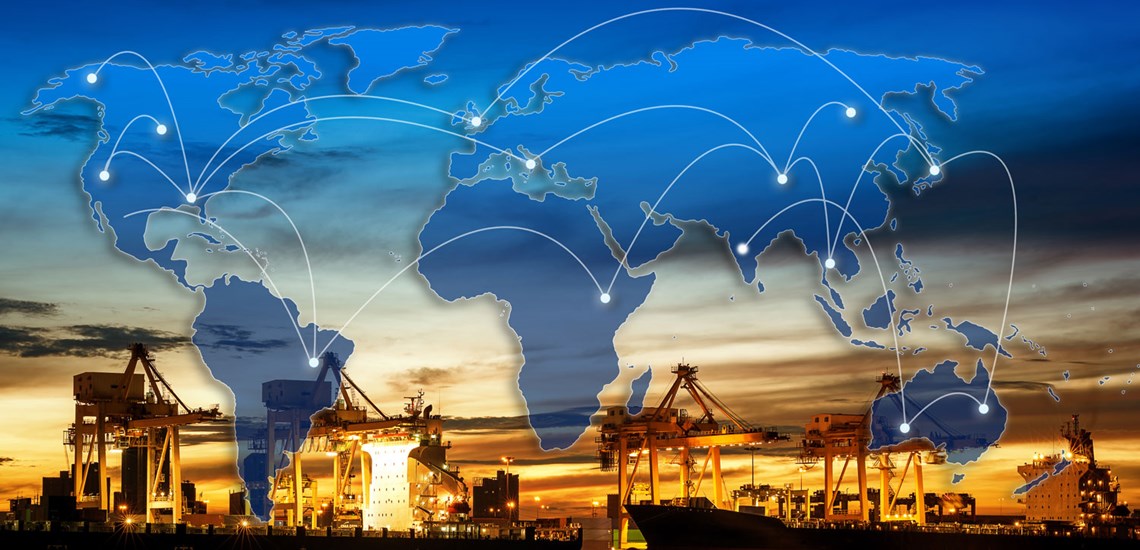 Features
Curriculum designed in consultation with industry leaders and prospective employers

Academic theory balanced with professional practice

Multidisciplinary knowledge integrated with specialist expertise

Graduates pursue diverse career paths

Graduates are granted exemptions from professional examinations

Postgraduate Diploma offered as an intermediate exit
Programme Aims
This programme enables students to introduce modern and cost-effective reforms into the shipping, transport and logistics industries.
Characteristics
This is a multidisciplinary and specialist programme designed to attract students from diverse backgrounds. As such, it benefits from the range of professional experience that students can bring. The intellectual demands of the programme challenge students to integrate and synthesise what are traditionally disparate disciplines. There is also an array of Elective Subjects that allow students to specialise in areas that would normally be impossible to cover in depth within the time constraints of a first degree.
Professional Recognition
Graduates with the MSc in International Shipping and Transport Logistics are granted full exemption from the Qualifying Examination of The Chartered Institute of Logistics and Transport in Hong Kong (CILTHK).

Graduates with the PgD in International Shipping and Transport Logistics are granted Level 1 and Level 2 (6 subjects) exemption from the Qualifying Examination of The Chartered Institute of Logistics and Transport in Hong Kong (CILTHK).

Graduates with the MSc/PgD in International Shipping and Transport Logistics are granted exemption from the following subject of the Institute of Chartered Shipbrokers (ICS):
- Introduction to Shipping
Note: Recognition is subject to assessment
Message from Alumni
The MSc ISTL programme gave me not only in-depth insights into maritime and transport logistics, but also many career development opportunities. The faculty comprises knowledgeable professors and industry leaders. They and their support teams spared no effort to pass on their knowledge to students even during the difficult pandemic period. The extensive alumni networks gather many outstanding senior students, and were places where we were able to obtain career advice and recruitment information. By participating in seminars and forums organised by LMS, we were able to stay up-to-date with the latest developments in shipping, aviation, transport, and logistics, while also cultivating our business sense. Understanding what employers need helped us prepare in advance for future work.

As well as practical knowledge and job opportunities, what impressed me most was the inclusiveness of our programme. My classmates were from a variety of backgrounds: some had extensive experience in logistics-related industries while others were newcomers. The well-designed curriculum offered a lot of flexibility: on the one hand, advanced knowledge; on the other hand, easy-to-understand theory and cornerstone knowledge to meet the needs of all programme participants.
I'm really grateful to have had the opportunity to study this programme, which is taught by distinguished and enthusiastic teaching staff. While teaching staff shared their experience with us, at the same time we were encouraged to critically think about a range of industry topics through group discussion, and by combining academic knowledge with industry practice via simulations and projects. These teaching and learning activities helped me develop my analytical thinking and gain new market insights. I also appreciated the strong bonds that developed during my postgraduate study, both with teachers and with classmates from diverse backgrounds. We often exchanged market updates and news about the latest seminars and career opportunities. The programme has transformed me into a more competent maritime and logistics practitioner, and has given me a boost to climb the corporate ladder with my current employer, who acknowledges the quality education offered by the PolyU Department of Logistics and Maritime Studies.
I was working in the shipping industry before studying this master's programme, but only in the IT sector. I was just developing and maintaining different systems for a shipping company. But in that position, I developed an interest in the shipping industry. That was when I found the MSc in International Shipping and Transport Logistics and started to study, aiming to enrich my knowledge about the shipping industry.

The programme provided me with specialist knowledge in international shipping and logistics management. I acquired a wide range of knowledge of maritime transport and logistics within a broad framework of international transport and trade. This knowledge can be a significant benefit to my career. For example, by knowing more about the shipping process, I can design more creative and intelligent systems and create more value for my company.

Because the programme is supported by the Hong Kong Maritime and Logistics Scholarship, my financial concerns about studying on the programme were significantly eased.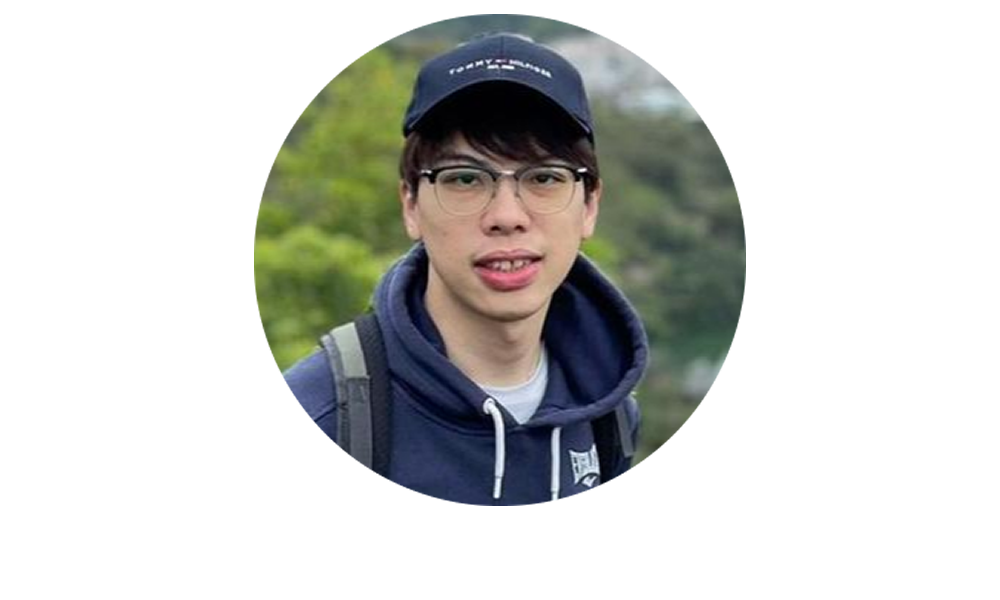 The MSc ISTL programme at PolyU gave me a bird's-eye view of international logistics and operations. This knowledge helped me understand the essence of profitability in the logistics industry, and enabled me to investigate the effects of supply-chain disruptions. It also helped me understand the traditional nature of the shipping industry and, by reading research papers authored by the department's professors, learn about efforts to develop and modernise it.

Other than the academic knowledge, the programme offered me self-development opportunities through mentorship. Throughout my studies, I had the chance to work closely and learn from several professors, who were close mentors. The background of these professors in the logistics and shipping industry helped me gain a practical perspective.

I think that the Department of Logistics and Maritime Studies is one of PolyU's most efficient and helpful departments. They were very responsive, helping me arrange my visa and documents, and also helping me with other urgent requests.

The department also values its students. For example, I have been called as a student representative to several high level Departmental Advisory Meetings. My opinions were warmly welcomed and appreciated.

All in all, my journey has been very fruitful. I'm glad that I chose this programme for my master's degree.