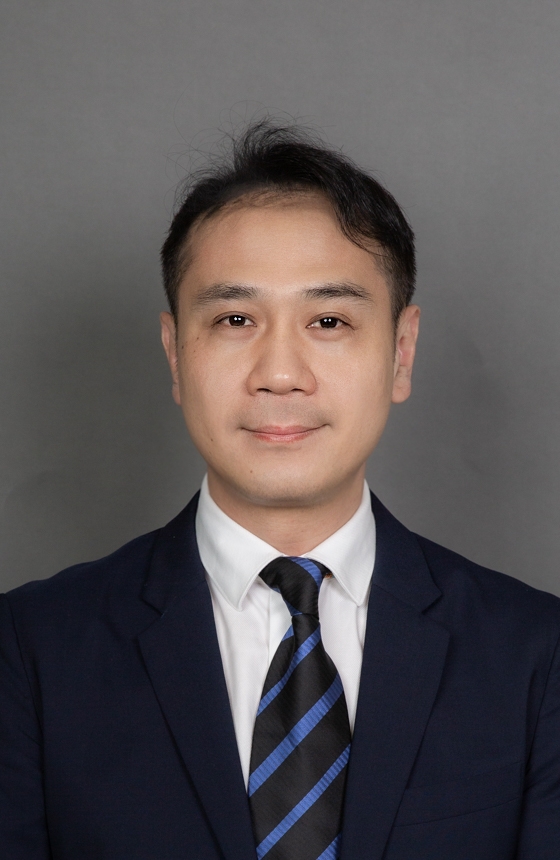 Education and Academic Qualifications
Bachelor of Science in Biochemistry, Hong Kong University of Science and Technology
Master of Philosophy, The University of Hong Kong
Doctor of Philosophy, The University of Hong Kong
Research Overview
Our research focuses on characterization, niche interaction and therapeutic targeting of liver tumor-initiating cells and understanding the molecular aspects of cancer metastasis and drug resistance.
Academic and Professional Experience
2010- Academic Editor, PLoS One
2011- Academic Editor, American Journal of Stem Cell Research
2011- Academic Editor, Journal of Liver: Disease & Transplantation
2017- Academic Editor, Medicine
2014- Active member, American Association for Cancer Research
2013- 国家自然科学基金委员会医学科学部七处通讯评审专家
2020- Academic Editor, World Journal of Gastroenterology
Research Interests
Cancer Stem Cells

Molecular Aspects of Cancer Metastasis and Drug Resistance

Cancer Therapeutics
"Combination use of CD47 antibodies/inhibitors with sorafenib for treatment of liver cancer" (US patent US20170071918) (2017)
"The use of HCN inhibitors for treatment of cancers" (PCT/16/607,035)
Lee TK

, Guan XY, Ma S. Cancer stem cells in hepatocellular carcinoma. A review from origin to clinical implications. Nature Reviews Gastroenterology & Hepatology 2020; in press.
Leung HW, Leung CO, Lau EY, Chung KPS, Mok EH, Lei MM, Leung RW, Tong M, Keng VW, Ma C, Zhao Q, Ng IO, Ma S,

Lee TK

. EPHB2 activates β-catenin to enhance cancer stem cell properties and drive sorafenib resistance in hepatocellular carcinoma. Cancer Res 2021; in press.
Leung CO, Tong M, Chung KP, Zhou L, Che N, Tang KH, Ding J, Lau EY, Ng IO, Ma,

Lee TK

. Overriding adaptive resistance in sorafenib via combination therapy with SHP2 blockade in hepatocellular carcinoma. Hepatology 2020; 72 (1):155-68.
Wong TL, Ng KY, Tan KV, Chan LH, Zhou L, Che N, Hoo RL,

Lee TK

, Richard S, Lo CM, Man K, Khong PL, Ma S. CRAF methylation by PRMT6 regulates aerobic glycolysis driven hepatocarcinogenesis via ERK-dependent PKM2 nuclear relocalization and activation. Hepatology 2020;71(4):1279-96.
Cheng BY, Lau EY, Leung HW, Leung CO, Ho NP, Gurung S, Cheng LK, Lin CH, Lo RC, Ma S, Ng IO,

Lee TK

. IRAK1 augments cancer stemness and drug resistance via the AP-1/AKR1B10 signaling cascade in hepatocellular carcinoma. Cancer Research. 2018; 78(9):2332-42.
Ma MKF, Lau EYT, Leung DHW, Lo J, Ho NPY, Cheng LKW, Ma S, Lin CH, Copland JA, Ding J, Lo RCL, Ng IOL,

Lee TK

. Stearoyl-CoA desaturase regulates sorafenib resistance via modulation of ER stress-induced differentiation. Journal of Hepatology. 2017;67(5):979-90.
Cui CP, Wong CCL, Kai AKL, Ho DWH, Lau EYT, Tsui YM, Chan LK, Cheung TT, Chok KSH, Chan ACY, Lo RCL, Lee JMF,

Lee TK

, Ng IOL. SENP1 promotes hypoxia-induced cancer stemness by HIF-1α deSUMOylation and SENP1/HIF-1α positive feedback loop. Gut 2017;66(12):2149-59.
Lau EY, Lo J, Cheng BY, Ma MK, Lee MF, Ng KY, Chai S, Lin N, Tsang SY, Ma S Ng IO,

Lee TK

. Cancer-associated fibroblasts regulate tumor initiating cell plasticity in hepatocellular carcinoma through c-Met/FRA/HEY1 signaling. Cell Reports 2016; 15(6):1175-89.
Lo J, Lau EY, Ching RH, Cheng BY, Ma MK, Ng IO,

Lee TK

. Nuclear factor kappa B-mediated CD47 up-regulation promotes sorafenib resistance and its blockade synergizes the effect of sorafenib in hepatocellular carcinoma in mice. Hepatology 2015; 62(2): 534-45.

Lee TK

, Cheung VC, Lu P, Lau EY, Ma S, Tang KH, Tong M, Lo J, Ng IO. Blockade of CD47-mediated cathepsin S/protease-activated receptor 2 signaling provides a therapeutic target for hepatocellular carcinoma. Hepatology 2014; 60(1): 179-91
Lee TK

, Castilho A, Ma S, Ng IO. Epithelial-mesenchymal transition in cancer stem cells. In: Cancer Stem Cells (XY Guan, Ed.).

Research Signpost

2010, ISBN: 978-81-7895-465-3.