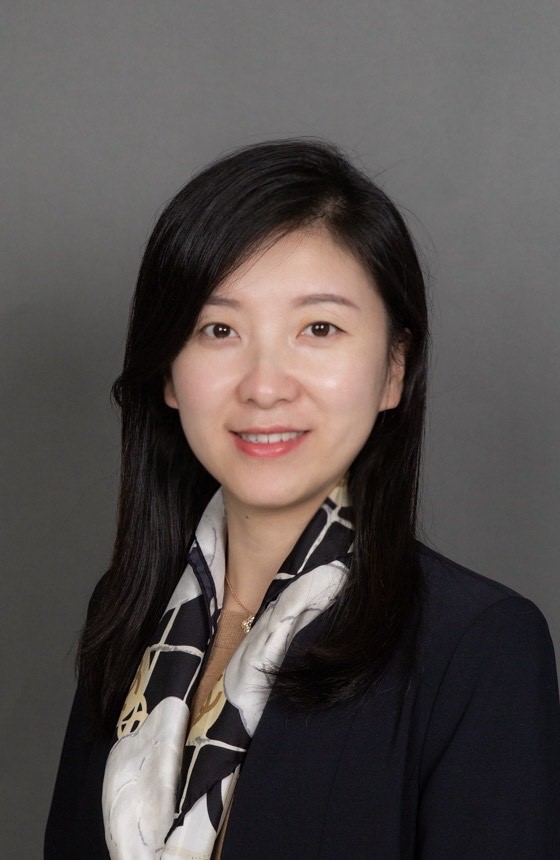 Education and Academic Qualifications
Bachelor of Engineering, Xi'an Jiaotong University
Doctor of Philosophy, The University of Hong Kong
Research Overview
(1) To study the mechanisms and to facilitate the development of innovative anticancer molecules.
(2) To develop novel chemical proteomic approaches for studying fundamental biology.
(3) To investigate novel functional peptides, including cytosolic peptides and immuopeptides, particularly those encoded by small open reading frames.
Academic and Professional Experiences
Editorial board member, Molecular & Cellular Proteomics
Editorial board member, Chinese Chemical Letters

Council member, The Human Proteome Organization (HUPO)

Member, American Society for Mass Spectrometry
Research Interests
Funcitonal Peptides

Chemical Biology

Proteomics and Mass Spectrometry
Ying Yang, Hongwei Wang, Yuanliang Zhang, Lei Chen, Gennong Chen, Zhaoshi Bao, Yang Yang, Zhi Xie,

Qian Zhao*.

An Optimized Proteomics Approach Reveals Novel Alternative Proteins in Mouse Liver Development. Molecular & Cellular Proteomics. 2023, 22(1):100480
Jian Li, Jiangqing Dong, Weitao Wang, Daqi Yu, Xinyu Fan, Yan Chit Hui, Clare SK Lee, Wai Hei Lam, Nathan Alary, Yang Yang, Yingyi Zhang,

Qian Zhao,

Chun-Long Chen, Bik-Kwoon Tye, Shangyu Dang, Yuanliang Zhai*. The human pre-replication complex is an open complex. Cell. 2023, 186(1):98-111.e21.
Guo HJ, Yang Y, Zhang Q, Deng JR, Yang Y, Li SQ, So PK, Lam TC, Wong MK,

Zhao Q

*. Integrated Mass Spectrometry Reveals Celastrol as a Novel Catechol-O-methyltransferase Inhibitor. ACS Chemical Biology. 2022, 17, 2003-2009.
Luan YZ, Tang N, Yang JQ, Liu ST, Cheng CC, Wang Y, Chen CY, Guo YN, Wang HW, Zhao WX,

Zhao Q

, Li W, Xiang MQ, Ju R*, Xie Z*. Deficiency of ribosomal proteins reshapes the transcriptional and translational landscape in human cells. Nucleic Acids Research. 2022, 50, 6601-6617.
Shen CZ#, Zhang DT#, Xu F#, Yang Y#, Tan Y,

Zhao Q

*, Li L, Ding K, Li ZQ*. Two-photon fluorescent turn-on probes for highly efficient detection and profiling of thiols in live cells and tissues. Biological Chemistry. 2022;403(4):445-451.
Chen L, Yang Y, Zhang YL, Li KC, Cai HM, Wang HW,

Zhao Q

*. The Small Open Reading Frame‐Encoded Peptides: Advances in Methodologies and Functional Studies. ChemBioChem. 2022, 23, e202100534.
Chen L, Zhang YL, Yang Y, Yang Y, Li HH, Dong X, Wang HW, Xie Z,

Zhao Q

*. An integrated approach for discovering non-canonical MHC-I peptides encoded by small open reading frames. Journal of the American Society for Mass Spectrometry. 2021;32(9):2346-2357.
Wang HW#, Wang Y#, Yang JQ#,

Zhao Q

#, Tang N, Chen CY, Li HH, Cheng CC, Xie MZ, Yang Y, Xie Z*. Tissue- and stage-specific landscape of the mouse translatome. Nucleic Acids Research. 2021;49(11):6165-80.
Leung HW, Leung ON, Lau EYT, Chung PS, Mok HK, Lei ML, Leung WH, Tong M, Keng V, Ma C,

Zhao Q

, Ng IOL, Ma S*, Lee KW*. EPHB2 activates β-catenin to enhance cancer stem cell properties and drive sorafenib resistance in hepatocellular carcinoma. Cancer Research. 2021;81(12):3229-40.
Sze YH,

Zhao Q

, Cheung JKW, Li KK, Tse DYY, To CH, Lam TC*. High-pH reversed-phase fractionated neural retina proteome of normal growing C57BL/6 mouse. Scientific Data. 2021;8(27).
Shao XJ, Ji FF, Wang YW, Zhu L, Zhang Z, Du XB, Chung ACK, Hong YJ,

Zhao Q

*, Cai ZW*. Integrative Chemical Proteomics-Metabolomics Approach Reveals Acaca/Acacb as Direct Molecular Targets of PFOA. Analytical Chemistry. 2018;90(18):11092-8.
Terenzio M, Koley S, Samra N, Rishal I,

Zhao Q

, Sahoo PK, Urisman A, Marvaldi L, Oses-Prieto JA, Forester C, Gomes C, Kalinski AL, Di Pizio A, Doron-Mandel E, Perry RBT, Koppel I, Twiss JL, Burlingame AL, Fainzilber M*. Locally translated mTOR controls axonal local translation in nerve injury. Science. 2018;359(6382):1416-1421.
Forester CM#,

Zhao Q

#, Phillips NJ, Urisman A, Chalkley RJ, Oses-Prieto JA, Zhang L, Ruggero D*, Burlingame AL*. Revealing nascent proteomics in signaling pathways and cell differentiation. Proceedings of the National Academy of Sciences U S A. 2018;115(10):2353-8.
Xiang L, Wei JT, Tian XY, Wang B, Chan W, Li SF, Tang Z, Zhang HS, Cheang WS,

Zhao Q

, Zhao HZ, Yang ZY, Hong YJ, Huang Y*, Cai ZW*. Comprehensive Analysis of Acylcarnitine Species in db/db Mouse Using a Novel Method of High-Resolution Parallel Reaction Monitoring Reveals Widespread Metabolic Dysfunction Induced by Diabetes. Analytical Chemistry. 2017;89(19):10368-75.

Zhao Q

#

, Ouyang X#, Wan X, Gajiwala KS, Kath JC, Jones LH, Burlingame AL, Taunton J*. Broad-spectrum kinase profiling in live cells with lysine-targeted sulfonyl fluoride probes. Journal of the American Chemical Society. 2017;139(2):680-5.

Zhao Q

, Ding Y, Deng Z, Lee OY, Gao P, Chen P, Rose RJ, Zhao H, Zhang Z, Tao XP, Heck AJR, Kao R, Yang D*. Natural products triptolide, celastrol, and withaferin A inhibit the chaperone activity of peroxiredoxin I. Chemical Science. 2015;6(7):4124-30.
Bao X#,

Zhao Q

#, Yang T, Fung YME, Li XD*. A chemical probe for lysine malonylation. Angewandte Chemie - International Edition. 2013;52(18):4883-6.