PolyU Orchestra • Music Connects – Cello Solo – Bach's Cello Suite No 1 in G major, BWV1007
All Programmes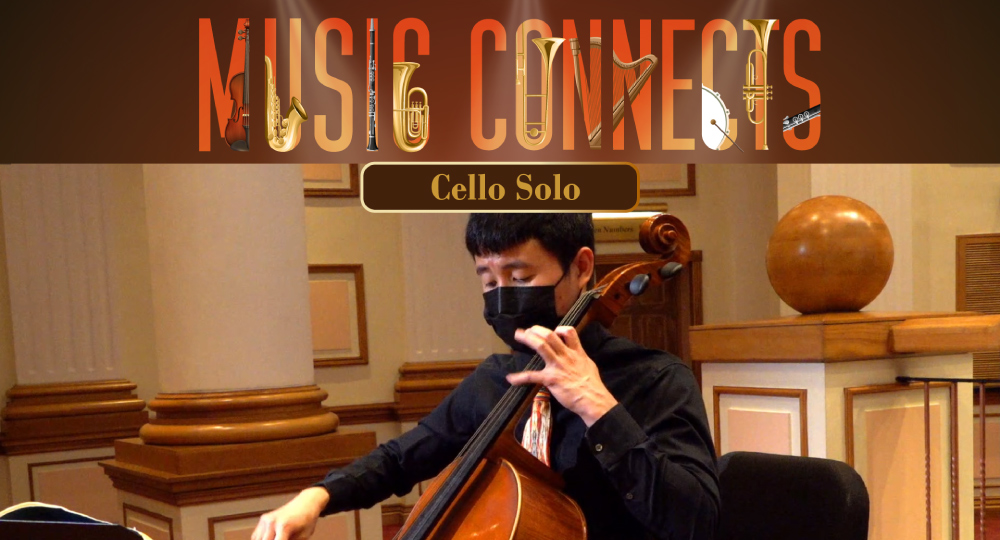 主辦單位

Culture Promotion Committee
摘要
Music Connects is an online music programme of the PolyU Orchestra. Members of the Orchestra have continued to produce music despite the pandemic.
 
Under the guidance of Mr Leung Kin-fung, the Artistic Director and Conductor, the PolyU Orchestra is presenting to you a wide range of musical genres in this series of Music Connects.
A feature of music from what is loosely referred to as "the Baroque era" is the growing importance of the bass line and the emergence of stronger-toned bass instruments. These included the cello, for which Johann Sebastian Bach (1685-1750) composed six solo suites. The Cello Suite No 1 in G major, BWV1007 opens with a Prelude. With its gracefully arching arpeggios in the first part and expanding and contracting melodic line in the second, this is one of the best-known movements in the Suites. The following movements are an Allemande, which is an easily flowing dance said to have originated in Germany around the middle of the 16th century, a Courante which is altogether more lively and was described in an early French treatise on dancing as having "jumping movements and a great variety of figures according to the dancer's ability and fancy", and a solemn Sarabande. The final movement is a Gigue.


Cello Solo
Johann Sebastian Bach ︳Cello Suite No 1 in G major, BWV1007


Performed by:
Benny Lam Yip-chun.Cello
Alumnus, Department of Rehabilitation Sciences