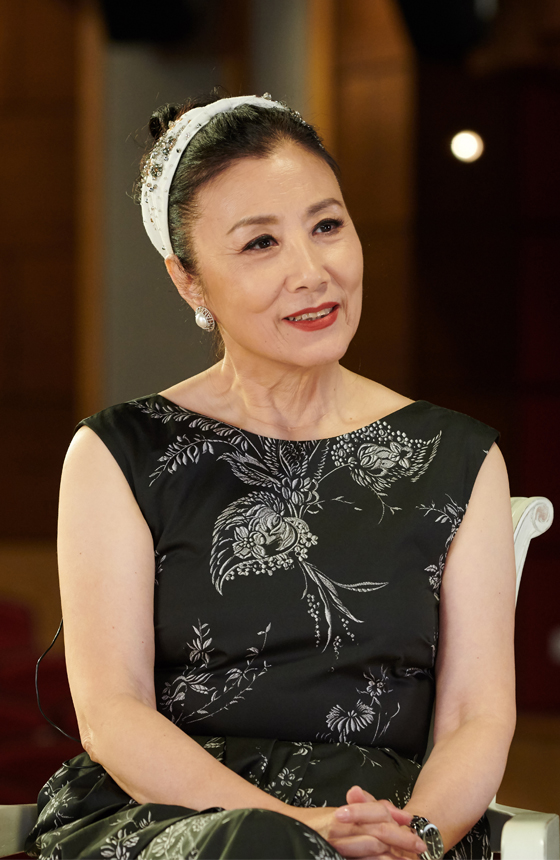 Dr Liza Wang
Dr Liza Wang is known not only for her outstanding achievements in television, singing and Cantonese Opera, but also for her assiduous efforts in working for the good of the Hong Kong community. She was appointed a Hong Kong / Macao Deputy to the 7th and 8th sessions of the National People's Congress (NPC), and to the 9th - 12th National Committee of the Chinese People's Political Consultative Conference (CPPCC) from 1998 on. In 1981, she was selected as one of the ten Outstanding Young Persons in Hong Kong.
She has been actively involved in serving the public and in community service, as well as promoting arts projects. She is currently a member of the Executive Committee of the Hong Kong Anti-Cancer Society, Chairperson of the Chinese Artists Association Hong Kong and a member of the Court at the City University of Hong Kong. Apart from continuing to play an active part in the performing arts, Dr Wang is a model of the lifelong learning spirit, being always eager to utilise new ideas and acquire new knowledge.
She was decorated with a Silver Bauhinia Star by the Chief Executive of the Hong Kong SAR in 2004, in recognition of her outstanding achievement in the performing arts sector, her contribution to community work and her pursuit of lifelong learning. She was the recipient of the Montblanc de la Culture Arts Patronage Award – Hong Kong Region in 2007, and donated the award money to the Hong Kong Chinese Orchestra. Dr Wang was also awarded Honorary Doctor of Letters by the City University of Hong Kong, Honorary Doctor of Humanities by the Hong Kong Institute of Education, Honorary Doctorate and Honorary Fellow by The Hong Kong Academy for Performing Arts, University Fellow of The Hong Kong Polytechnic University and Honorary Fellow by the Vocational Training Council in recognition of her contribution to the community and the arts sector.