The First Chinese Bach Prize Winner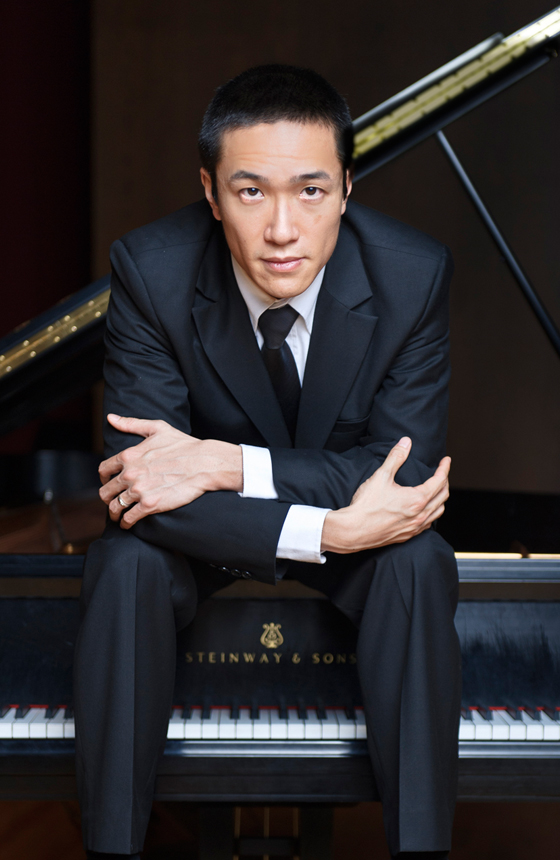 Dr Eric Fung
Dr Eric Fung was the second-prize ex aequo winner at the Thirteenth International Johann Sebastian Bach Competition in Leipzig, Germany, and has remained the only Chinese awarded the title "Bach Prize Winner" in the competition's 60-year history. Prior to this important achievement, he received first prize at the Corpus Christi Young Artists International Competition (1996), second prize at the St. Louis Symphony Concerto Competition (1997), and first prize at the Juilliard School Concerto Competition, which led to his performance of Brahms' Piano Concerto No. 1 at the Lincoln Center in 2000. Subsequent to the performance, the New York Times praised his pianism for being "mature, refined, and elegant." He was also described by the New York Concert Review as a pianist with a musical persona akin to Rudolph Serkin. The Hong Kong Economic Review called him "unique among contemporary Chinese pianists, for the aesthetic of his music can be traced back to the study and passion for Bach's works."

As an active solo and chamber performer, Dr Fung has appeared in various music festivals, such as the European Piano Forum in Berlin (Germany), the Puigcerda International Classica Musica (Spain), and the Philadelphia Bach Festival. In 2003, he returned to his native Hong Kong to perform at the Hong Kong Arts Festival as an Exxon-Mobil Artist. The first recital was quickly sold-out and an extra performance needed to be scheduled to accommodate the enthusiastic audience. In the following year, he made his piano recital debut at Carnegie Hall performing Bach's Goldberg Variations and Beethoven's Eroica Variations. The New York Concert Review applauded his rendition of the Goldberg Variations for having "vibrant vitality...unflappable logic, flexibilities in nuances and requisite lyricism." Since 2005, Dr Fung has been giving regular solo recitals as well as collaborative performances with his wife, cellist Dr Ai-lin Hsieh, who is a fellow faculty member at Lebanon Valley College alongside her husband. In 2007, he was appointed Artist-in-Residence by the The Hong Kong Polytechnic University and was also invited by the Government of Hong Kong to perform in a ten-piano ensemble. As a concerto soloist, he has collaborated with the Juilliard Orchestra, Hong Kong Philharmonic Orchestra, Middle Germany Chamber Orchestra, Manhattan Chamber Orchestra, Hershey Symphony Orchestra, Lebanon Valley College Orchestra, the Central Pennsylvania Symphony Orchestra, and The Hong Kong Polytechnic University Students' Union Orchestra. In 2011, Eric Fung and his childhood friend, pianist Kinwai Shum, formed a piano duo and gave their debut performances to an enthusiastic audience at the City Hall in Hong Kong, and to a full-house at the Yulan Theatre in Dongguan, China

As a musician, Eric Fung has a deep interest in searching for a new sensibility in the performance of eighteenth- and nineteenth-century music through analysis and research. Since the completion of his doctoral thesis "Neglected Treasure: Johann Sebastian Bach's Overture in the French Manner, BWV 831: A Study in Motive, Harmony, and Voice Leading", he has been invited to give lectures and seminars on analysis and performance by various professional societies. In addition to the Doctor of Music Arts degree he received from the Juilliard School, Dr Fung also holds a Bachelor of Music degree, a Master of Music degree in Piano Performance, and a Master of Arts degree in Music Theory Pedagogy from the Eastman School of Music. His piano teachers include Natalya Antonova, Eva Lue, and Oxana Yablonskaya; he also studied analysis with Matthew Brown, Steven Laitz, and Carl Schachter.

Eric Fung is currently a tenured associate professor of piano at Lebanon Valley College in Pennsylvania. As an educator, he has conducted master classes at other higher education institutions and professional organizations, such as East Tennessee State University, Hope College (Michigan), University of Illinois at Carbondale, the Hong Kong Academy for Performing Arts, and the Tom Lee Music Foundation. Since 2005, he has frequently been invited to adjudicate competitions, such as the Lancaster Symphony (PA) Concerto Competition, the Greater Princeton (NJ) Steinway Society Scholarship Competition, and the New Jersey Music Teachers Association Piano Competition.

Dr Eric Fung has recently been named a Steinway Artist and Steinway piano is his preferred instrument for international performances.