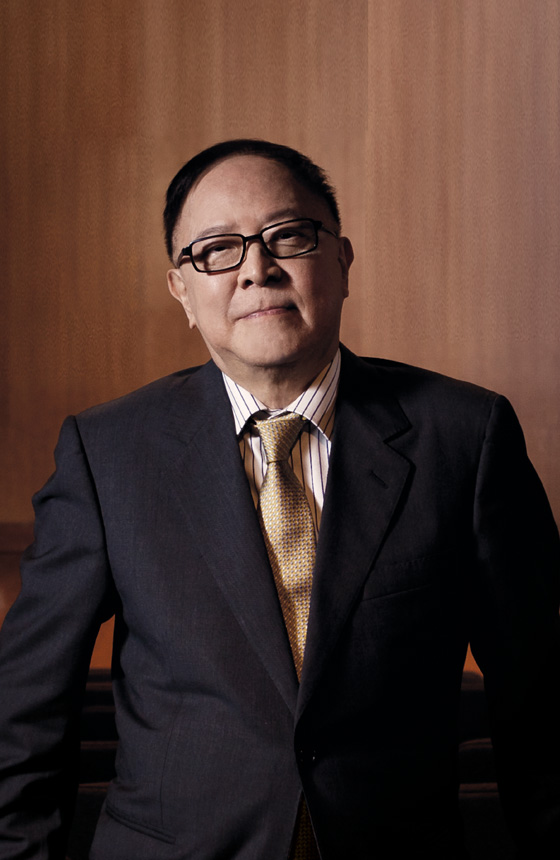 Dr Chung King-fai
Chung King-fai is one of Hong Kong's best known and well-loved actors, and has been a familiar face to many on both local stage and television for more than 50 years.

Chung has directed and performed extensively in stage productions, TV and movies. His recent productions include The Sunshine Boys, Richard III, On Golden Pond, Inherit the Wind, West Side Story, Grease, Sleuth, The Unexpected Man, Tuesdays with Morrie, Noises Off, and A Funny Thing Happened on the Way to the Forum.

Chung began his career as a full-time and part-time teacher at the Hong Kong Baptist College where he spent 23 years, later spending 16 years in television work with Television Broadcasts Limited and Asia Television Limited. After that, he was the founding Dean of Drama at the Hong Kong Academy for Performing Arts and held that post for 18 years.

Chung received his Bachelor of Arts degree in Speech and Drama from the Oklahoma Baptist University, USA, and then graduated with a Master's degree in Fine Arts from the School of Drama, Yale University. His further academic accolades include Honorary Doctor of Philosophy, Armstrong University, USA; Doctor of Letters Honoris Causa, Hong Kong Open University; and Honorary Doctor of Drama and Honorary Fellow, Hong Kong Academy for Performing Arts.

The many honours Chung has received over the years include four awards for Best Director and eight awards for Best Leading Actor. He took the Most Outstanding Television Actor Award (Ming Pao Weekly) in 2005, a Life-time Actor Star Award from Hong Kong Television Ltd in 2006, the Leader of the Year 2009, the Prince Jewelry & Watch Elite Award (Performing Art) in June 2010, and the Mont Blanc De La Culture Arts Patronage Award in June 2011.

The list doesn't stop there; Chung also received a Mayor's Award from the City of Monterey Park, USA in 2011, and was named Artist of the Year (Stage Director) by the Hong Kong Artists' Guild. In 2000, he received the Drama Achievement Award, an Award for Outstanding Contribution in Arts in 2010, and a Life Achievement Award in 2012, all from the Hong Kong Arts Development Council.

Chung has also been recognized in the wider community, receiving the Bronze Bauhinia Star in 2002 and the Silver Bauhinia Star in 2013. He has been a member of the Basic Law Consultative Committee, a member of the National People's Congress, and the Principal Artistic Consultant of the Hong Kong Repertory Theatre.

Named as a World Outstanding Chinese in 2007, he is listed in the Encyclopedia of China, Dictionary of International Biography, Men of Achievement, Reference Asia, and Who's Who in the Contemporary World Theatre, among other publications.

Currently, Dr Chung is the Chairperson of the Hong Kong Federation of Drama Societies, the Chairman of Exploration Theatre, Artistic Advisor of Hong Kong Repertory Theatre, Arts Advisor (Drama) of Hong Kong Arts Development Council, Executive Director of the Chinese Theatrical Arts Society, and Advisor to the Presidium of the Chinese Dramatists Association.