Academic Staff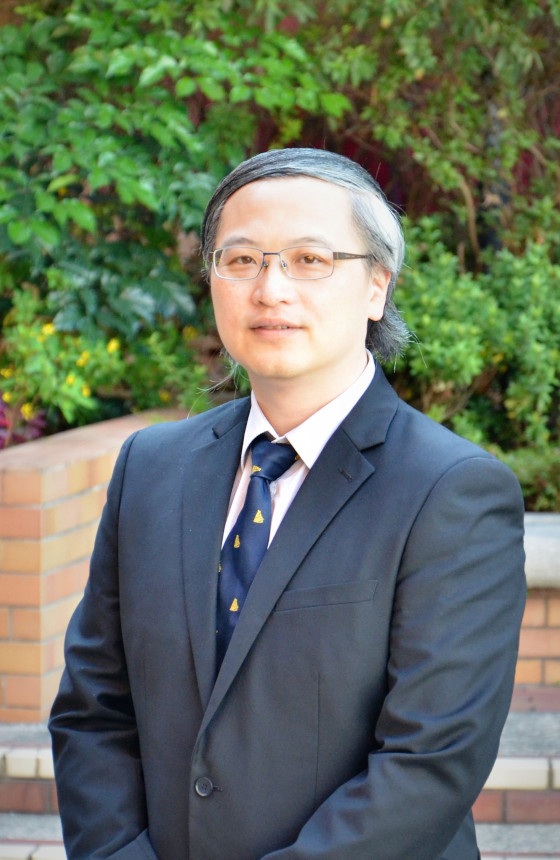 Dr James Chung-wai CHEUNG
Research Assistant Professor
Designs and applies new computing strategies and sensing technologies for diagnostic imaging and rehabilitation
Biography
Dr. James Chung-Wai Cheung received his Bachelor degree in applied physics in City University of Hong Kong in 1992, University of London Graduate Diploma in Astrophysics, University of East London, Master degree in Business Information System in 1993, while he obtained his Master and PhD degree in Healthcare with technology in 2005, and biomedical engineering in 2013, respectively in The Hong Kong Polytechnic University.
He is currently a research assistant professor at the Department of Biomedical Engineering of The Hong Kong Polytechnic University. He also serves as a honour advisor in Yan Chai Hospitals Social Services department towards the use of gerontechology in rehabilitation centres and elderly hostels. He engages in undergraduate teaching on the subject "BME1D02 Wearable Healthcare and Fittness Devices for Everyone", "BME1D03 Technologies for Smart Ageing", and "BME3S02 Assistive Technologies: Service Learning Towards the Elderly and Disabled", which involves heavily in elements covering machine learning, data analytics and prototype development. In addition, he is invited to serve as a guest lecturer in Faculty of Medicine of The Chinese University of Hong Kong on "AI-Technologies in Dementia Caring"
The research interest of Dr. Cheung dedicates to artificial intelligence, wearable technologies and IoT, Medical imaging and signal processing, robotics, and their applications to elderly, such as dementia, and dysphagia, hostels management. He joined several projects and produced several patents on image recognition and optimization for assessing spinal problems, IoT sensors monitoring and classifying elderly behaviour in hostels, NLP-based therapeutic dolls for elderly dementia, etc. He is currently working on the application of deep learning to detect and screen dysphagia using acoustic-sonographic sensors, as well as a new deep learning-based algorithms to improve knee osteoarthritis prediction, and sleep posture classification and quality of sleep analysis. He is also mentoring projects on Metaverse and interactive robotic companion for elderlies.
Research Interests
Medical imaging and data visualization

Artificial intelligent and Deep learning

Wearable device technologies

Robotic smart ageing technologies

Augmented Reality

Musculoskeletal tissue

Signal processing

Dysphagia and Dementia
Education and Academic Qualifications
PhD in Biomedical Engineering, Interdisciplinary Division of Biomedical Engineering, The Hong Kong Polytechnic University
MSc. in Health Care with Technology, Department of Health Technology and Informatics, The Hong Kong Polytechnics University
Graduate Diploma in Astrophysics, Astronomy Unit, School of Mathematics, University of London (Queen Mary College)
MSc. in Business Information System, Department of Engineering and Computing, University of East London
Academic and Professional Experiences
Research Assistant Professor, Dept of BME, The Hong Kong Polytechnic University, 2020 - Current
Senior Scientific Officer, Jockey Club Smart Ageing Hub, Dept of BME, The Hong Kong Polytechnic University, 2017 - 2020
Scientific Officer, Interdisciplinary Division of BME, The Hong Kong Polytechnic University, 2016 - 2017
Post-Doctoral fellow, Interdisciplinary Division of BME, The Hong Kong Polytechnic University, 2014 - 2016
Project Associate/Post-Doctoral Project Associate, Interdisciplinary Division of BME, The Hong Kong Polytechnic University, 2012 - 2014
Project Associate, Department of HTI, The Hong Kong Polytechnic University, 2011 - 2012
Project Associate, Department of HTI, The Hong Kong Polytechnic University, 2007 - 2008