Online Donation
Make a Donation to Help APSS Students
We are all facing some form of hardships as a result of the COVID-19 pandemic situation in Hong Kong. During this time, some of our students have been experiencing genuine financial hardships to the extent that their studies have been adversely affected.
Two departmental financial assistance schemes - APSS Graduates Association Award Hardship Fund and Mary Ho Financial Hardship Fund were established to relieve local APSS students from the mounting financial stress. We would also like to take this opportunity to sincerely thank all alumni donors for their generosity.
Due to the ongoing nature of the pandemic, it is foreseeable that more students may be facing different kinds of financial hardships. If unabated, the financial stress and burden might distract or, worse yet, discourage them from continuing their studies. Our goal is to help students in need get through this difficult time, and we hope to have you support in making this happen.
If you would like to contribute to the APSS Graduates Association Award Hardship Fund, please do not hesitate to make an online donation* through the following link: https://giving.polyu.edu.hk/donation/en-us/home
*At "Purpose of Donation", click "Others" and input:
APSSGA Award (account code: 5.54.CC.77BU)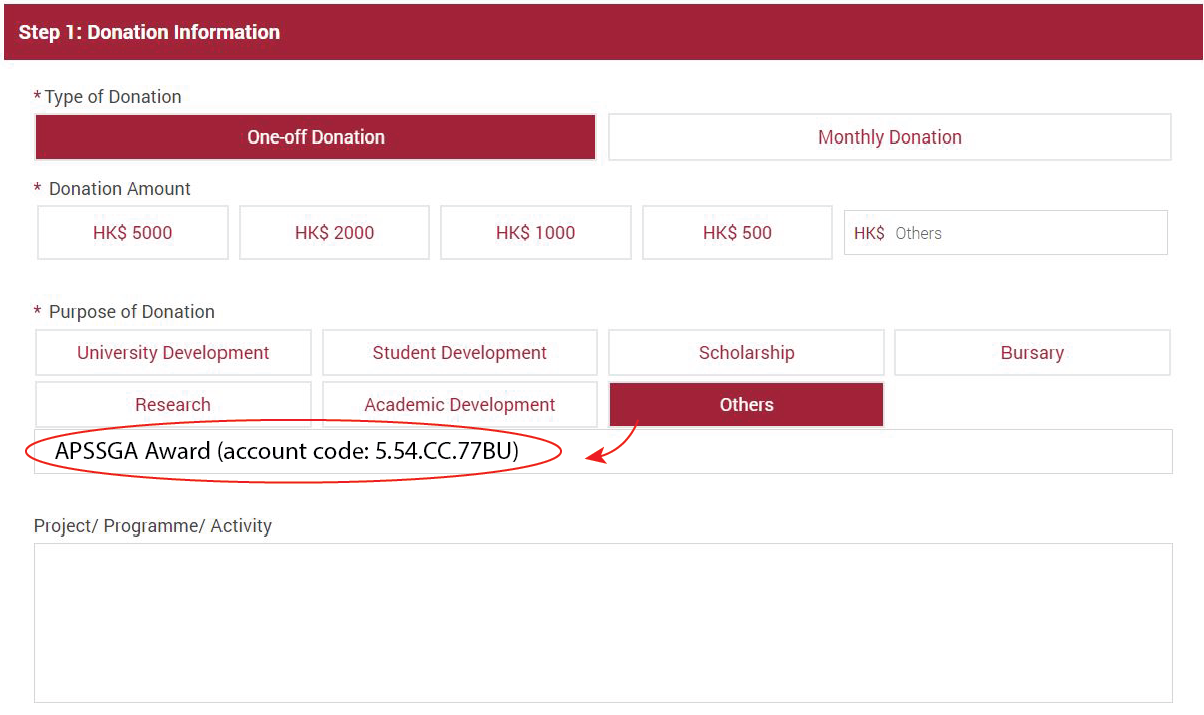 It is in times of distress that our virtues can be tested. We hope that you will consider to donate what you can to the Hardship Fund. Your contribution will be used solely to provide financial relief to our students in need.
We thank you for your support in advance! If you have any question, please feel free to contact us.