AP Seminar - New Computing Paradigm based on Emerging Devices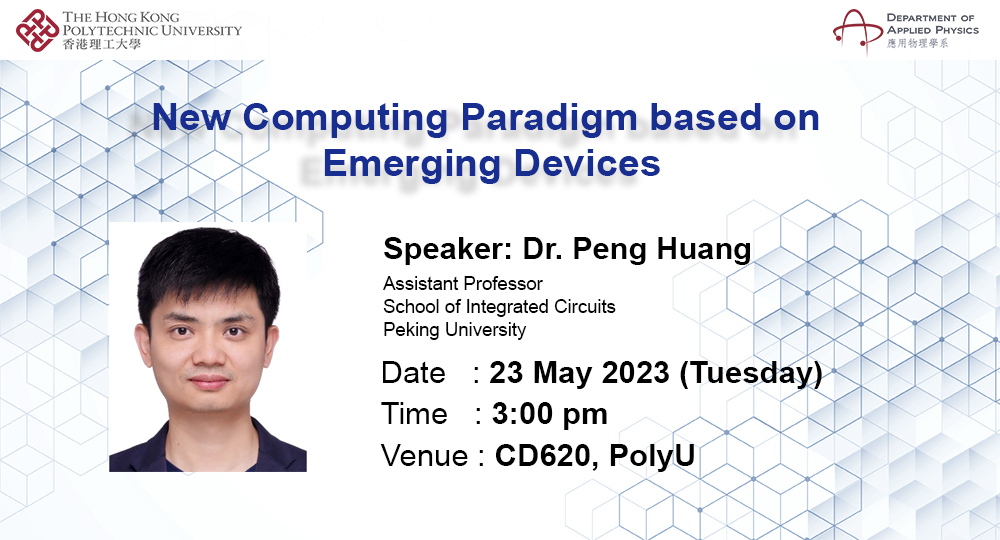 Venue

CD620, 6/F, Wing CD, PolyU Map
Summary
With the development of information technology, the number of interconnected devices is rapidly increasing, accompanied by the problem of processing large amounts of unstructured data generated by these devices. Deep neural networks have shown an excellent ability to handle unstructured data. However, traditional processors based on von Neumann architecture face limitations in improving their computing speed and energy efficiency ratio when dealing with deep neural networks that have increasing numbers of parameters and operations due to the so-called von Neumann bottleneck. New computing paradigms, including computation-in-memory and in-senor computing, can achieve high-speed, low-energy consumption via in-situ computing. In this talk, I will introduce our recent research on RRAM-based CIM and FDSOI-based in-senor computing, including the device and circuit design, hardware implementation of the system, and EDA tool development.
Keynote Speaker
Dr. Peng Huang
Assistant Professor
School of Integrated Circuits
Peking University
Dr. Huang is the assistant professor of the integrated school of Peking University, and a senior member of IEEE since 2023. He is a recipient of the Excellent Young Scholars of the National Natural Science Foundation of China, and IEEE Electron Devices Society PhD Student Fellowship. He was the technical program committee of the IEEE International Workshop on future computing and IEEE Electron Devices Technology and Manufacturing Conference. He was the author of more than 150 papers about the new computing paradigms based on emerging devices including computation in memory, in-senor computing, and neuromorphic computing.