AAAP x CINOTECH - Career Talk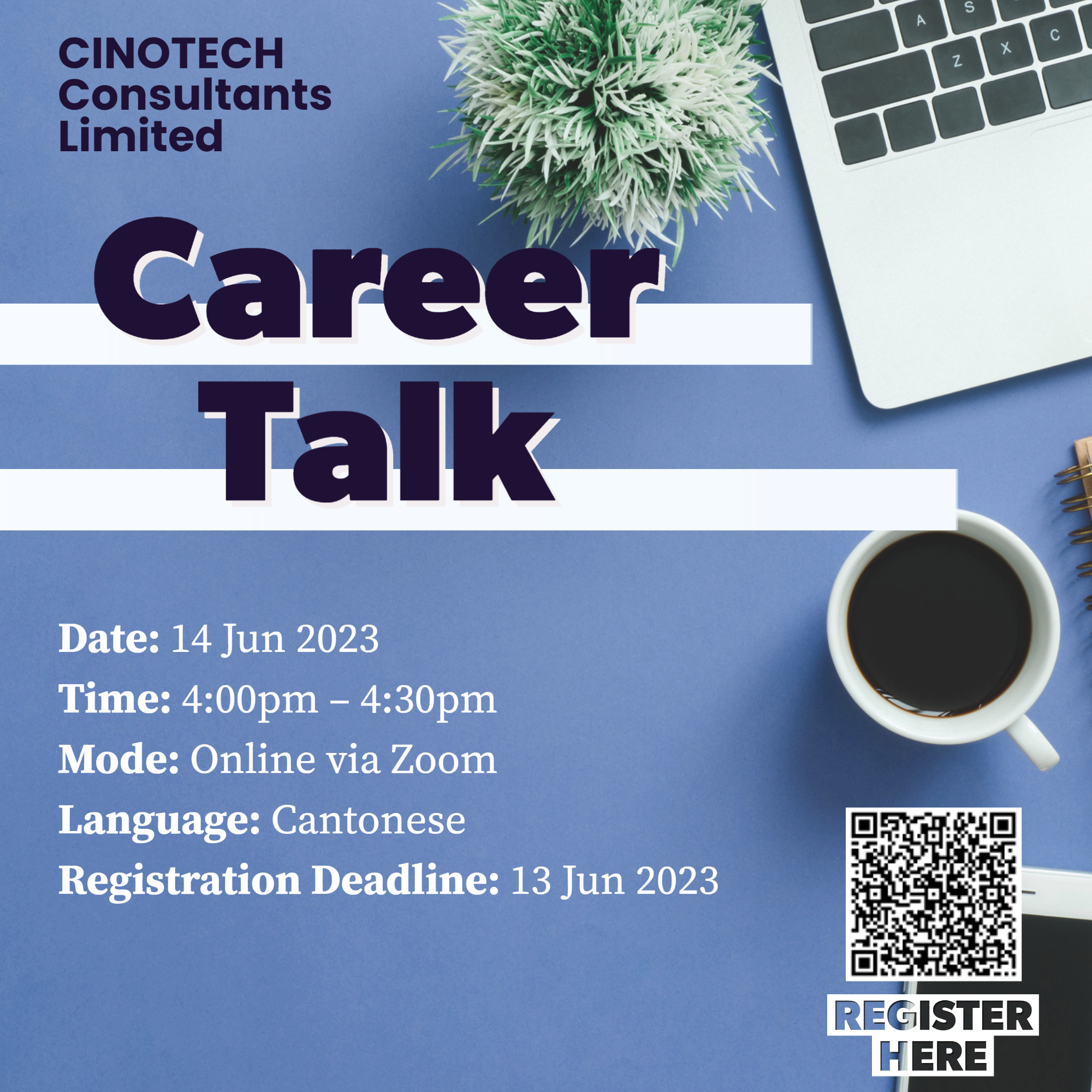 Organiser

The Alumni Association of the Department of Applied Physics, PolyU (AAAP) and CINOTECH Consultants Limited
Summary
漢臻顧問有限公司正招聘Assistant Environmental Consultant。如對此職位有興趣,請即報名參加就業講座!
關於漢臻顧問有限公司
漢臻顧問有限公司是一家於2002年在香港創立的環境諮詢公司。公司提供多元化的環保諮詢, 環境管理, 環境監測, 和能源管理服務。附屬公司提供環境工程,和化驗服務。
CINOTECH Consultants Limited is now hiring Assistant Environmental Consultant. If you are interested in this job post, please do not hesitate to register for the career talk now!
About CINOTECH Consultants Limited
CINOTECH Consultants Limited was established in Hong Kong in early 2002 as an environmental consultancy firm providing its clients with consultancy services in environmental management, environmental studies, environmental monitoring & audit and assessment/certification of green buildings.