Normal Duration 4 Years
(2 Years for Senior Year)
Programme Intake 11 (Senior Year)

Fund Type Government-Funded
Credits Required for Graduation At least 121 credits (depending on the student's academic attainment)
65 credits for Senior Year (minimum)
For students entering the 4-year BSc(Hons) in Chemical Technology programme through senior year places, the exact number of credits required for graduation will depend on the number of transferred credits they receive.
Remarks
The credit requirements of this programme are indicative only and subject to review.
To recognise the outstanding academic performance of HKDSE students, the Department will grant entry scholarship to eligible HKDSE students admitted to the programmes via JUPAS. The award criteria of the scholarship are listed in the information sheet, which is subject to change and will be announced on the same website in due course.
The exact study duration and number of credits to be transferred will depend on the entry qualifications of individual AD/HD admittees.
This programme does not consider second choice applications for International Students and Mainland Students.
Aims and Characteristics
Programme Aims
Being the most established applied chemistry programme in Hong Kong, our BSc(Hons) in Chemical Technology programme offers a broad and rigorous education in contemporary chemistry and training in laboratory practices. The programme emphasises the application of chemistry in technological innovation. Through the programme, students develop competence in problem solving and communication. These abilities are essential for graduates to pursue professional careers in business and technical services in chemical and related industries.
Characteristics
Focusing on the technological application of chemistry, this programme comprises Core and Elective Subjects in chemical principles, applied/industrial chemistry and chemical process technology.
This is one of the most popular applied science programmes in Hong Kong, and it is specifically designed to enhance graduates' career prospects in the government, business and industrial sectors.
Elective Subjects include Medicinal Chemistry, Natural Products Chemistry, Food Processing Technology, Environmental Science, Principles of Quality Assurance and Economic Analysis for Process Technology. These subjects broaden and enrich students' knowledge and skills, which should enhance their career prospects in the commercial and industrial sectors. Our students would gain further work experience through industrial visits, Work-Integrated Education and summer placements in local and overseas companies.
Career Prospects
Graduates are able to pursue careers in industry, business or the public sector. Our graduates work as chemists, technologists, and chemical and/ or biochemical process engineers. Employment opportunities abound in industries, such as plastics and toys, cosmetics and fragrances, drugs and pharmaceuticals, pollution control and the manufacture of printed circuit boards. Graduates can also pursue openings in sales and marketing, or as management executives in various fields.
Graduates are qualified as chemical analysts or environmental protection offers for the government or public utilities. Teaching chemistry in secondary schools is another possibility. Graduates who wish to purse further studies have excellent opportunities both in Hong Kong and overseas.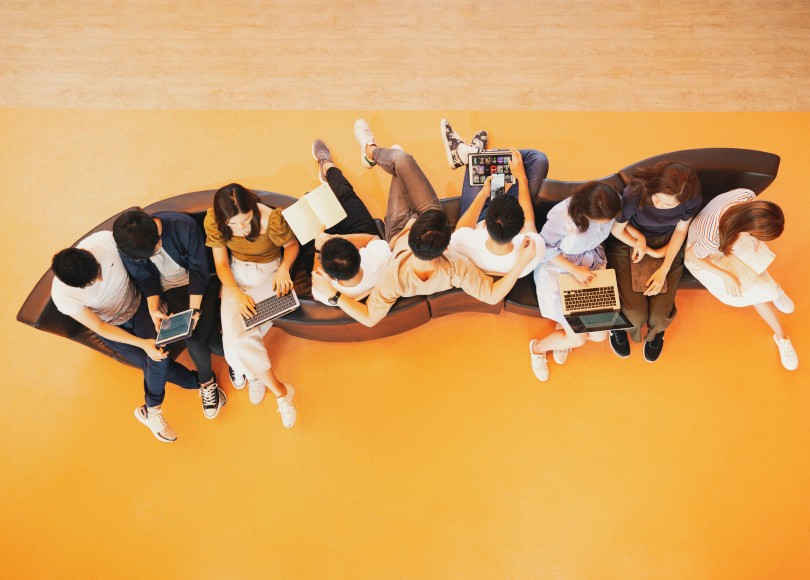 The Curriculum
Year One studies include the University's core curriculum and underpinning subjects common to science students and general chemistry with laboratory skills training.
Year Two studies cover the general analytical, organic and physical chemistry, plus the basics of chemical process technology.
Year Three studies introduce the intermediate level of organic, inorganic, physical and analytical chemistry, and chemical process technology.
In the Final Year, an investigative project allows students to learn, experiment and practise chemistry on a topic of their choices.
Read More
Hide