Fund Type Government-Funded
Credits Required for Graduation 63 (minimum)
Remarks
The credit requirements of this programme are indicative only.
Students who do not meet the equivalent standard of the Undergraduate Degree Language and Communication Requirements (LCR), based on their previous studies and academic performance in AD/HD programmes, will be required to take additional credits (6 in English and 3 in Chinese) on top of the programme's normal credit requirements.
Aims and Characteristics
This programme offers broad-based and balanced training in analytical and chemical sciences and the management skills needed for quality assurance, auditing and accreditation. It aims to produce well-trained and competent professionals for chemical analysis, as well as accreditation officers in the local testing and certification industry, including commercial and Government laboratories. Graduates are also highly capable of serving as professionals in the quality assurance or quality control units of manufacturing organisations, and as professional assessors for accreditation and certification bodies. Through studying in this articulation programme, students acquire up-to-date knowledge of and skills in chemical sciences and allied disciplines, as well as the essential management skills pertaining to the testing and certification industry.
Career Prospects
This articulation programme aims to train graduates who are skilled in testing and certification. Benefiting from the programme's emphasis on the latest analytical science, our graduates can enter the testing and certification industry as chemical analysts/customer support service officers. With training in management skills for accreditation and certification, graduates can also serve as professional assessors for accreditation services. It is also expected that some graduates from this programme will join the in-house laboratories of large manufacturers and exporters in Hong Kong and mainland China.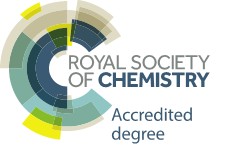 Graduates are qualified for membership of the Hong Kong Chemical Society (HKCS) and the Royal Society of Chemistry (RSC) in the UK.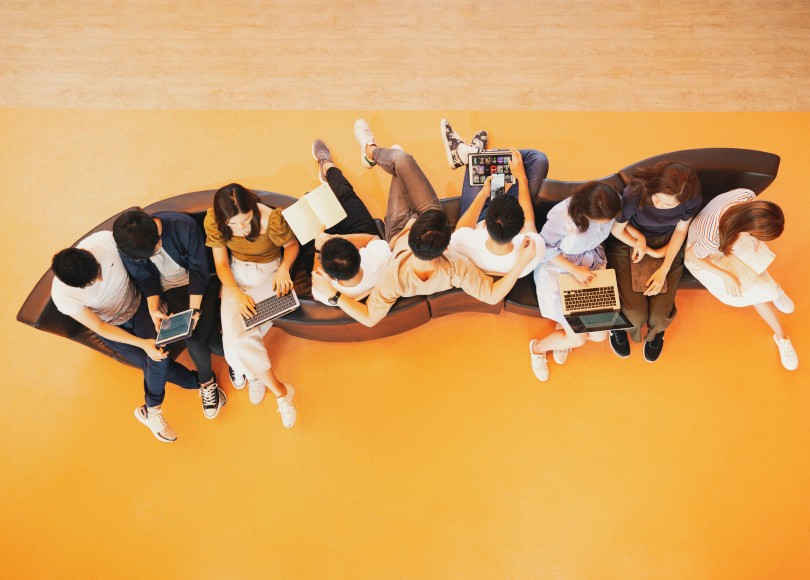 The Curriculum
This is the only 2-year applied and professionally oriented BSc programme specialising in chemical testing and certification in Hong Kong.
The curriculum provides broad-based training in practical chemical testing and aims to develop students' core competencies in chemical analysis and the associated skills in laboratory accreditation and product/services certification. Students take 9 credits of General University Requirement (GUR) subjects for their all-round development. The curriculum also provides Discipline-Specific Requirement (DSR) Electives to cater to students' diverse interests and career orientations.
All students must further undertake 120 hours of Work-­Integrated Education (WIE), which provides a work­-based learning experience that helps students to develop generic skills valuable to their professional careers. WIE training hours include internships and part-­time employment outside PolyU.
General University Requirement (9 credits)
Cluster-Area Requirements (6 credits)
(also fulfilling the English and Chinese Language Reading and Writing Requirements)
Service-Learning (3 credits)
Essential Components of General Education E-modules on (Non-credit-bearing):
Academic Integrity
Artificial Intelligence and Data Analytics
Innovation and Entrepreneurship
National Education
Language and Communication Requirements [Students not meeting the equivalent standard of the Undergraduate Degree LCR (based on their previous studies in Associate Degree/Higher Diploma programmes and their academic performance) will be required to take degree LCR subjects on top of their normal curriculum requirement.]
Discipline-Specific Core Subjects (51 credits)
Advanced Analytical Techniques
Advanced Analytical Techniques Laboratory
Analytical Spectroscopy
Capstone Project
Chemical Principles for Testing and Analysis
Chinese Communication for Science Professionals
Chromatographic Analysis
Chromatographic Analysis Laboratory
English for Scientific Communication
Environmental, Medicinal, Food and Other Commodities Testing
Experimental Techniques in Chemistry
Inspection and Certification
Introductory Cell Biology and Biochemistry
Materials Science and Analysis
Metrology and Calibration
Microbiological Techniques
Microbiology and Toxicology
Organic Chemistry
Quality Management and Laboratory Accreditation
Test Method and Measurement Uncertainty
Discipline-Specific Elective Subjects (3 credits)
Food Chemistry
Medicinal Chemistry
Natural Product Chemistry
Polymer Chemistry and Nanotechnology
Read More
Hide