Normal Duration 4 years (including 1.5 years with common curriculum)

Programme Intake 76 (The quota is indicative only and subject to changes or confirmation)

Fund Type Government-Funded
Credits Required for Graduation
Minimum of 122 credits. The number of credits required is dependent on individual attainment.
Remarks
Students will be awarded one of the following awards upon successful completion of the graduation requirements of the programme concerned:

BSc (Hons) in Applied Biology with Biotechnology
BSc (Hons) in Chemical Technology
BSc (Hons) in Food Safety and Technology

Students are subject to further assessment criteria i.e. students' own choice, GPA and interview performance in selection of awards at the end of their Year One study.
The option of Secondary Major in Innovation and Entrepreneurship is available to the students of BSc (Hons) in Applied Biology with Biotechnology. Admission to the Secondary Major is on competitive basis and subject to a different credit requirement for graduation. Please see "Secondary Major Details" section.
To recognise the outstanding academic performance of HKDSE students, the Department will grant entry scholarships to eligible HKDSE students admitted to the Scheme via JUPAS. The award criteria for the scholarship are listed in the information sheet; they are subject to change and will be announced on the same website in due course.
This programme does not consider second choice applications for international students.
Aims and Characteristics
Aims & Learning Outcomes
The following programmes are offered under the above scheme:
Bachelor of Science (Honours) in Applied Biology with Biotechnology
Bachelor of Science (Honours) in Chemical Technology
Bachelor of Science (Honours) in Food Safety and Technology
Programmes offered under this Scheme share some common subjects. There should be no fewer than 28 common credits in the first three semesters (excluding summer terms). Students are expected to have chosen a specific Major from the Scheme's programmes by the end of semester 1 of Year 2.
After successfully completing the four-year programme, students are awarded a degree in their selected Major programme. For the specific aims of the Major programmes, please refer to the respective programme entries on the Department's website.

Characteristics of Scheme-based Admission
Students first follow a common curriculum under the Scheme to give them full flexibility in choosing a Major programme.
This Scheme-based admission serves as an undeclared track. It offers students approximately a year to identify their area(s) of interest and career aspirations, which facilitates their Major programme selection.
The decision to admit a student to a major will be made by the department based on the student's choice, GPA, and/or interview result. Students will be asked to rank their major choices (from the most preferred one to the least) during the semester 2 (probably before final examination) of their Year One study for the department's consideration and approval.
Recognition and Prospects
Professional Recognition
Graduates qualify for membership of the Royal Society of Biology (RSB) in the UK.
Graduates can pursue postgraduate studies at universities and research institutes worldwide.
Career Prospects
Graduates are equipped to work in the rapidly expanding biotechnology industry in Hong Kong, the region, and around the world. They can pursue careers in the industrial, commercial, education, and public sectors in technical, executive, or managerial positions. Graduates can also enrol in postgraduate programmes locally or overseas.
Professional Recognition
Graduates qualify for membership of the Hong Kong Chemical Society (HKCS) and the Royal Society of Chemistry (RSC) in the UK.
Career Prospects
Graduates are able to pursue careers in industry, business or the public sector. Our graduates work as chemists, technologists, and chemical and/or biochemical process engineers. Employment opportunities abound in various industries, such as plastics and toys, cosmetics and fragrances, drugs and pharmaceuticals, pollution control, and the manufacture of printed circuit boards. Graduates can also pursue careers in sales and marketing or as management executives in various fields.
Graduates can become chemical analysts or environmental protection officials for the government or public utility companies. Teaching chemistry in secondary schools is another possibility. Graduates who wish to pursue further studies have excellent opportunities both in Hong Kong and overseas.
Professional Recognition
This programme is accredited to undergraduate degree standards by both the Institute of Food Technologists (IFT) and the International Union of Food Science and Technology (IUFoST). Graduates with 3 years of work experience in the food safety/technology area can apply for certification as food scientists under the IFT. In addition, students may seek the HACCP Intermediate Certificate upon completion of the core subject Food Sanitation and Safety Management.
Career Prospects
Graduates of this programme can work for local food manufacturers and traders, food testing laboratories, government departments (including the Food and Environmental Hygiene Department, the Government Laboratory, and the Agriculture, Fisheries and Conservation Department), catering companies, chain restaurants, supermarkets, hotels, and education/research institutions. Graduates who wish to further explore food science may choose to pursue postgraduate studies at local or overseas universities.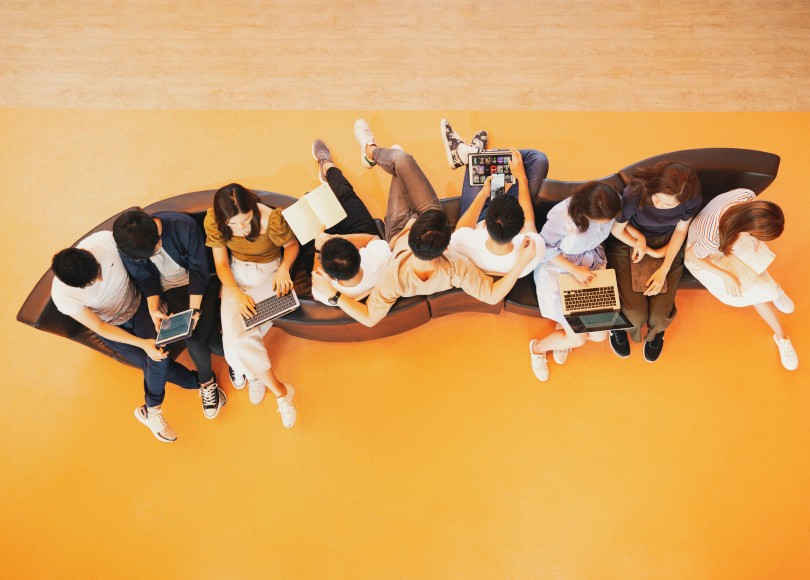 Curriculum
Of the DSR core subjects (28 credits) common to the three BSc Major programmes, students are required to take the following:
Basic Statistics *
Biochemistry
Chinese Communication for Science Professionals
English for Scientific Communication
Freshman Orientation for ABCT Students
General Biology *
General Chemistry I *
General Laboratory Techniques and Safety
Physics for Chemical and Biological Sciences
Organic Chemistry I
Quantitative Skills for Chemical and Life Sciences

* Student may be required to take additional foundation subjects depending on their HKDSE results.
In addition to the above subjects, first year students may take some subjects under the General University Requirements or the Discipline-Specific Requirements to prepare for their selected Major programmes.

Students follow the curriculum of their selected Major programme from semester 2 of Year 2 onwards.
Read More
Hide