Stream Code
MFT (Full-time)
MPT (Part-time)
Normal Duration
1 year (Full-time)
2 years (Part-time)
Credits Required for Graduation 30
Initial Registration Credits
6 for local students (Subject to approval)
12 for non-local students (Subject to approval)
Tuition Fees HK$5,700 per credit for local and non-local students (Subject to approval)
Remarks
Early applications are strongly encouraged.
This programme is offered subject to approval.
Aims and Characteristics
As the first masters-level programme in Hong Kong specialising in carbon management and mitigation science and technology, this programme aims to provide graduates with systematic hands-on training to tackle challenging and dynamic global issues related to carbon auditing, green financing, carbon management and sustainable/renewable energy. Such training will enable graduates to meet the increasing local and national demand for qualified professionals in the field of carbon neutrality. Specifically, the programme aims:
To equip students with up-to-date scientific and technological knowledge to address current and emerging environmental issues and concerns.
To develop students' ability to formulate and implement the latest scientific and management concepts and tools and thus address corporations' need to achieve their zero-emissions goals.
To provide rigorous cross-disciplinary training that enables students to create innovative and multi-faceted solutions to problems involving carbon neutrality, energy transition and low-carbon energy conversion systems.
Upon successful completion of the programme, students should be able:
To explain and articulate the major points of specific sustainability problems and devise possible solutions by applying scientific and technological concepts.
To master theoretical and technical carbon auditing principles and data analytical tools for calculating the carbon footprint and setting carbon trading mechanisms.
To keep abreast of the latest regulatory policies and laws on carbon abatement at the local, national, regional and international levels to ensure legal compliance in specific industries.
To demonstrate critical thinking and analytical skills in environmental, social and governance (ESG) evaluations of carbon neutrality, as well as the assessment of green finance sustainability when implementing low-/zero-carbon technologies and renewable energy generation.
Recognition and Prospects
Recognition
In this programme, the syllabi of subjects related to carbon auditing, the carbon footprint, GHG inventory, GHG reporting, and other topics are based primarily on the latest and most widely accepted ISO standards.
Prospects
Graduates of the programme have excellent job prospects, with potential careers in the areas of corporate sustainability management, ESG consultancy and green finance in the finance sector. They may hold titles such as compliance officer, sustainability manager/executive, and sustainability consultant/analyst/specialist.
Entrance Requirement
A Bachelor's degree in Science, Engineering or related disciplines or qualification of equivalent standard from a recognised University.
Preference will be given to applicants having at least one year of relevant working experience.
If the applicant is not a native speaker of English, and his/her Bachelor's degree or equivalent qualification is awarded by institutions where the medium of instruction is not English, he/she is expected to fulfil the University's minimum English language requirement for admission purpose.
Class Arrangement
Classes are normally scheduled on weekday evenings and Saturdays within an academic year.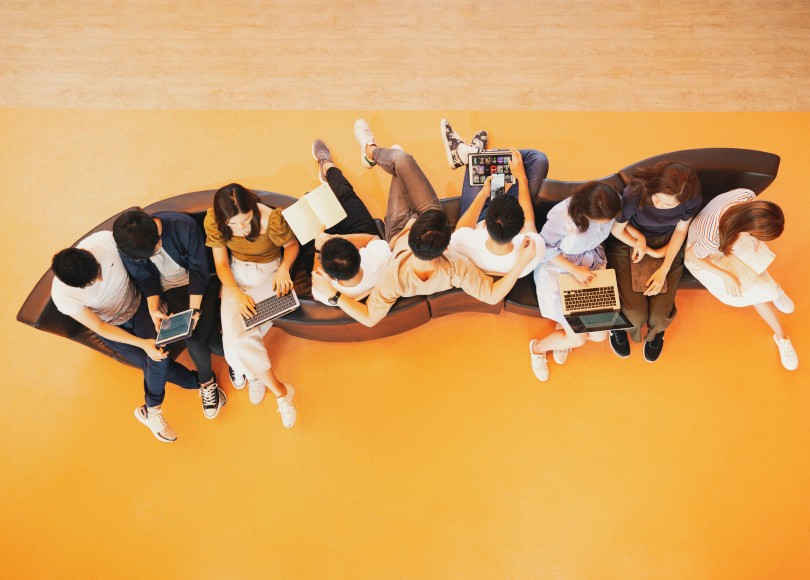 Curriculum
Programme Structure
Core subjects (Total credits: 21)
1. Sustainable Finance
2. Ecological Approaches for Carbon Management
3. Materials Science for Carbon Neutrality Applications
4. Renewable Energies and Technologies I: Hydrogen and Biofuels
5. Quality Assurance for Greenhouse Gases (GHGs): Statements and Management Principles for Methodologies on Climate Actions
6. Quantitation and Reporting of Greenhouse Gases (GHGs) and Carbon Footprint (CFP)
7. Renewable Energies and Technologies II: Energy Conversion and Storage
Elective subjects (Complete 3 subjects from the list below, total credits: 9)
8. Green Chemistry for Sustainable Products Development
9. Expert Seminars/ Special Topics in Sustainable Science and Technology
10. Project
11. Energy Efficient Lighting and Control
12. Stochastic Models for Carbon Pricing and Trading
13. Electric Energy Storage and New Energy Sources for Electric Vehicles
14. Energy Efficient Buildings
Read More
Hide
Enquiries
For further programme information, please contact us via email: