Henry Cheng Research Laboratory for Drug Development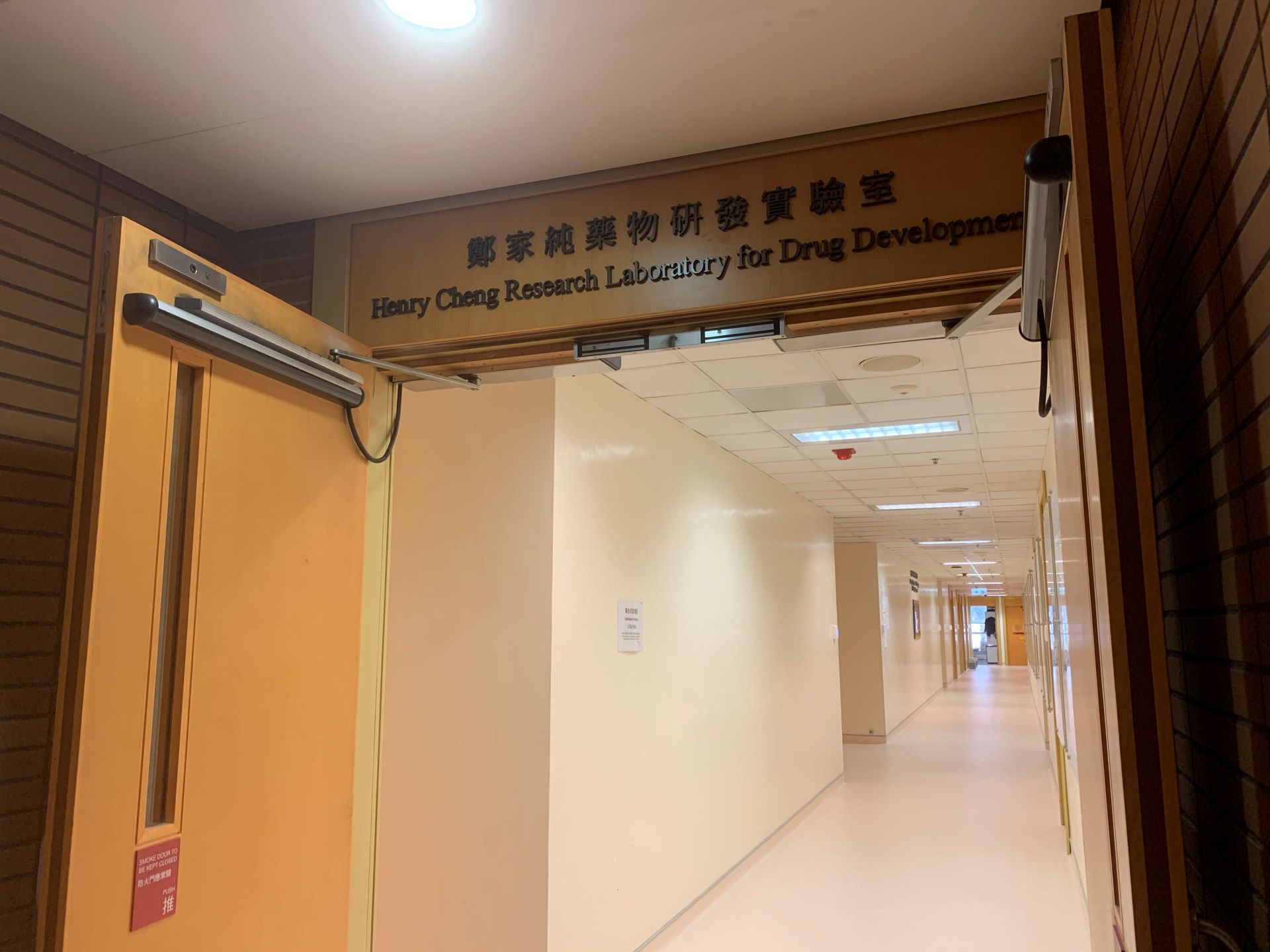 The cross-disciplinary research collaboration under the Department of Applied Biology and Chemical Technology (ABCT) at PolyU has attained technological breakthrough in various research area and has played a significant role in drug development over the years. Cancer drug research is one of the disciplines received much recognitions from local and international professional bodies. Under this area, our colleagues have been looking into new approaches for treating this disease, including engineered arginine-depleting enzymes as drugs to treat cancer; new flavonoid dimeric compounds to reverse cancer drug resistance; and cancer stem cell capture and anti-cancer stem cell drug development.
The "Henry Cheng Research Laboratory for Drug Development" is established in 2013, named after Dr. Henry Cheng, Honorary Chairman of Chow Tai Fook Charity Foundation, to pay tribute for his significant contributions to education and community services, as well as his ardent support to the University's drug research and development.
Located on the seventh floor of the Lee Shau Kee Building on the PolyU campus, the "Henry Cheng Research Laboratory for Drug Development" has a total floor area of 537 square metres. The Laboratory provides state-of-the-art equipment including flow cytometer, confocal microscopy, thermos fisher scientific system and a high-performance liquid chromatography machine, which serves as a technology platform for an excellent research team of chemistry and biology experts to work together towards the common goal of developing new drugs for the benefit of mankind.