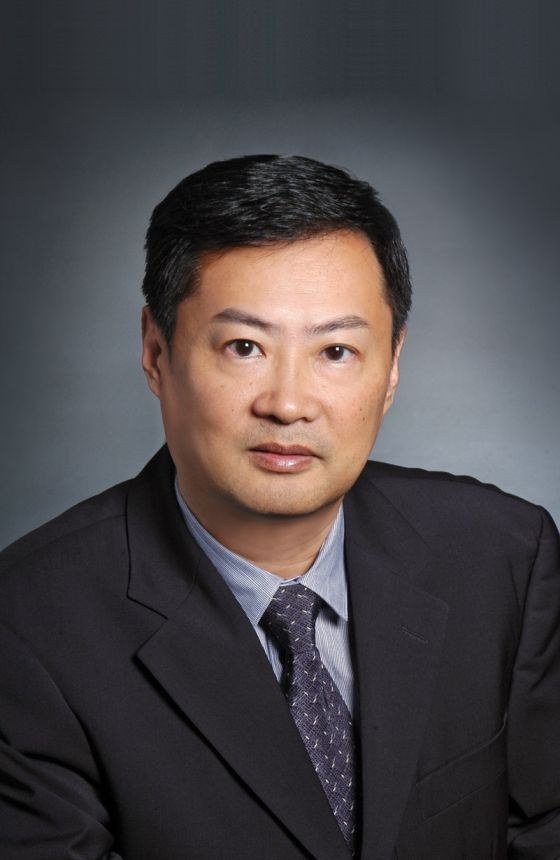 Education and Academic Qualifications
Doctor of Philosophy, The National University of Singapore
Research Overview
Mass spectrometry-based proteomics/metabolomics allows us to identify disease biomarkers and novel therapeutic targets in a more efficient way. We are aiming to correlate molecular trans-omics profiles with clinical phenotypes in order to understand the molecular mechanisms of disease pathogenesis and progression. Our ultimate goal is to make contributions to personalized medicine.
Research Interests
Tear proteomics/metabolomics

Disease biomarkers

Proteomics/Metabolomics

High-resolution mass spectrometry

Trans-omics/multi-omics

Bioinformatics
Nusinovici S, Li HT, Thakur S, Baskaran M, Tham YC,

Zhou L

, Sabanayagam C, Aung T, Silver D, Fan Q, Wong TY, Crowston J, Cheng CY. High-density lipoprotein 3 cholesterol and primary open-angle glaucoma: metabolomics and mendelian randomization analyses. Ophthalmology, 2022 Mar;129(3):285-294.
Nusinovici S, Zhang L, Chai X,

Zhou L

, Tham YC, Vasseneix C, Majithia S, Sabanayagam C, Wong TY, Cheng CY. Machine learning to determine relative contribution of modifiable and non-modifiable risk factors of major eye diseases. British Journal of Ophthalmology, 2022 Feb;106(2):267-274.
Lang TY#, Xu J#,

Zhou L

, Zhang ZQ, Ma XL, Gu JY, Liu JS, Li YZ, and Ding DY, Qiu JF. Disruption of KDM4C-ALDH1A3 feed-forward loop inhibits stemness, tumorigenesis and chemoresistance of gastric cancer stem cells. Signal Transduction and Targeted Therapy, 2021 Sep 22;6(1):336.
Liu YC, Yam GHF, Lina MTY, Teo E, Koh SK, Deng L,

Zhou L

, Tong L, Mehta JS. Comparison of tear proteomic and neuromediator profiles changes between small incision lenticule extraction (SMILE) and femtosecond laser-assisted in-situ keratomileusis (LASIK). Journal of Advanced Research, 2020, Nov 5;29:67-81.
Chan JCY, Soh ACK, Dorinda Y, Kioh YQ, Li J, Verma C, Koh SK, Beuerman RW,

Zhou L

*, Chan ECY*. Reactive metabolite-induced protein glutathionylation mechanistically accounts for acetaminophen hepatotoxicity. Molecular & Cellular Proteomics, 2018, 17(10), 2034-2050. *Corresponding author.
Chen L, Gao Y, Wang LZ, Ning Cheung N, Tan GSW, Cheung CMG, Beuerman RW, Wong TY, Chan ECY,

Zhou L

*. Recent advances in the applications of metabolomics in eye research. Analytica Chimica Acta. 2018, Dec 11;1037:28-40. *Corresponding author.
Chen G, Walmsley S, Cheung GCM, Chen L, Cheng CY, Beuerman RW, Wong TY,

Zhou L

*, Choi HW*. Customized consensus spectral library building for untargeted quantitative metabolomics analysis with data independent acquisition mass spectrometry and MetaboDIA workflow. Analytical Chemistry, 2017, 89(9):4897-4906. * Corresponding author.
Tong L,

Zhou L

, Beuerman RW, Simonyi S, Hollander DA, Stern ME. Effects of punctal occlusion on global tear proteins in patients with dry eye. Ocular Surface, 2017, S1542-0124(16)30285-3.

Zhou L

*, Beuerman RW. The power of tears: how tear proteomics research could revolutionize the clinic (Editorial).Expert Review of Proteomics, 2017, 14(3):189-191. *Corresponding author.
Chen L, Cheng CY, Choi HW, Ikram MK, Sabanayagam C, Tan GS, Tian DC, Zhang L, Venkatesan G, Tai ES, Wang JJ, Mitchell P, Cheung CM, Beuerman RW,

Zhou L

*, Chan ECY*, Wong TY*. Plasma metabonomic profiling of diabetic retinopathy. Diabetes, 2016,

Apr;65(4):1099-108

. *Corresponding author.
Fan Q, Verhoeven V, Wojciechowski R, Barathi VA, …

Zhou L

, …. Cheng CY, Hammond C, Klaver C, and Saw SM. Meta-analysis of gene-environment-wide association scans accounting for education level identifies additional loci for refractive error. Nature Communications, 2016, Mar 29;7:11008.
Chen L, Li J, Guo T, Ghosh S, Koh SK, Tian D, Zhang L, Jia D, Beuerman RW, Aebersold R, Chan EC,

Zhou L

*. Global metabonomic and proteomic analysis of human conjunctival epithelial cells (IOBA-NHC) in

response to hyperosmotic stress

. Journal of Proteome Research, 2015, 14, 3982-3995. * Corresponding author.
Barathi VA, Chaurasia SS, Poidinger M, Koh SK, Tian D, Ho C, Iuvone MP, Beuerman RW,

Zhou L

*. Involvement of GABA transporters in atropine-treated myopic retina as revealed by iTRAQ quantitative proteomics. Journal of Proteome Research, 2014, Nov. 7; 13(11): 4647-4658. *Corresponding author.
D'Souza S, Petznick A, Tong L, Hall RC, Rosman M, Chan C, Koh SK, Beuerman RW,

Zhou L

*, Mehta JS. Comparative analysis of two femtosecond LASIK platforms using iTRAQ quantitative proteomics. Investigative Ophthalmology & Visual Science, 2014 May 6;55(6):3396-402. *Corresponding author.

Zhou L

, Beuerman RW. Tear analysis in ocular surface diseases. Progress in Retinal and Eye Research, 2012, 31(6), 527-550.
Zhou L

, Beuerman RW. Chapter 20: Quantitative Proteomic Analysis of N-Linked Glycoproteins in Human Tear Fluid, in Methods in Molecular Biology, 2013, Springer Science. 951:297-306.