Two Days University Experience Programme 2022 (Online)
Event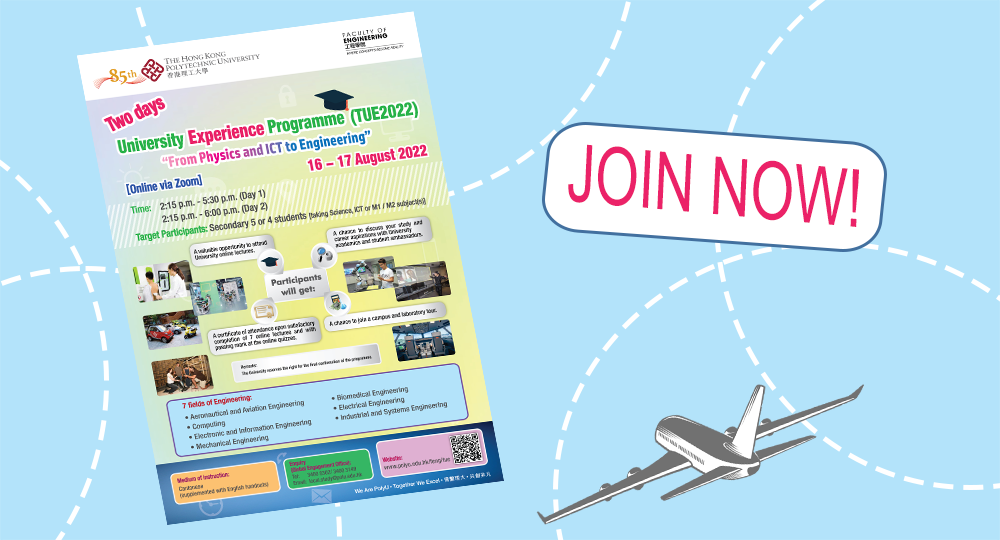 Organiser

Faculty of Engineering
Summary
Secondary 4 - 5 students taking Science, ICT or M1/M2 subject(s) who have interested in Engineering study are welcome!

Attend 7 online lectures on engineering applications and grab a chance to join a campus and lab tour!

AAE Highlight - AAE Online Lecture
Topic: Flying with the wright brothers: the first successful mechanical flight and the state of the art
Date: 17 August 2022 (Wed)
Time: 4:45 p.m. – 5:25 p.m.
Speaker: Dr NG Kam Hung