Guided Tour for Individuals
at the "Jockey Club Smart Ageing Hub" Day Experience Centre
Notes on Application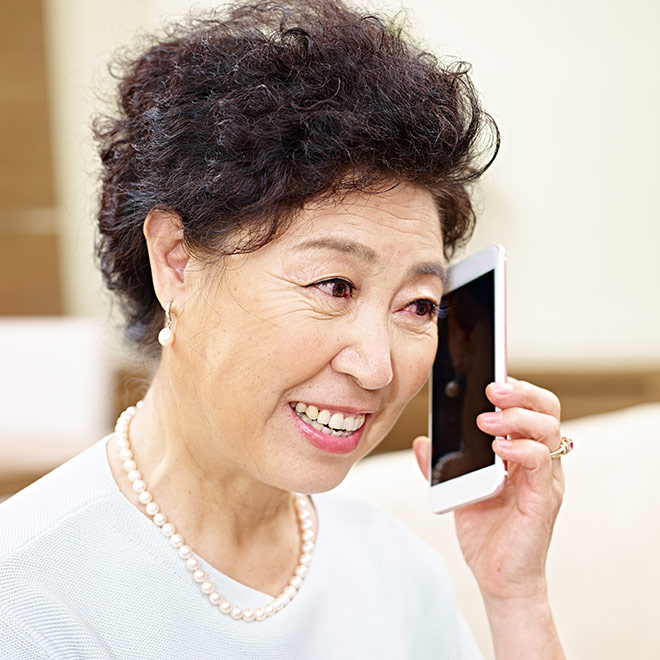 No admission fee is required.
Tours will be organized in groups of about 20 visitors in Cantonese.
By appointment only.
Visits will be arranged on a first-come-first served basis.
Duration of guided tour is about 1 hour.
Children under aged 12 MUST be accompanied by at least 1 adult.
Content of the Guided Tour
Duration:
1 hour
Language:
Cantonese
Target:
Public
Getting Ready for a Great Journey

Introduction of the Project and Today's Tour

To begin the journey, a brief introduction about the Project and highlights of today's tour will be provided.

Feel the Vibe of a Smart City

Trials of Advanced Technologies

Imagine you're one of future citizens in year 2064, get ready for a great adventure. You will be able to experience some advanced technologies and interactive games. Coordinate with your friends to win the challenges!

Explore the Smart Home

Demonstrations at the Smart Home

The Smart Home show flat is created here. We will take you through and you can see how easy you could equip your home to enjoy smart age, smart life.

Touch the Smart Products at the Resource Library

A Collection of Smart Devices

A big collection in a small resource library, we select products from around the globe to enhance living quality of elderly. Enter the resource library to find a collection of smart devices in different categories: Dress & Groom, Kitchen & Dining, Home & Living, Mobility, Personal Hygiene, Safety Device, Leisure, Health Management, Assistive Tool and more. Touch and feel the physical & virtual products in the Resource Library.
Procedure to Register a Tour
Please call us at 3400-3604 for reservation