---
You are cordially invited to attend the ULS technology seminar on BD FACSDiscoverTM S8 Cell Sorter. Details are as follows:
Title: Visualize the future of flow cytometry with BD FACSDiscoverTM S8 Cell Sorter
Date: 15 March 2023 (Wednesday)
Time: 10:30AM - 11:30AM
Speaker: Ms. Gloria Chan (Product Specialist of BD Biosciences Hong Kong)
Venue: Y716
Mode of delivery: Hybrid (Face-to-face/Online via MS Teams)
Click here to join the meeting
Meeting ID: 226 222 883 714
Passcode: odhWWg
Please refer to the attached poster for further information. Should you have any enquiries, please contact Dr. Ryan Chow (email: hoyin.chow@polyu.edu.hk)
All are welcome!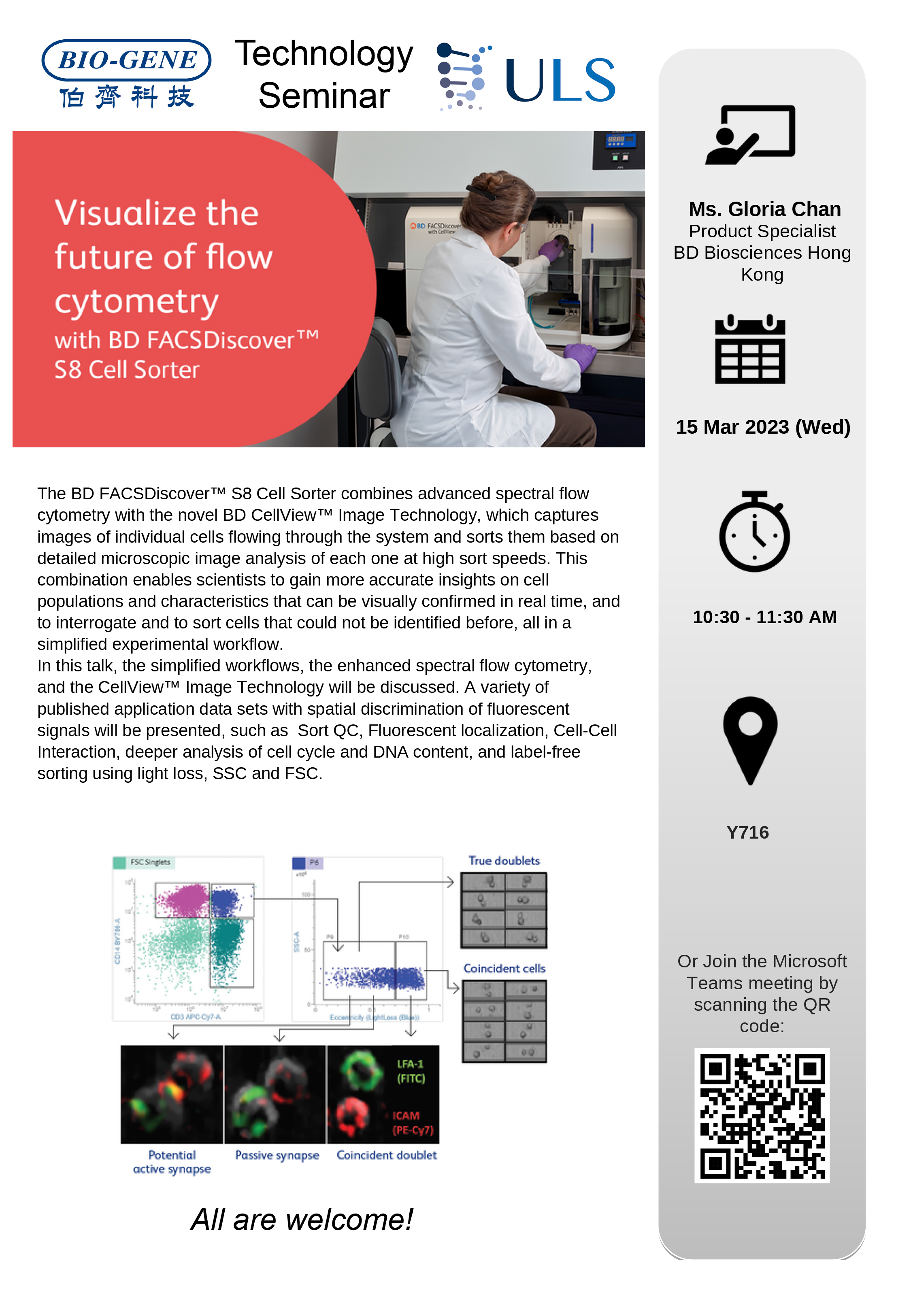 ---