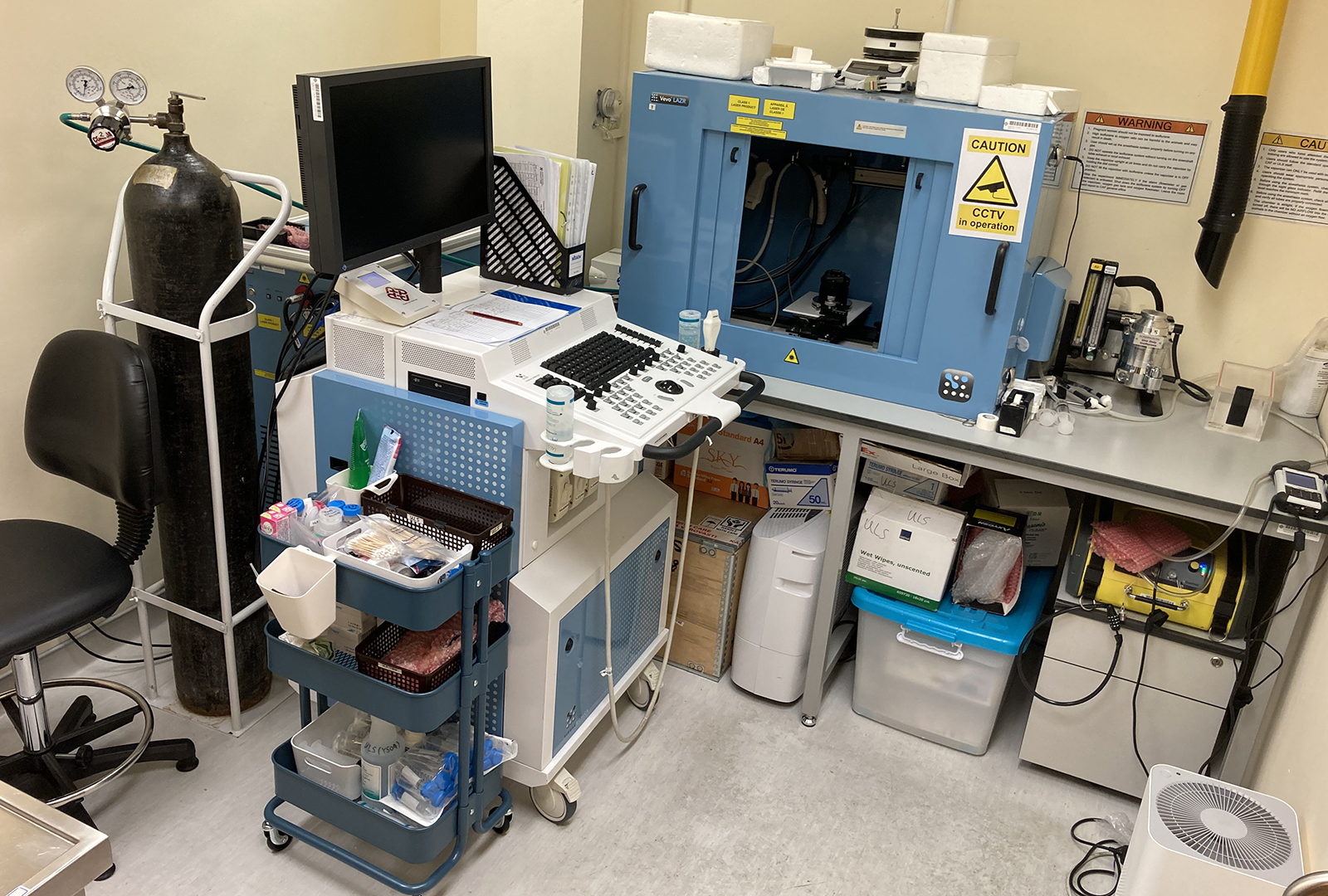 FUJIFILM VisualSonics Vevo LAZR Multi-modality Imaging Platform
The Vevo LAZR high-frequency ultrasound and photoacoustic imaging system is the latest version of VisualSonics's suite for small-animal live imaging. The Vevo LAZR high frequency ultrasound platform constitutes the basis for all of the standard functionality of this cutting-edge system. On the other hand, the Vevo LAZR add-on incorporates a laser source that allows for photoacoustic imaging. Such hybrid implementation of optical and ultrasonic imaging techniques provides synergetic benefits to delineate the functional and structural properties from the tissue down to the molecular level.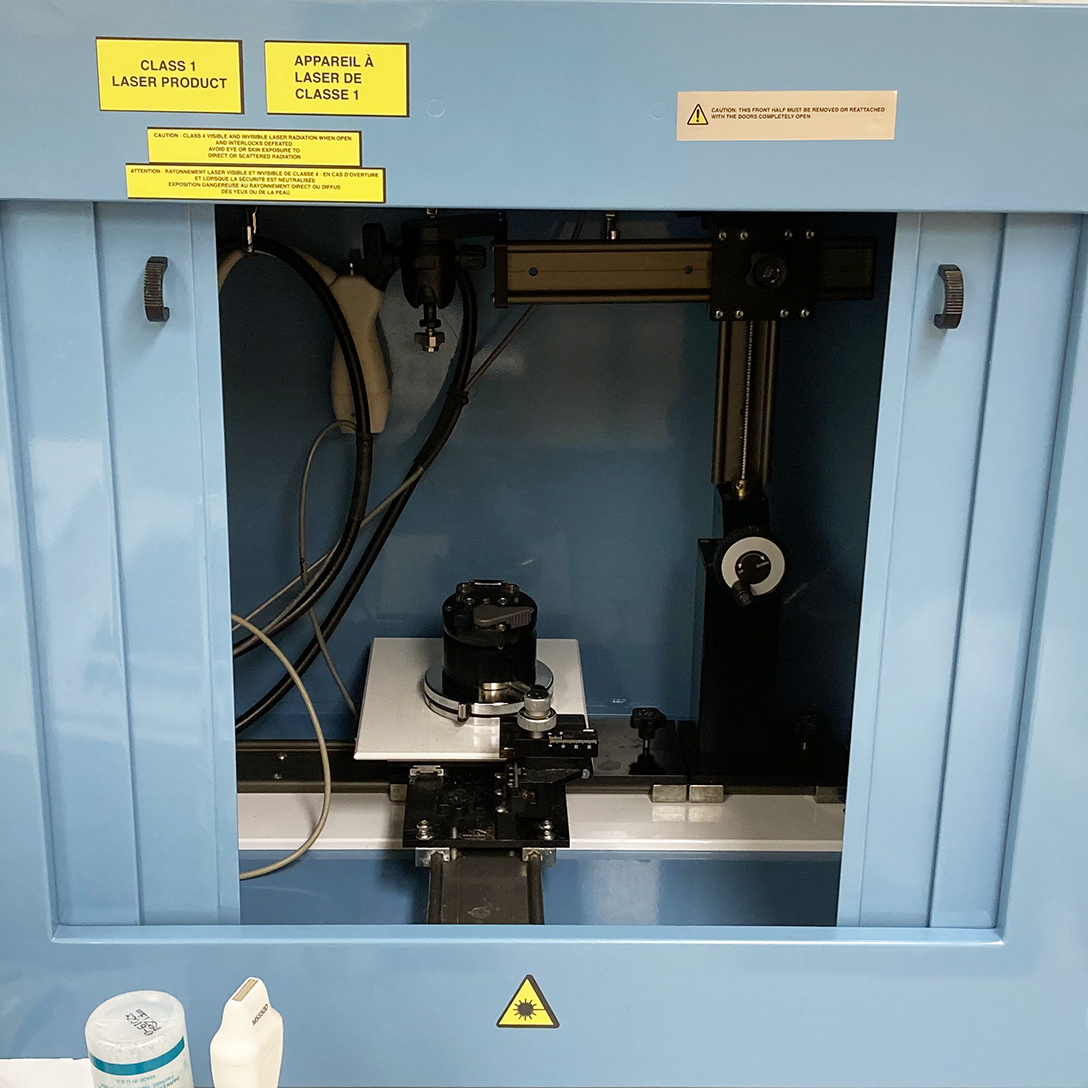 Specifications:
The system includes a flashlamp pumped Q-switched Nd: YAG laser with OPO that is capable of operating from 680 – 970 nm with peak pulse energy of 26 mJ (at 20 Hz). An integrated imaging station allows for co-registration of ultrasonic and photoacoustic images, volumetric acquisition, respiration gating, and ECG triggering.
Applications:
Transducer LZ250 (13 – 24 MHz):
Large tumor imaging (subcutaneous and orthotopic)
Vascular perfusion , molecular imaging, pharmacokinetic imaging, aerobic and hypoxia imaging
Transducer LZ400 (18 – 38 MHz):
Superficial tumor and large orthotopic tumors imagings
Molecular imaging, pharmacokinetic imaging, aerobic and hypoxia imaging
Transducer MS550D (22 – 55 MHz):
Abdominal, embryo, vascular, tumors (<14 mm)
Transducer MS700 (30 – 70 MHz):
Epidermal imaging, superficial tissue, subcutaneous tumors (<9 mm), vascular, ophthalmology
Hourly rate
Internal users: $130
Collaborators: $260
External users: $650