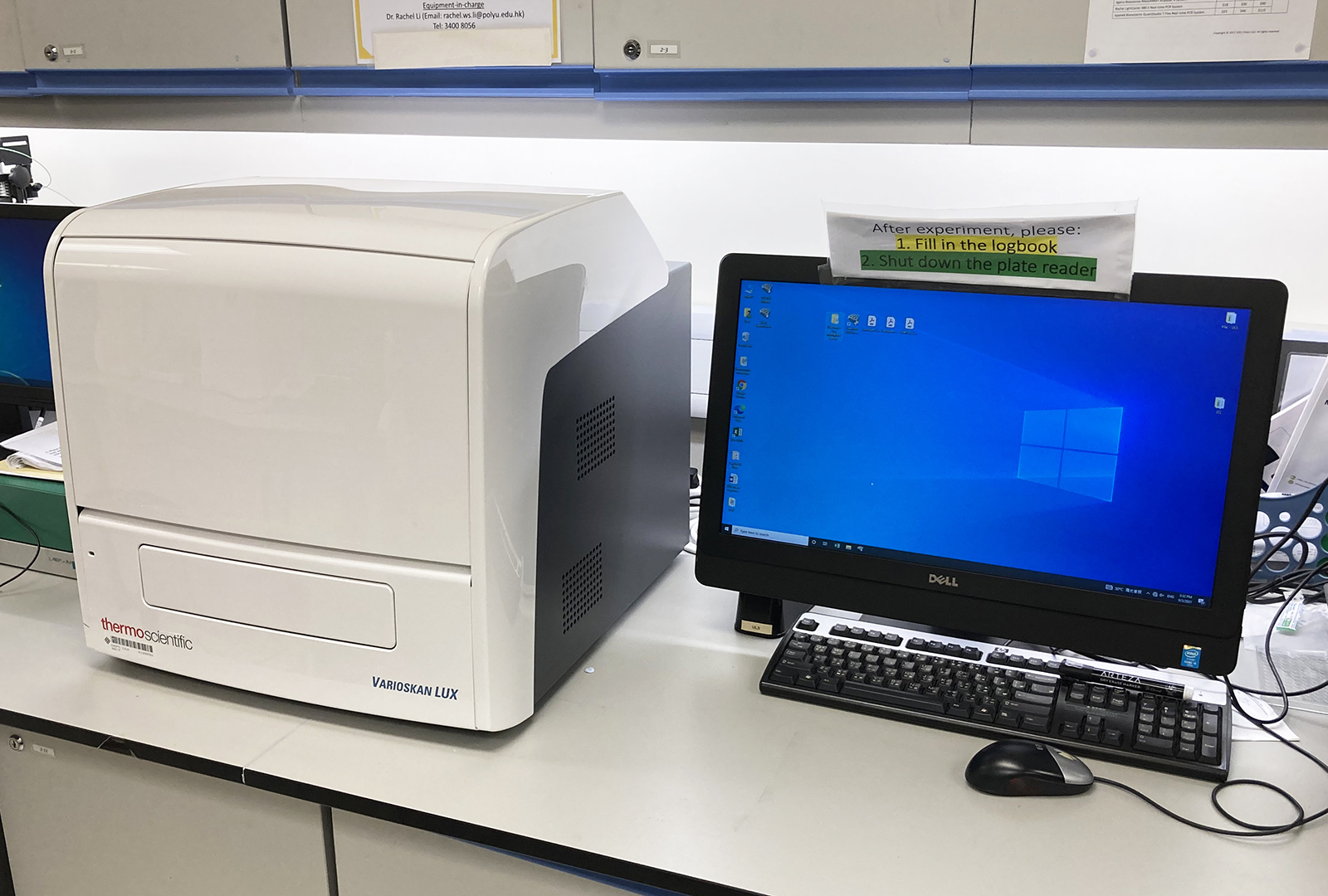 Varioskan LUX Multimode Microplate Reader
Specifications:
Measurement Technology: Absorbance, Fluorescence intensity, Luminescence, Time-resolved fluorescence and AlphaScreen
Measurement Type: End-point, kinetic, spectra, multipoint and kinetic spectra
Plate Type: 6 – 1536 well plates (absorbance 6 – 384 well plates)
Light Source: Xenon flash lamp and LED
Wavelength Selection: Absorbance – double monochromators; Fluorescence intensity – double excitation and emission monochromators; Time-resolved fluorescence – Filters; AlphaScreen – Filters; Double monochromators for spectral scanning
Wavelength Range: Absorbance (200 - 1000nm); Fluorescence intensity (Excitation: 200 - 1000nm, Emission: 270 - 840nm); Time-resolved fluorescence (Excitation 334nm, Emission 400 - 700nm*); Luminescence (360 - 670nm); AlphaScreen (Excitation 680nm, Emission 400 - 660nm*)
No. of Dispensers: 2
Volume of Dispenser: 1 ml (Range: 2 µl to 5000 µl in 1 µl increments)
Incubator Temperature: From ambient + 4°C to 45 °C
Shaking mode: Orbital
* Emission filters are not included, as they can vary based on the user's application. Please contact staff-in-charge for this.
Hourly rate
Internal users: $14
Collaborators: $28
External users: $70