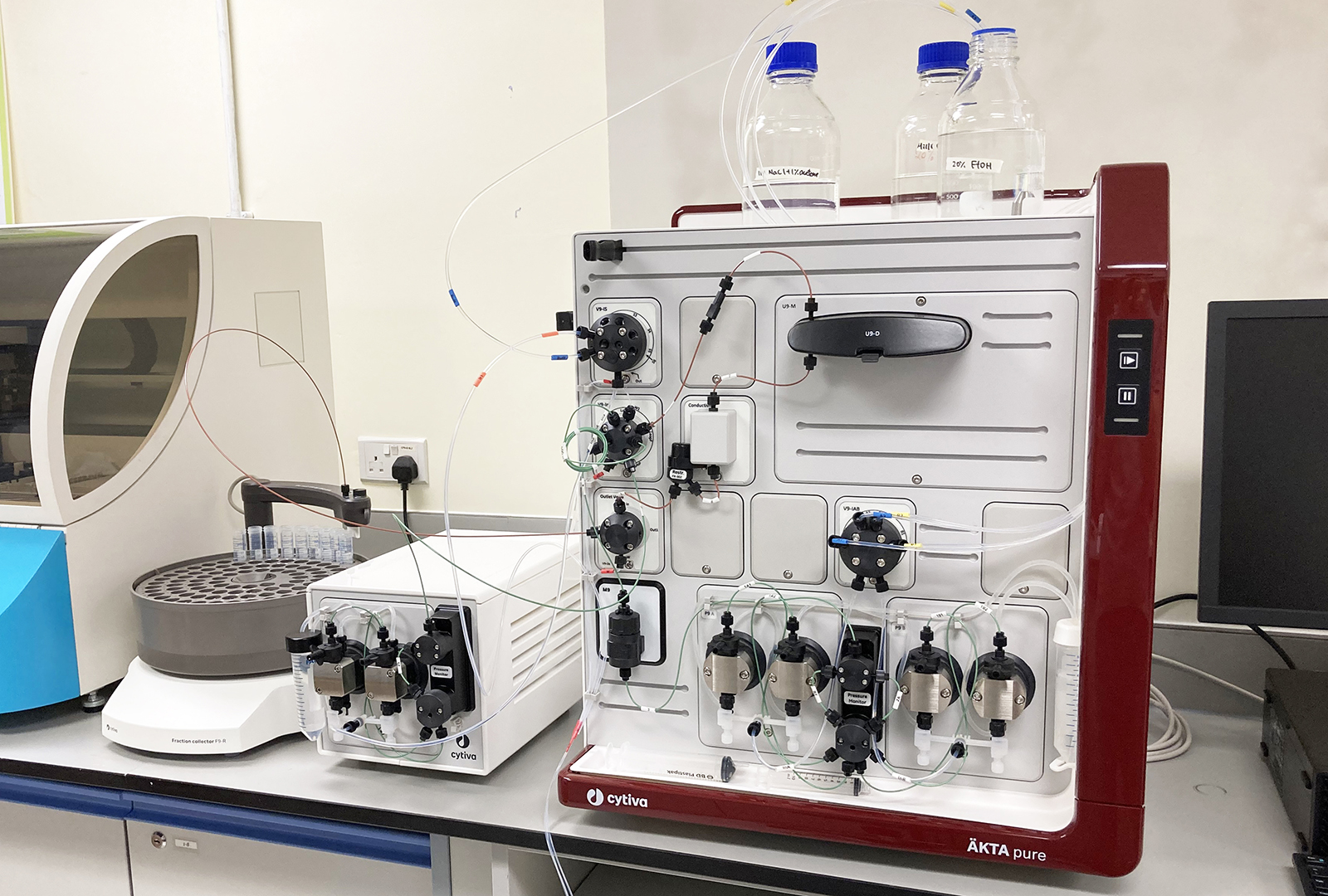 Cytiva AKTA Pure 25 M1
The Cytiva AKTA Pure 25 M1 is an automated, flexible and intuitive benchtop chromatography system for fast purification of proteins, peptides, and nucleic acids from microgram to gram levels of target product. The modular system designed with a large range of options to allow flexibility in purification of proteins, peptides and nucleic acids by different chromatography techniques, including ion exchanging chromatography, affinity chromatography and gel exclusion chromatography, etc.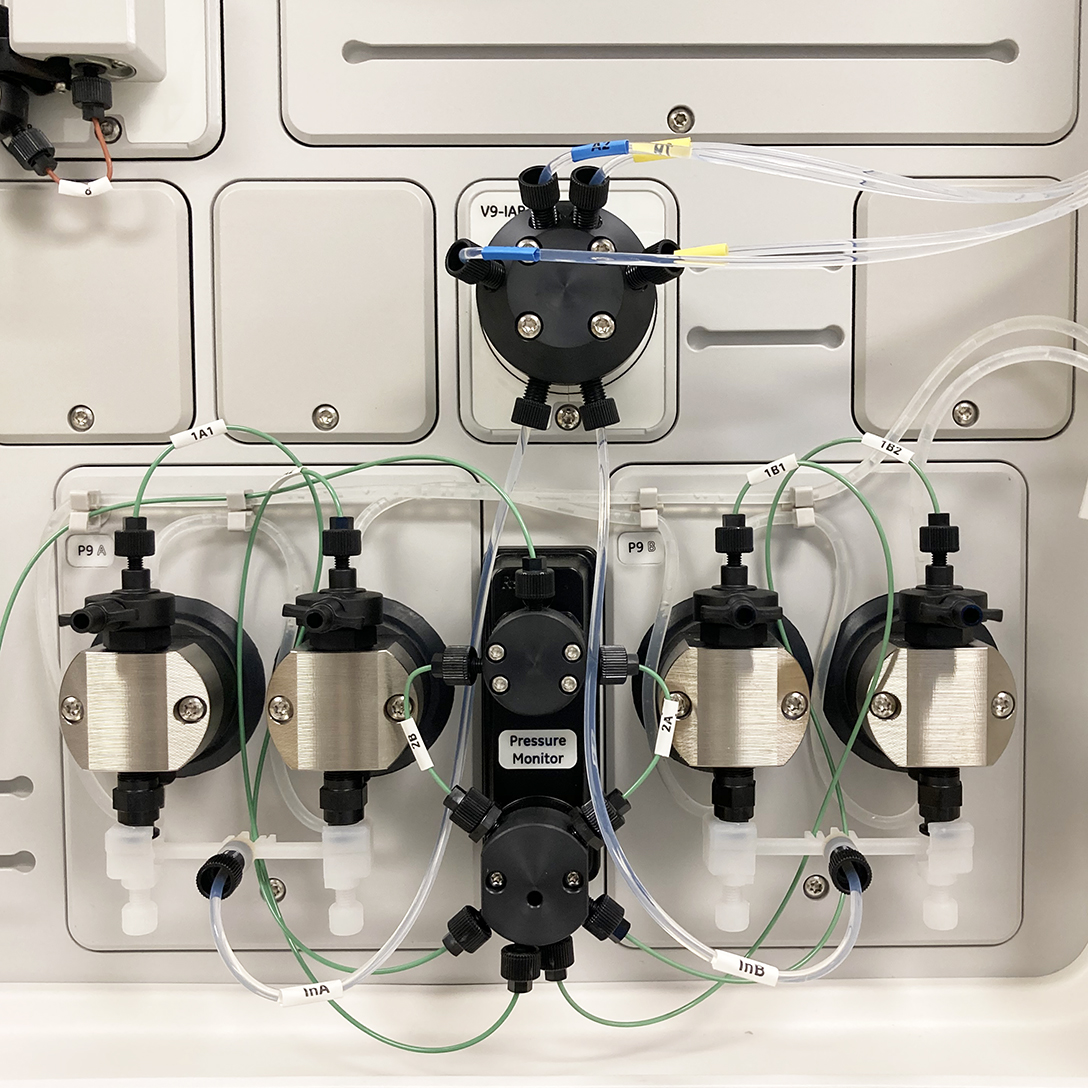 Specifications:
Inlet valve with two A inlet ports and two B inlet ports
System pumps: Two bio-inert high performance dual piston pumps for flow rates up to 25 ml/min and pressure up to 20 MPa
Pressure sensor
Mixer: Gradient mixer with 1.4 ml chamber
Injection valve: Connections for sample application from both loop and sample pump in one valve
500µl sample loop
Sample pump
UV monitor with triple variable wavelength detection simultaneously. Range 190-700 nm.
Conductivity monitor: Wide-range (0.01 to 999.99 mS/cm), for gradient verification in all common chromatography techniques
Outlet valve: Directs the flow to the Fraction collector, the outlet port, or waste
AKTAprime Plus
An AKTAprime plus is also available for simple purification of protein manually.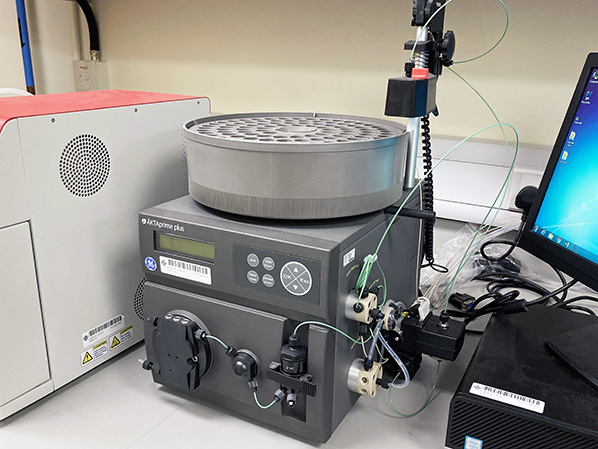 Specifications:
Buffer selection: 2 buffer inlets
Flow rate:

0.1 ml/min-50 ml/min

Single Wavelength Detection: 280 nm
Hourly rate
Internal: $53
Collarborator: $106
External: $265