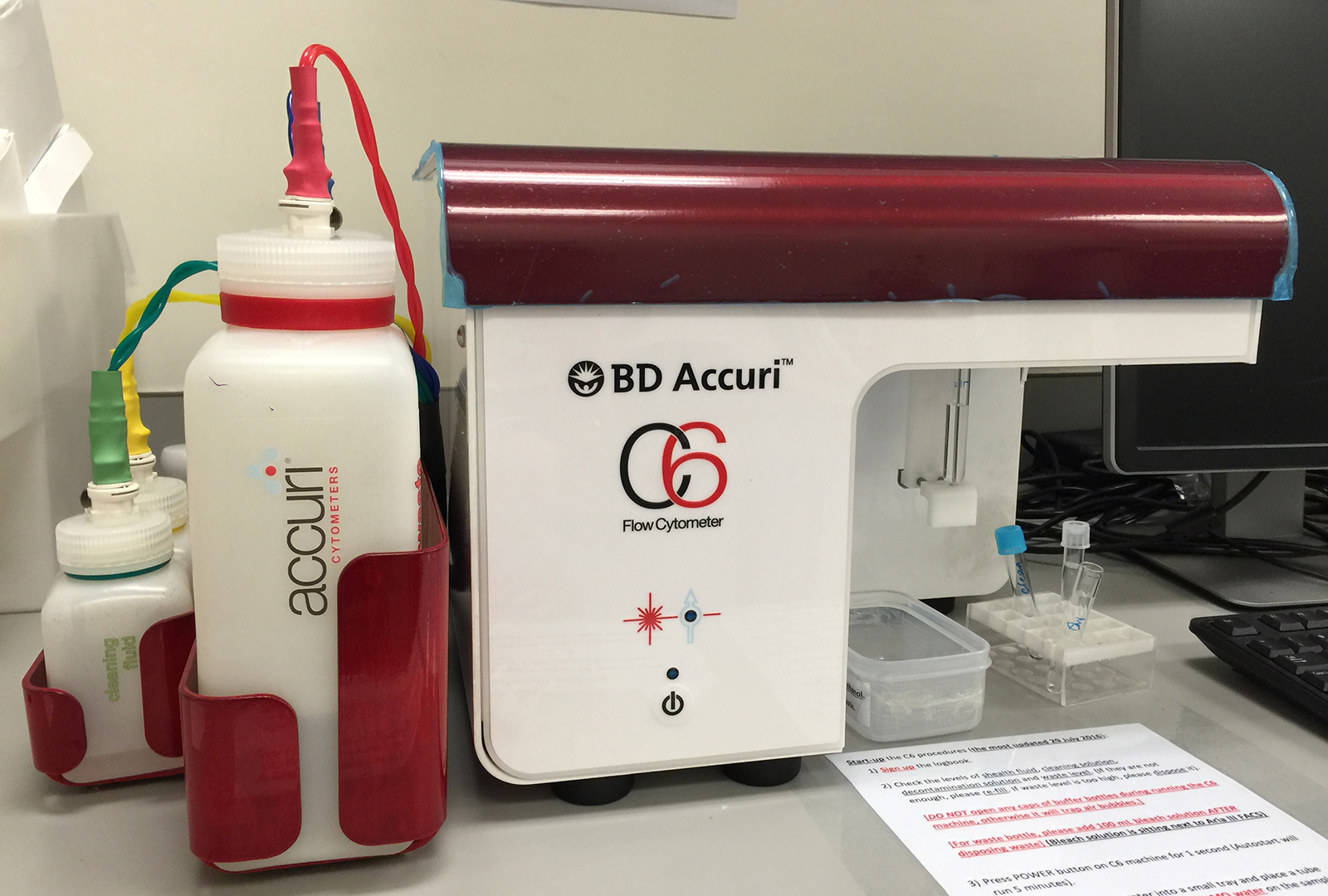 BD Accuri C6 Flow Cytometer
The BD Accuri C6 is a personal flow cytometer that brings cell analysis within reach by being easy to use, simple to maintain, and affordable. Users can begin collecting and analysing data with the help of a quick start guide. The intuitive interface of the software guides the user through workflows. A wide dynamic range of over 7 full decades ensures that all data are available all of the time. Information obtained can be re-analysed at any time if gating or compensation changes are required, or to accommodate new research. It supports a wide array of applications including immunology, cell and cancer biology, plant and microbiology, and industrial applications.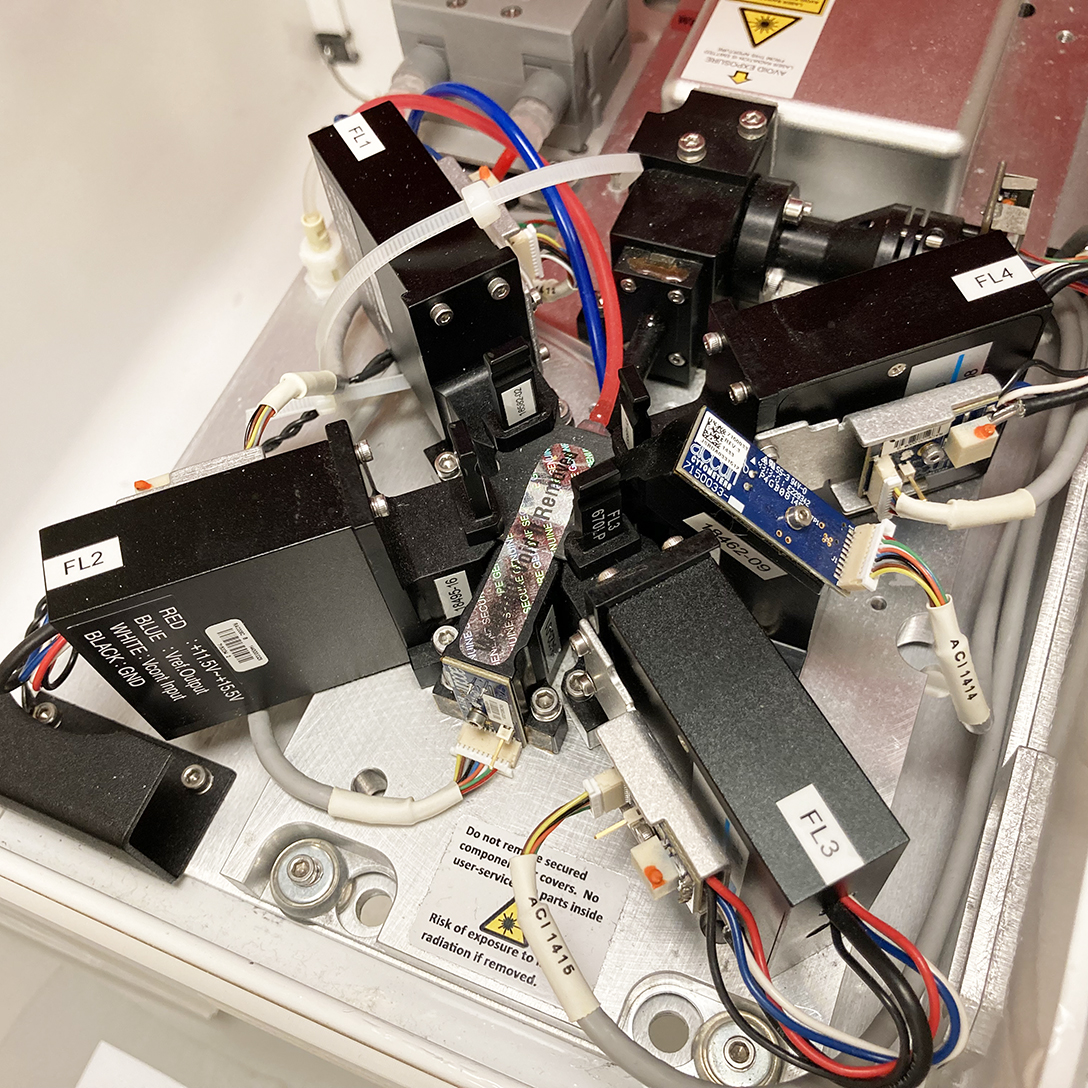 Specifications:
Optics:
Lasers: Blue (488 nm) and red (640 nm)
Detectors: 2 light scatter detectors and 4 fluorescence detectors with optical filters optimised for the detection of fluorochromes, such as FITC, PE, PerCP and APC.
Fluidics:
Non-pressurised
Analysis speed: Up to 10,000 events/s
Sample concentration: can be over 5 × 106 cells/ mL
Ability to calculate absolute counts or sample concentration per µL without the use of counting beads.
Hourly rate
Internal users: $55
Collaborators: $110
External users: $275