Student Dental Services are currently provided by Bayley & Jackson Dental Surgeons Limited (B&J) to full-time students at the Campus Student Dental Clinic.
Leaflets concerning the scopes of services provided and charges are also available at the Campus Dental Clinic.
Location
Room GH020, G/F, Core H, PolyU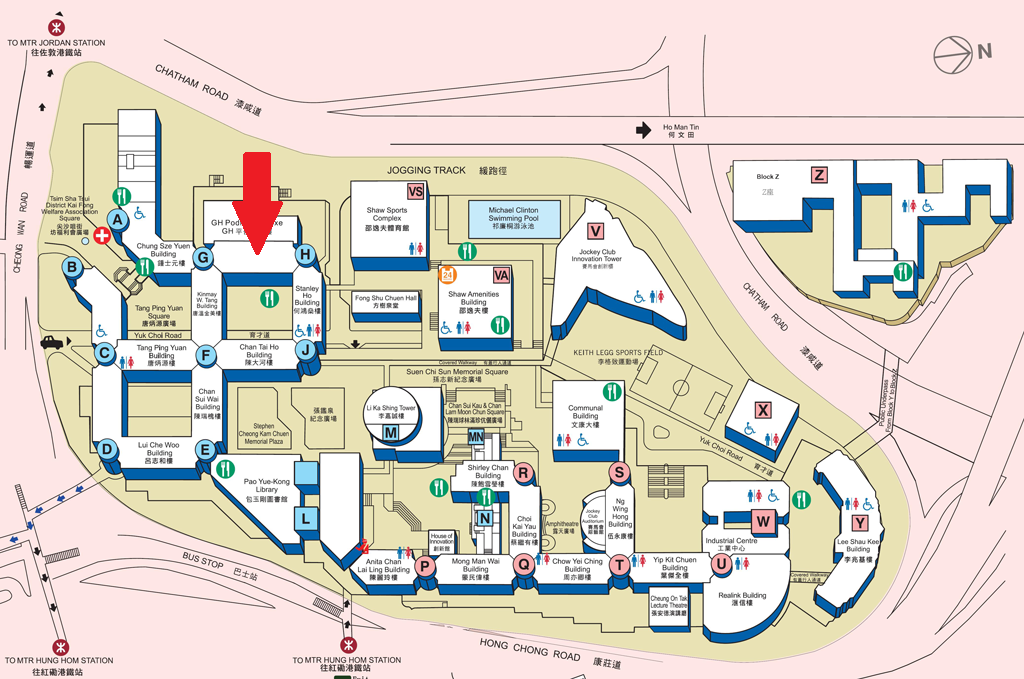 Consultation Hours

Mondays - Fridays

9:00 a.m. - 1:00 p.m.

2:00 p.m. - 6:00 p.m.

Saturdays

9:00 a.m. - 1:00 p.m.

Sundays and Public Holidays

Closed
Appointment Booking For Full Time Students
Students can either make an appointment by calling Campus Student Dental Clinic during consultation hours, via online booking or come to the clinic in person.
Telephone: 2330 9414
Online Service: https://polyu.bjdental.com

Appointments may be cancelled by giving at least 24 hours' notice. Failure to do so will incur you a HK$30 penalty per 15-minute appointment with a dentist and HK$30 per 30 minutes with a hygienist.
Emergency Service
During office hours, please come to the Campus Student Dental Clinic in person. You will be attended accordingly.
During non-office hours, you may attend Accident & Emergency Department of a nearby hospital. You may also phone 2526 1061 for emergency call out service. For details and charges, please refer to
Student Dental Benefit Scheme Leaflet
.
Enquiry & Comments
For enquiry or comments about Student Dental Services, please contact B&J at 2525 2239.
Related Links
Student Dental Benefit Scheme Leaflet