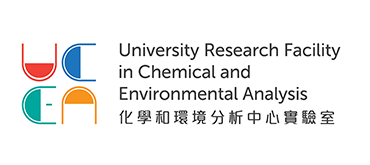 The University Research Facility in Chemical and Environmental Analysis (UCEA) was established on December 2015. UCEA is one of the Research Oriented Units at the Hong Kong Polytechnic University. Being an interdisciplinary platform between chemical and environmental research, UCEA acquired a total of 18 major equipment located in 9 different laboratories.
Ranging from high resolution mass spectrometer, solid state Nuclear Magnetic Resonance (NMR) spectrometer to third generation DNA sequencer, a total of HKD 65,000,000 initial budget is allocated for establishing the facility. All equipment can be reserved via online booking system with charges applied. The collection of cutting edge equipment encourages the research atmosphere and nurture collaboration from experts in different background. UCEA occupied a total of 474 square meters laboratories located at different phase of PolyU campus. The highly specialized laboratories ensure the equipment operate at the highest standard for the best results.
We hope the establishment of UCEA can further enhance research atmosphere in PolyU with positive impact to the University.
Please visit our website at www.polyu.edu.hk/ucea for more detail.