NIRSport 2
The NIRSport 2, a functional near-infrared spectroscopy (fNIRS) platform, is used to measure cerebral hemodynamics using a non-invasive method. This detection is determined by two types of near-infrared wavelength spectroscopy (NIRS). By reflecting near-infrared light off the cerebral tissue, information on tissue oxygenation and metabolism can be obtained. The NIRSport 2 is lightweight and hence suitable for application in motion-based studies. It has been used in various research domains involving healthy populations and patients with neurological and psychiatric disorders.
To use, please go to the URFMS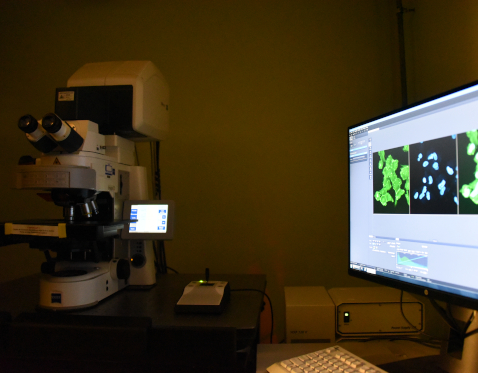 Upright Confocal Microscope
The upright confocal microscope allows researchers to create highly resolved 3D images of cells and some subcellular structures through its optical slice function.
To use, please go to the URFMS