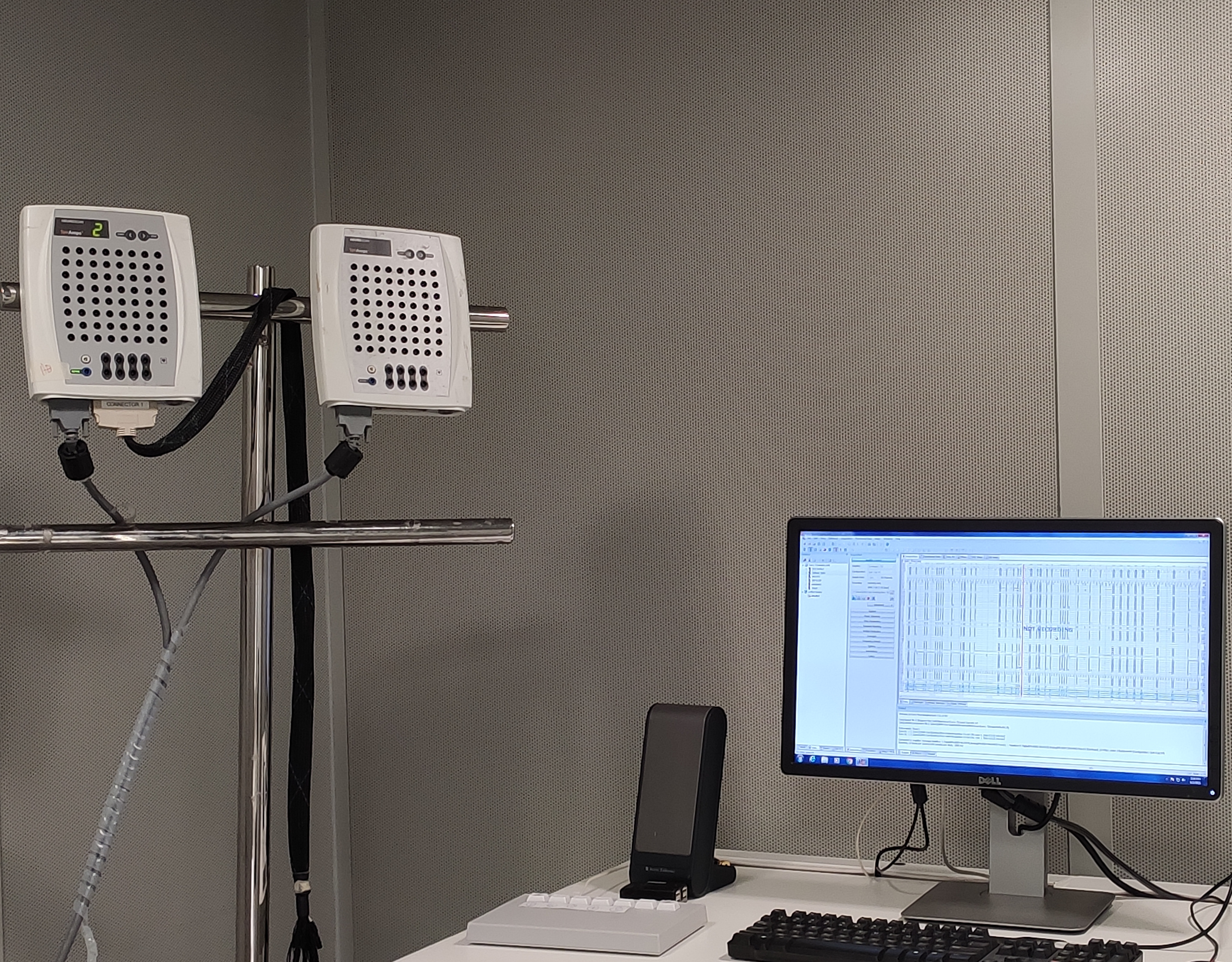 Electroencephalography (EEG)
Electroencephalography (EEG) is a non-invasive method to record electrical activity of the brain by surface electrode placed on scalp. It measures voltage fluctuations resulting from ionic current within the neurons of the brain. It offers millisecond-range temporal resolution that is much higher than other neuroimaging methods such as fMRI. Event-related potentials (ERP) is the brain electrophysiological response time-locked to specific sensory, cognitive or motor event. ERP components, e.g. P300, can be identified with respect to specific experimental paradigms and can be used to study various neural processes.
To use, please go to the URFMS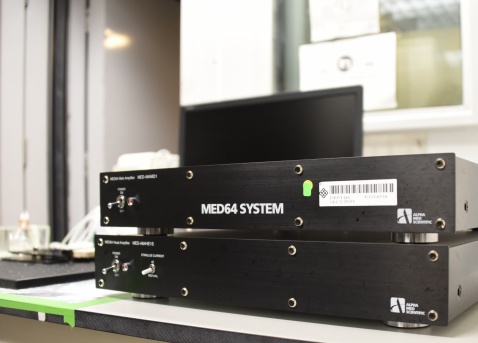 Microelectrode Array (MEA) System for Brain Slice
The microelectrode array (MEA) system is used for in-vitro electrophysiology. Its 64-channel probe is suitable for measuring spontaneous and evoked signals from acute brain slices.
To use, please go to the URFMS