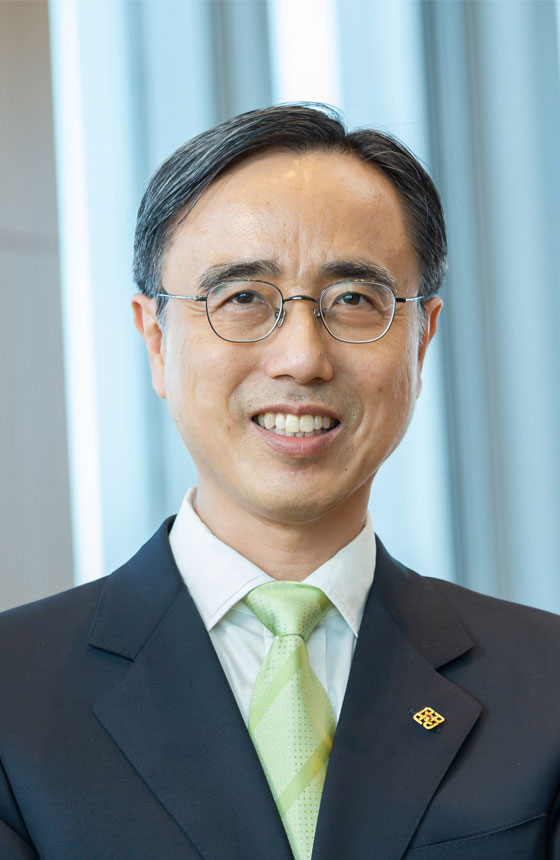 Professor Kwok-yin Wong
Vice President (Education)
BSc(Hons), PhD, CChem, FRSC
Biography
Professor Kwok-yin Wong is Vice President (Education), Patrick S.C. Poon Endowed Professor in Applied Chemistry and Chair Professor of Chemical Technology at The Hong Kong Polytechnic University (PolyU). Professor Wong obtained his BSc(Hons) and PhD degrees in chemistry from The University of Hong Kong in 1981 and 1986 respectively. He was a postdoctoral research fellow at the California Institute of Technology in the United States from 1986 to 1987. After working as a forensic chemist in the Hong Kong Government Laboratory for three years, he joined the Department of Applied Biology and Chemical Technology of the then Hong Kong Polytechnic in 1990 as a lecturer. He was promoted to full professor in 1995, and chair professor in 2005. He was a visiting professor in the Department of Chemistry of McGill University in 2004-2005. He has served as Head of Department of Applied Biology and Chemical Technology from 2005 to 2009, Dean of Faculty of Applied Science and Textiles from 2008 to 2015, Associate Vice President (Research Support) from 2016-2020 at PolyU.
Professor Wong is a Fellow of the Royal Society of Chemistry of the United Kingdom. He was awarded the Patrick S.C. Poon Endowed Professorship in 2013.
Professor Wong is also Director of the State Key Laboratory of Chemical Biology and Drug Discovery at PolyU. The research of the State Key Laboratory focuses on chemical synthesis, chemical biology and drug discovery.
Professor Wong's areas of research include electrochemistry, green chemistry, biosensors and antibiotic development. He has published over 240 journal articles in international SCI journals and is the holder of five international patents. A number of his works have been highlighted in Chemical & Engineering News and Analytical Chemistry of the American Chemical Society and Asia Materials of the Nature Publishing Group. He has been invited to deliver plenary, keynote and invited lectures at various international and regional conferences. Professor Wong was awarded the Natural Science Award (second class) for his work on biosensor development by the Ministry of Education of the Chinese government in 2013.
Professor Wong is Vice Chairperson of the Expert Panel on the Designation of Designated Local Research Institution of the Innovation and Technology Commission of the HKSAR Government.