MHRC Research Seminar on 20 October 2022 (Thursday) (只有英文版本)
會議/講座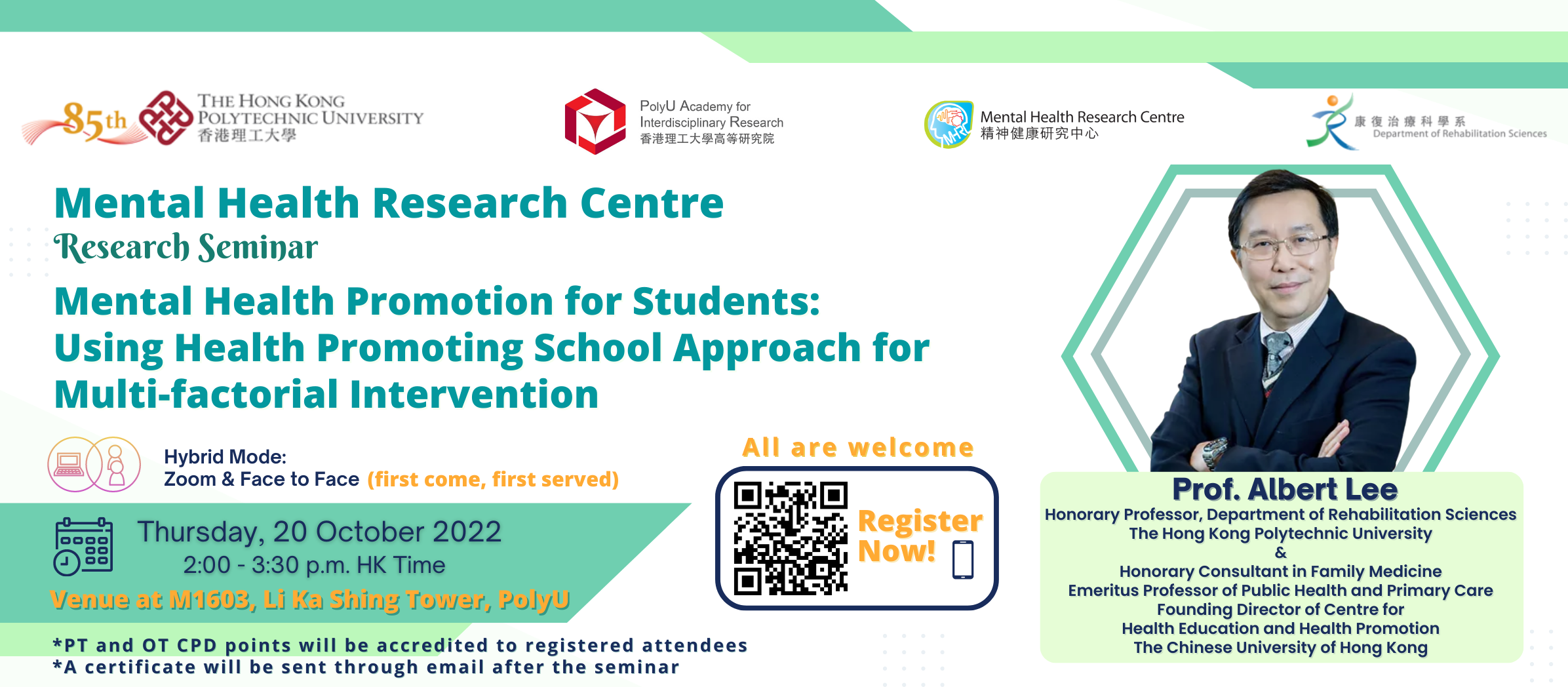 主辦單位

Mental Health Research Centre

地點

Hybrid Mode: M1603, Li Ka Shing Tower (M Core), PolyU or Online via Zoom
備註
Registration starts at 1:45 pm
摘要
Enjoy free admission, all are welcome.

*First come, first serve basis.
*The seats are limited. If the seats are full, online links will be provided.
*PT and OT CPD points will be accredited to registered attendees.
*A certificate will be sent through email after the seminar.
Topic
Mental Health Promotion for Students: Using Health Promoting School Approach for Multi-factorial Intervention
Abstract
Neurodevelopmental changes occurring during youth make it a period of both vulnerability and opportunity for mental health. The disruptions of COVID-19 pandemic and related stressors increase risk for depression, anxiety, and behaviour problems among young people. Creating supportive environment in settings where students study, live and play to cultivate healthy behaviours is critical to promote mental health for students.

Public health education must target the public to clear up misconceptions of mental illness and recognise young people with early symptoms and signs, to encourage and support them to seek help. 4-tier prevention will be discussed in the seminar. Capacity building in implementation of different tiers of prevention is to develop a system of health management to conduct surveillance of risk factors and screening to identify potential cases so management in community setting is feasible.

Effective implementation of different tiers of prevention can provide quality mental health support to not only children and adolescents and also teachers, parents and other supporting staff.
About the speaker
Prof. Lee is a member of the National Academy of Medicine (NAM) USA in 2012 and the first elected member from Hong Kong.  He has served NAM Forum on 'Investing in Children globally' (iYCG) and co-chair HK iYCG workshop in 2015. He has served as WHO Advisor/Consultant since 2003. He is a member of the Executive Committee of Hong Kong Society for Rehabilitation.

Prof. Lee has particular focus on promotion of child and adolescent health through school settings linking to community and primary health care.  He has contributed models of care for school health, applicable internationally.
講者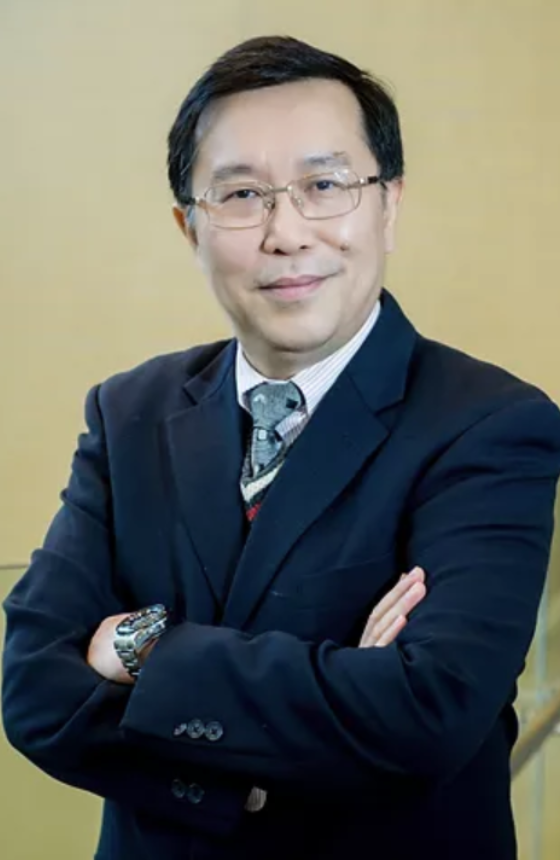 Prof. Albert Lee
Honorary Professor
Department of Rehabilitation Sciences
The Hong Kong Polytechnic University
&
Honorary Consultant in Family Medicine
Emeritus Professor of Public Health and Primary Care
Founding Director of Centre for Health Education and Health Promotion
The Chinese University of Hong Kong