Practical workshop for start-ups: Accounting, Payroll, and Compliance Essentials
Training / Workshop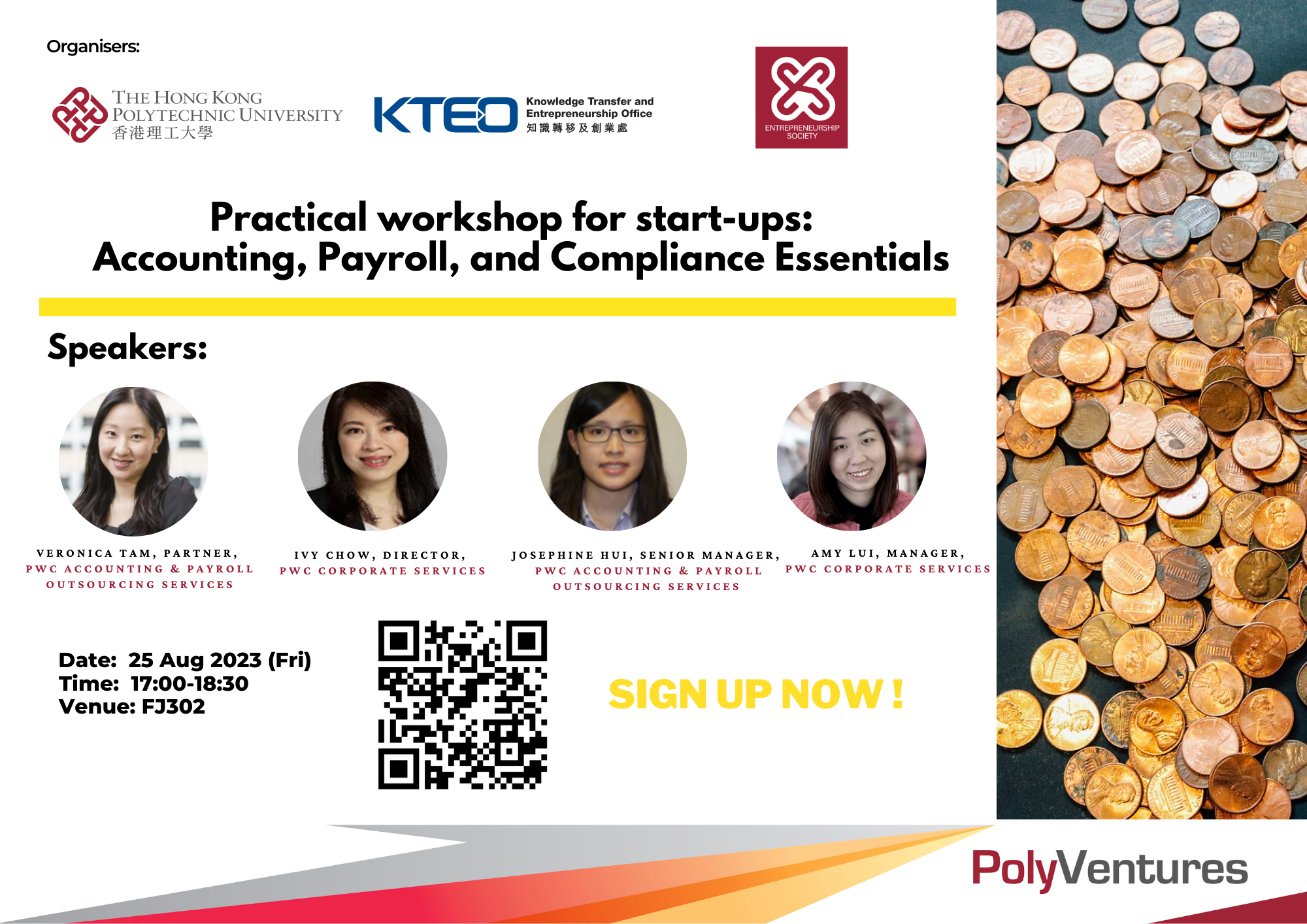 Organiser

PolyU KTEO, Entrepreneurship Society
Summary
Are you starting a business in Hong Kong? Ensure you meet all the necessary compliance obligations from accounting, payroll, tax, and company secretarial perspectives. 
During the workshop, experts from PwC will cover some basic requirements in complying with the Companies Ordinance, as well as accounting and payroll administration for running a business in the territories. They will also share their experience on the common bookkeeping practical difficulties for startups, bookkeeping best practices, introduction on automated accounting system, and general company secretarial requirements in Hong Kong. 
Don't miss this opportunity to learn from industry professionals and equip yourself with the knowledge and tools needed to navigate the complexities of starting and managing a business in Hong Kong. 
Date: 25 Aug 2023 (Fri)
Time: 17:00-18:30
Venue: FJ302
Speakers:
Veronica Tam, Partner, PwC Accounting & Payroll Outsourcing Services
Josephine Hui, Senior Manager, PwC Accounting & Payroll Outsourcing Services
Ivy Chow, Director, PwC Corporate Services
Amy Lui, Manager, PWC Corporate Services
Limited seats available, so secure your spot now!