Startup's Guide: Start your Business in China
Training / Workshop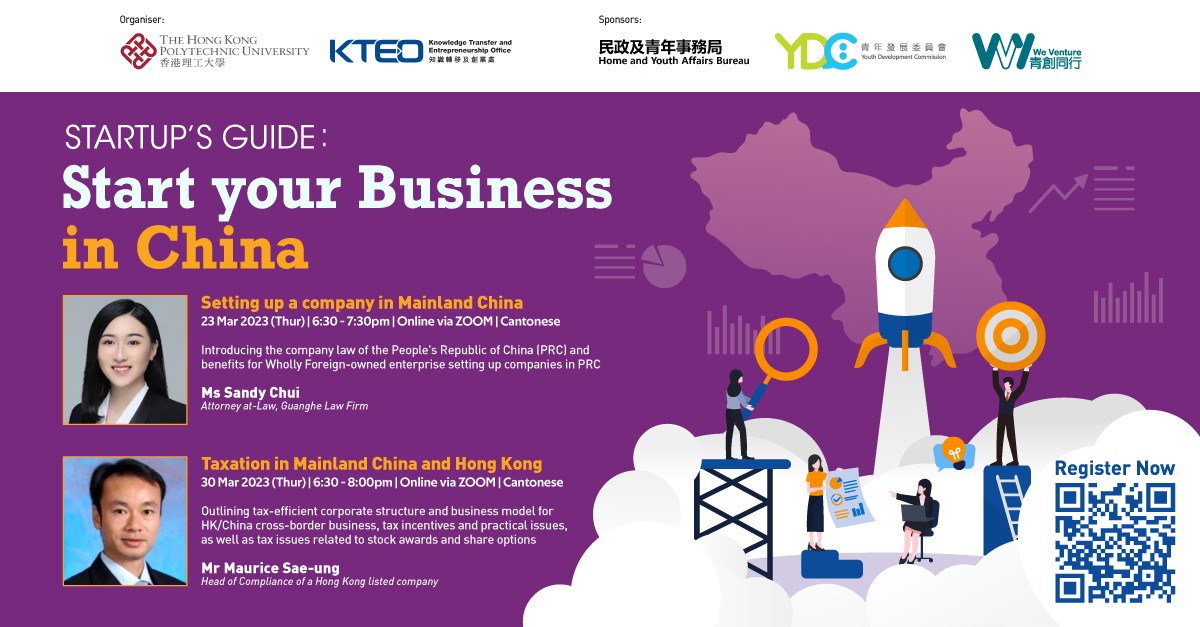 Organiser

Knowledge Transfer and Entrepreneurship Office
Summary
Taxation in Mainland China and Hong Kong
30 Mar 2023 | 6:30 – 8:00pm | Cantonese

Are you looking to expand your business into Mainland China?

Join us for this exciting workshop designed specifically for startup founders, where we will be discussing the ins and outs of taxation in Mainland China and Hong Kong. You'll get a chance to learn about tax-efficient corporate structures for HK/China cross-border business, tax incentives and practical issues, as well as tax issues related to stock awards and share options. 

Don't miss out on this opportunity to learn from experienced experts in the field.Apply now to join our workshop and take your business to the next level!