PolyU x HKAI Lab Webinar: AI Entrepreneurship and Career Opportunity
Conference / Seminar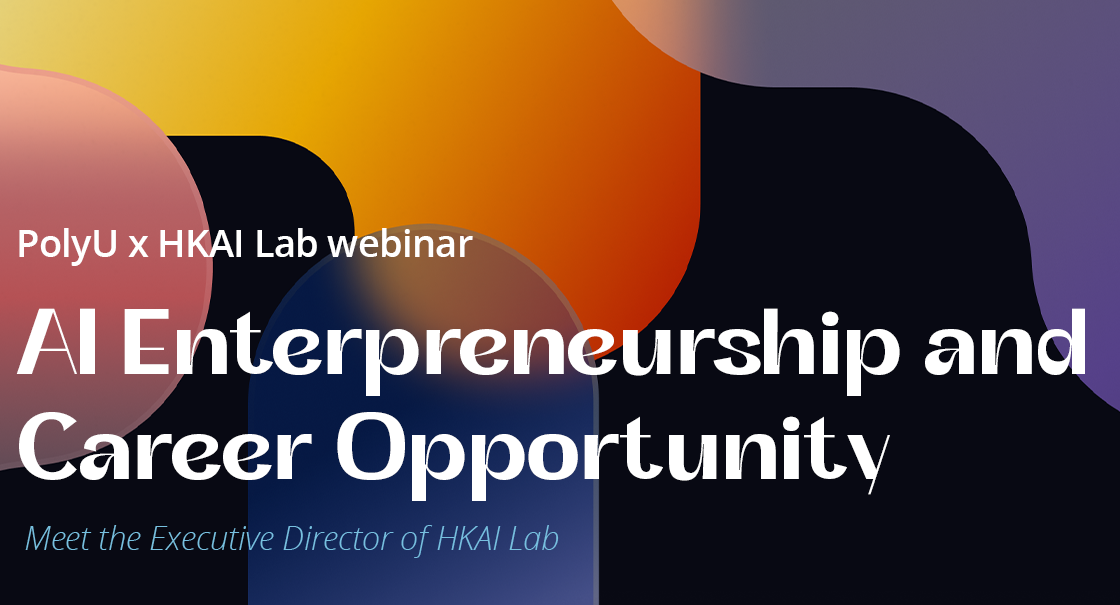 Organiser

Google Developer Student Clubs @ PolyU
Summary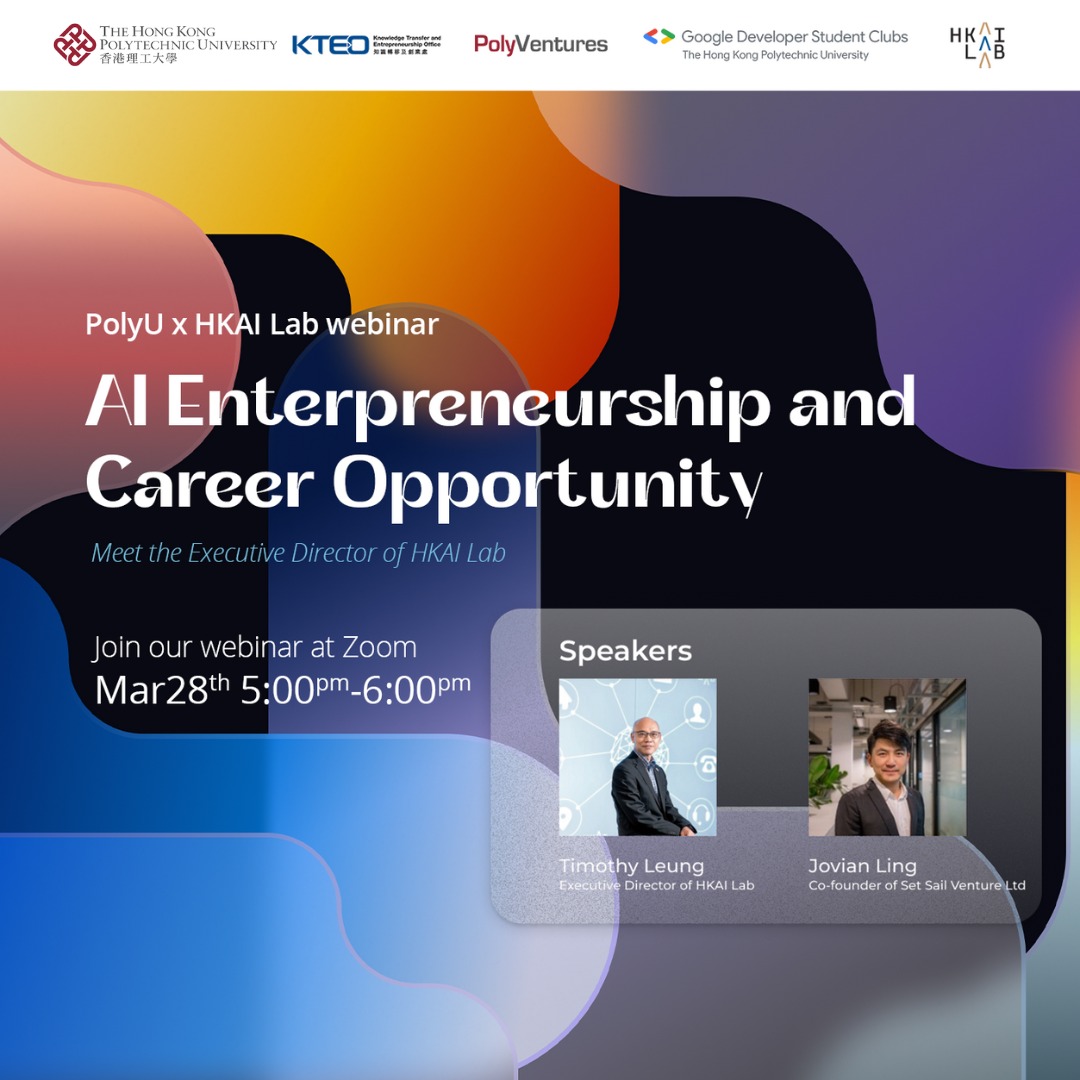 Are you interested in exploring the world of AI entrepreneurship and discovering the exciting career opportunities it presents?
Join us for an insightful webinar in collaboration with HKAI Lab where we will discuss the startup journey from Set Sail Venture Ltd, the accelerator Program offered by HKAI Lab, and the career opportunities available in the field of AI. This is an excellent opportunity to learn from industry leaders and gain valuable insights into the world of AI entrepreneurship.
Language: English
Jovian Ling, Co-founder of Set Sail Venture Ltd
Jovian Ling strongly believes the introduction of AI technology into the business world is inevitable. However, albeit powerful, AI will not take away jobs and replace most workers. Contrary to popular belief, Jovian believes that utilizing AI robots is the answer to addressing customer needs without compromising working conditions and growth. With a master's degree in Philosophy, Jovian is passionate about building customer-centric AI applications for brands. He is responsible for the business development of the company, including strategic business planning and implementation.
Timothy Leung, Executive Director of HKAI Lab
In the years as the Executive Director of the HKAI Lab, Timothy has supported and coached many startups in the journey to become a successful business, including areas in fundraising, product and business development, and team management. He leveraged his own experience as a startup co-founder and network in the startup ecosystem.
Timothy has accumulated over 20 years of experience in the Information and Internet field. He worked in esteemed companies such as Alibaba, Apple, and PCCW. He is now the Executive Director of the HKAI LAB, which is a not-for-profit initiative fully funded by the Alibaba Hong Kong Entrepreneurs Fund and SenseTime focused on advancing the frontiers of AI with cutting-edge technologies and expertise, and empowering startups to commercialize their new inventions.
Timothy is strong at business strategic planning and implementation. He had managed direct sales teams and channel partners for technology products and internet services, such a background equipped him with comprehensive experience in sales, marketing, product development and senior management. He had many successes in government and private sector partnership development and management.
Timothy's 20+ years' experience in the technology field covering Asia, Europe, and Americas. He directly managed staff and partners in Japan, Korea, India, Malaysia, Singapore, Indonesia, Vietnam, Turkey, USA, UK, Italy, Brazil and Peru.
*The webinar will be conducted online via ZOOM. Successful registrants will receive a confirmation email with the web link and password for the webinar.
*The webinar will be registered via ZOOM. The information collected will be used for the purpose of processing your registration to the webinar only. Please click
here
for more information about the related privacy policy.