PolyU Student Entrepreneurial Proof-of-concept (POC) Funding Scheme 2023 cohort 1 - Briefing Session
Conference / Seminar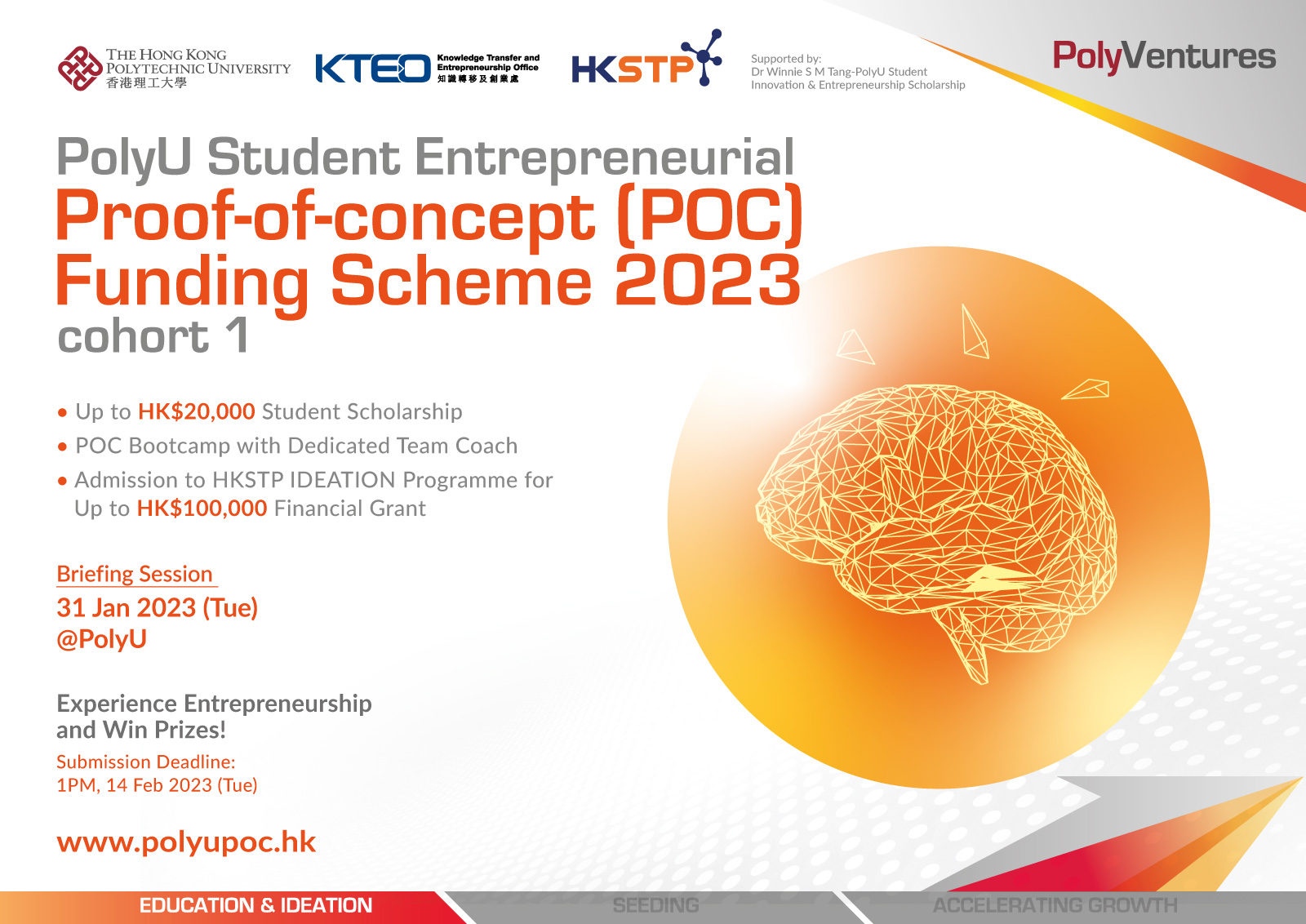 Organiser

Knowledge Transfer and Entrepreneurship Office

Venue

303, Wing FJ, PolyU Map
Summary
PolyU Student Entrepreneurial Proof-of-Concept (POC) Funding Scheme is a funding initiative launched in 2017 as one of the key entrepreneurship education components at PolyU. With the kind support from 'Dr Winnie S M Tang-PolyU Student Innovation & Entrepreneurship Scholarship' since 2022, POC Fund aims to instil a problem-driven innovation mindset into young talents through experiential learning and student-initiated research and development.
Sign up the briefing session for more details! SIGN UP Now!
Rundown:
6:00 PM  Registration
6:15 PM  Introduction of POC Funding Scheme
               Representative from Knowledge Transfer and Entrepreneurship Office, PolyU 


               Introduction of HKSTP IDEATION Programme & Q&A Session
               Representative from HKSTP
6:45PM  Q&A Session and Networking 
Language:
English
Note:
Please sign up *individually* for each of your team members (if any). You are reminded to indicate if you have access to PolyU campus to attend the briefing session during registration. If no, we will arrange a visitor pass (QRcode) for you in advance. No last minute campus access request will be accommodated.