Micro Fund 2022 Briefing Session I (Online via ZOOM)
Conference / Seminar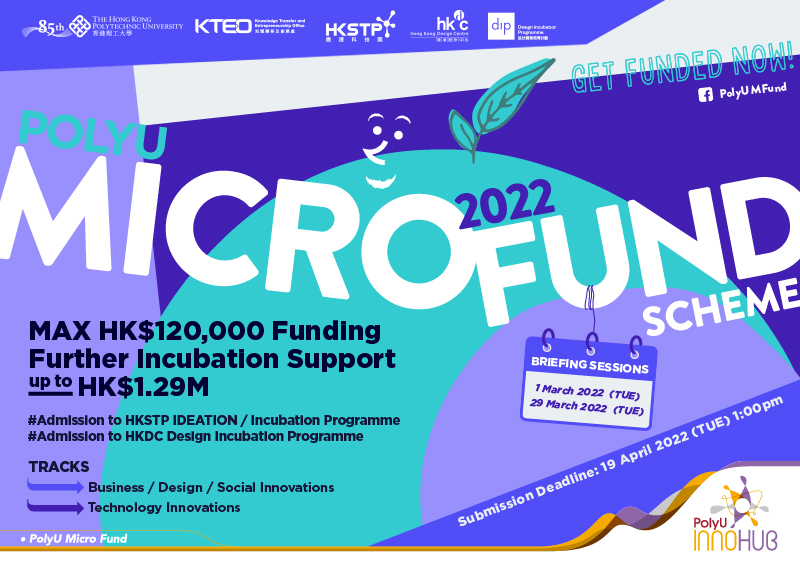 Organiser

Knowledge Transfer and Entrepreneurship Office
Summary
Join our briefing session and know more! Sign Up NOW!
Launched in 2011, PolyU Micro Fund (MF) Scheme is the first funding initiative to cultivate innovative and entrepreneurial ambience in the PolyU community and to promote knowledge transfer and commercialisation of PolyU's innovations and technologies. With a funding support up to HK$120,000 for each awarded start-up and much needed pre-incubation support, PolyU aims to bolster the awardees' implementation of high-quality business propositions with a positive social impact.
Notes:
*The briefing session will be conducted online via ZOOM. Successful registrants will receive a confirmation email with the web link and password for the briefing session by 28 Feb 2022.
**We also have another briefing session in PolyU Campus on 29 Mar 2022. If you are interested, please register under the designated page.