Alumni Sharing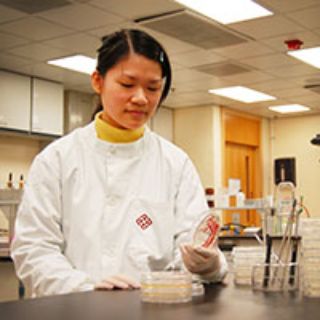 Cecilia CHEUK
MSc in Clinical Embryology, University of Oxford, 2014
BSc (Hons) in Medical Laboratory Science, 2013
BSc (Hons) in Medical Laboratory Science is a course that designed to equip students with scientific, professional skills and a sense of responsibility and belonging to my desire profession. With the work integrated education - the clinical attachment in four major medical laboratory science disciplines provided and supported by the university, I am looking forward to apply knowledge from lectures and put them into practice for developing generic skills that will be useful in my future employment and professional life.
Medical laboratory technologist is a very meaningful job for me and for the whole health care system. The profession aims at giving good health care services to patients and helping the whole community in the prevention of diseases.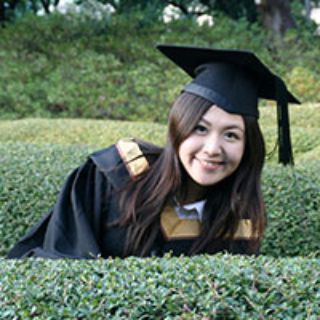 Rosalind LIE
BSc (Hons) in Medical Laboratory Science, 2010
Associate Medical Technologist in Hospital Authority
Apart from excellent lectures given by renowned scientists and practical sessions in a well-equipped laboratory, clinical attachment in both local and mainland China's hospitals also allowed me to have a better understanding regarding the role and responsibility that a medical technologist should posses. Furthermore, exchange experience in Northern Ireland has broadened my horizons and this is not only useful in my career but also lifelong benefits.
Thanks to my university education, I am able to adapt quickly in work and develop my career. Therefore, studying Medical Laboratory Science is certainly the milestone for you to launch a professional and noble career.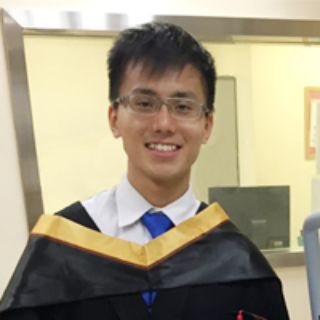 Oscar CHEUNG
BSc (Hons) in Radiography (Medical Imaging), 2015
Being a health care professional had long been my dream and Radiography was a wonderful option for me. The course of BSc (Hons) in Radiography is both very academic and skill-based. It encompasses a wide range of subjects that allowed me to explore scientific knowledge in physics, human biology, statistics, information technology and research skills. Knowledge is usually more theoretical but what made it concrete were the substantial clinical attachments. Not only did they allow me to acquire clinical knowledge from real cases and scenarios, but they also enabled me to gain early exposure to my future working environment. It should also be highlighted that through the attachments in various public hospitals, they enabled me to learn from their different practices and cultures. And, having understood the differences, I could make a wise decision upon my graduation in choosing a hospital as my desirable workplace. Consequently, I was able to adapt very quickly to the Radiology Department at the very beginning of my career. Most importantly, it was also clinical attachments that allowed me to be instantly granted a professional recognition upon graduation.