Distinguished Lectures in Humanities: A new path to education reform: How playful learning promotes learning in school and beyond
Distinguished Lectures in Humanities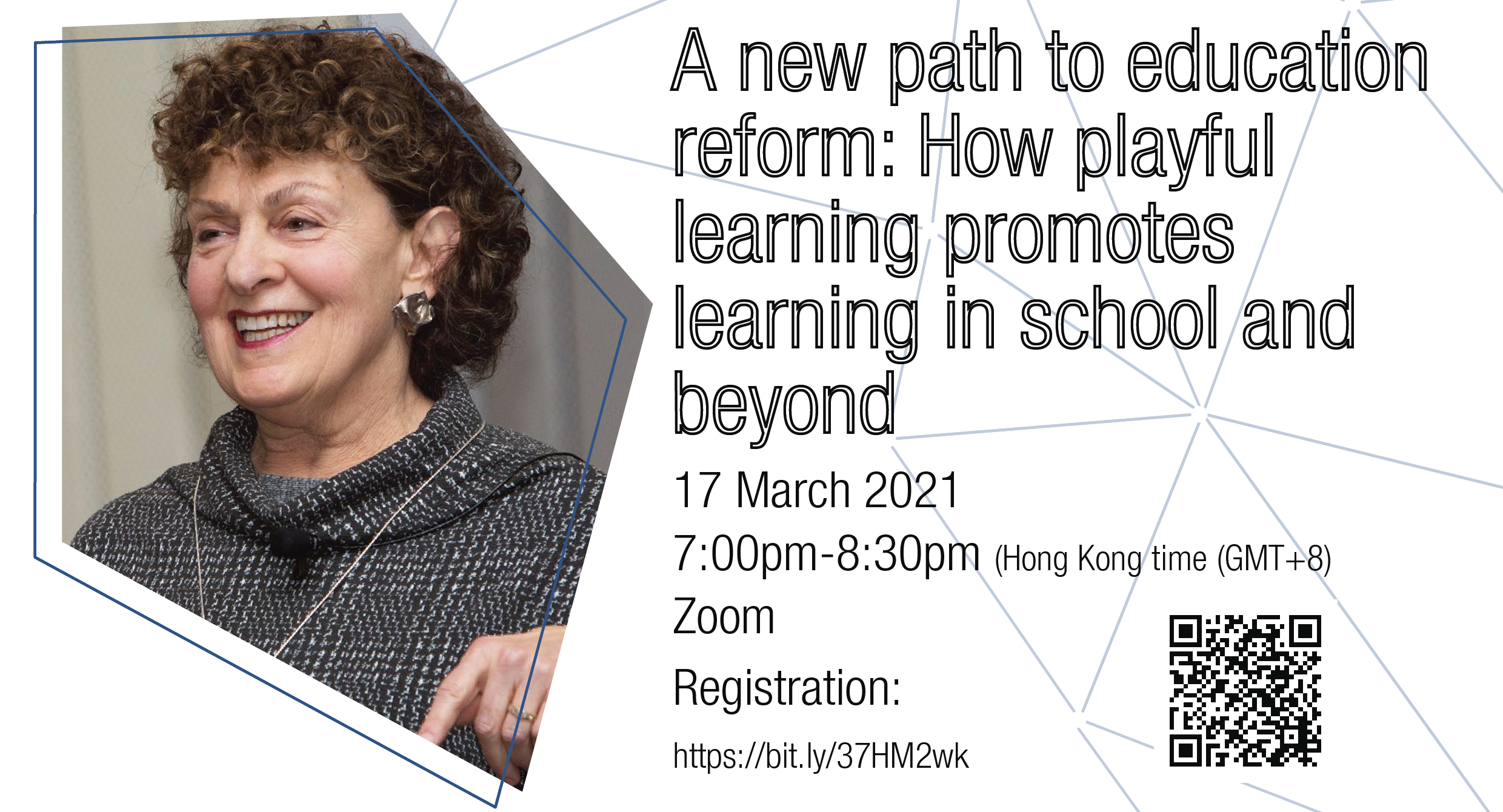 Organiser

Faculty of Humanities

Venue

Live webinar (Zoom)
Remarks
The talk will be conducted in English.
Summary
Abstract
This talk offers a new pathway to educational reform. Using a backdrop of compelling research, Prof. Golinkoff will share strategies educators can use to support curricular goals and to scaffold the environment while allowing children to maintain a large degree of control over their learning. Covid-19 has taught us to be architects with cardboard boxes, chefs who can whip leftovers into Michelin star meals, and Zoom technicians who can navigate technological challenges. It has also exposed tremendous inequities and problems in our standard educational model. The recent report for Brookings' Policy 2020 series, describes an interdisciplinary framework for how and what children learn. How children learn centers on playful learning principles. What all children need are the "6 Cs" skills: collaboration, communication, content, critical thinking, creative innovation, and confidence. Schooling around this model respects educators' expertise, is culturally relevant, and champions equity.

About the speaker
Roberta Michnick Golinkoff, PhD, is the Unidel H. Rodney Sharp Professor of Education at the University of Delaware. She has received many accolades including the Urie Bronfenbrenner Award. Her dissemination efforts were recognized with the American Educational Research Association Outstanding Public Communication of Education Research Award. She studies language development, the benefits of play, children's spatial learning, and the effects of media on children, with her research funded by Federal agencies and the LEGO Foundation. Her latest project, Playful Learning Landscapes, marries architectural design and the science of learning to embed physical installations in communities to promote informal learning. She also created the QUILS: Quick Interactive Language Screener (in English and Spanish) designed to identify potential language problems in children between 3 and 6 years of age. Her last book, Becoming brilliant reached the New York Times best-seller list.