Complete Your PhD in Asia's World City
This scheme gives students from around the world the opportunity to study for a PhD at one of Hong Kong's highly ranked universities. If you are interested in conducting cutting-edge research in one of the following areas, PolyU's renowned Department of English and Communication is the place for you: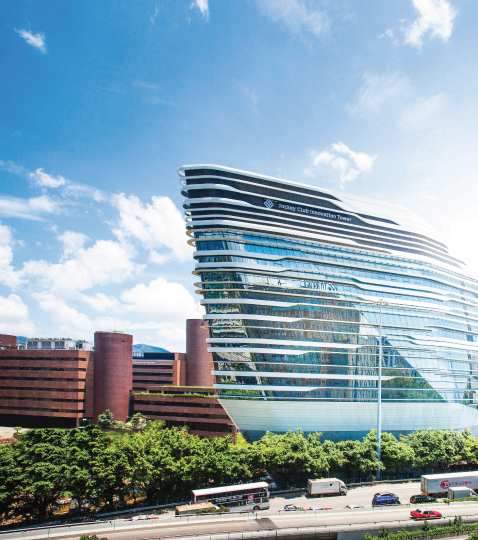 The Hong Kong Polytechnic University (PolyU)
Over the years, PolyU has established an excellent reputation for providing high-quality professional education and for conducting high-impact research which has practical value. In the QS rankings 2022, PolyU is ranked 66th in the world, 25th in Asia and 6th in the 'Top 50 Under 50' list of the world's young universities. In the area of linguistics, the Faculty of Humanities – of which the English and Communication Department is a part – is ranked 51st in the world in the QS subject rankings. The medium of instruction and administration at PolyU is English, making it anespecially suitable setting for international students to undertake doctoral studies.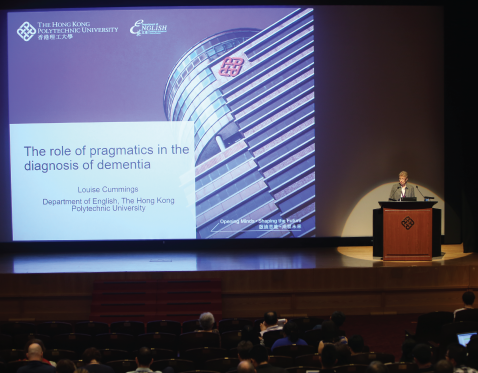 The Department of English and Communication
With 'Linguistic Excellence in Professional Contexts' as our mission, our research in the Department focuses on applied linguistics, sociolinguistics and professional communication. Thematically, our research covers major areas such as health communication, political communication, digital media communication, advertising and (city) branding, and language teaching and learning, as well as core areas in linguistics, including the study of language in society and discourse analysis. Much of our research is conducted under the auspices of our two internationally oriented research centres:
We regularly host major international conferences and symposia as well as research seminars featuring leading scholars from around the world. The Department is therefore a very vibrant and congenial setting in which to study for a doctorate.
You should make your initial application to the Research Grants Council (RGC) of Hong Kong through the Fellowship Scheme's online system to obtain a reference number before submitting a full application. When you apply for admission to the PolyU, via the Fellowship Scheme, you will be considered concurrently for a regular place assigned to the University through the award of a Postgraduate Studentship. This means that even if your application for the Fellowship Scheme is unsuccessful, you still have the possibility of gaining a regular place in the Department of English and Communication.
General Entrance Requirements
| Programme | Entrance Requirements |
| --- | --- |
| 3-year full-time PhD programme | normally hold an MPhil or equivalent (a research postgraduate degree with a dissertation as an award requirement) conferred by a recognised university |
PolyU may accept other equivalent qualifications. The decision is made on an individual basis.
English Language Requirements
The requirements for those who do not have a degree for which English was the language of instruction at a recognised university are:
An overall score of at least 6.5 in the International English Language Testing System (IELTS); OR
A Test of English as a Foreign Language (TOEFL) score of 80 or above for the Internet-based test or 550 or above for the paper-based test.
All English language test scores are considered valid for two years after the date of the test.
Submission of Initial Application

You can only make ONE initial application to the RGC through the HKPFS Electronic System to obtain a HKPFS reference number by 1 December 2023 at Hong Kong Time 12:00 (GMT +8 hours). You must indicate your preference on the institutions if you wish to apply for two institutions, instead of one. No change to the choice of institutions/preference is allowed after the submission of application.

Submission of Full Application to PolyU

You should then submit a full application to no more than two institutions by quoting the HKPFS reference number. If you choose two PolyU programmes in the initial application, you need to submit a separate full application for EACH chosen programme to PolyU. An application fee is required for each full application. Submission of full applications to PolyU should be made via the eAdmission System by 1 December 2023 at Hong Kong Time 23:59 (GMT +8 hours).
Warm reminder: Your application to the HKPFS is also regarded as a formal application for PhD admission to the chosen institution(s).
The primary consideration is academic excellence, as indicated by the possession of a Master's degree or, in exceptional cases, a Bachelor's degree with First Class Honours. Selection panels also take account of the following factors:
Research ability and potential

Communication and interpersonal skills

Leadership ability
Recent Awardees
I have enjoyed life and work in Hong Kong immensely thus far; the city is one of the most vibrant and convenient places I have ever lived in. Studying at PolyU is equally rewarding: first rate resources coupled with supportive work practices bode well for a comfortable working environment.
Jamie McKeown, United Kingdom
Being a post-graduate student at PolyU has been a wonderful and intellectually stimulating experience. There are many local conferences attended by experts from all around the world, not to mention our esteemed faculty in the Department of English and Communication. On top of that, the city of Hong Kong is a beautiful place where I can learn about Cantonese language and culture, which I truly enjoy.
I first came to PolyU as a MA exchange student and I immediately fell in love with this amazing city. Now I am happy to be back and have this great opportunity to do research in a very international and stimulating environment where I have access to all the resources I need for my project and I have the chance to work with world-renowned scholars in my research area.
A number of things make PolyU a suitable destination for doctoral studies: excellent facilities, first-class supervision, elite training, the inspiring staff, and the stimulating academic environment. In addition to the incredibly supportive environment PolyU offers me, I continue to benefit from the diverse sociocultural experiences one finds in this cosmopolitan university and in Hong Kong in general. Studying at PolyU is a truly rewarding and fulfilling experience, providing me with a solid foundation for professional development and social impact.
Enquiries
Ms Plosa Kwan
General Office, Department of English and Communication
AG423
+852 2766 7643 (Tel) / +852 2333 6569 (Fax)