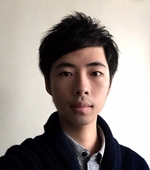 Wong, Steven
PhD Student

AG415

2766 6095

This email address is being protected from spambots. You need JavaScript enabled to view it.
Research
Research Area(s)
Steven Ming-Chiu Wong is a PhD student at The Hong Kong Polytechnic University. His research interests focus on public communications, discourse analysis, and corpus studies.
Title of Thesis
Rhetorical Questions in Electoral Discourse: Implications for the Construction of Political Identities and the Deployment of Common Grounding Strategies.
Description of Thesis Research
During the election campaigns, candidates often do more than promote themselves and their policies, and they often engage in face-threatening acts by challenging or criticizing their political rivals. However, as face and politeness is an inherently relational concern for interactants participating in the election campaign events (e.g. televised debates) and for the audiences to evaluate the candidates, political candidates frequently rely on different verbal indirectness strategies to minimize face-risk in these situations.
A frequently used strategy, which has received considerable attention in the studies of political discourse, is the rhetorical question. It is described as the most substantial rhetorical means in terms of "rhetoric and demagogy", but performs in a way that may be difficult for others to attribute only one clear communicative intention to its act. In other words, politicians can deliver their message to the audience effectively or even aggressively, but still protect themselves from being perceived as directly engaging in face-threatening acts as they take cover under their rhetorical questions.
In light of the above factors, this study aims to examine the use of rhetorical questions in electoral discourse from a cross-linguistic and cross-cultural perspective, by focusing on the US presidential election campaigns and the Hong Kong Chief Executive Elections as case studies. Through these analyses, we will see how politicians often strategize and compete against each other through the use of rhetorical questions to enhance the persuasiveness of their speeches and criticize their political rivals via demagogy as they seek to gain the support of the general public.
Involvement in Research Groups, Networks and Projects
My interest in the use of language in public discourse was first aroused during my undergraduate studies at PolyU. In 2013, I joined a research project entitled "Establishing Common Ground in Public Discourse: An Analysis of Electoral Speeches, Press Conferences and Q&A Sessions in Hong Kong" led by Dr. YAP Foong Ha, and I was assigned to collect and analyze data on how US presidential candidates use different types of rhetorical strategies for different purposes with different target audiences. I first-authored and published a journal paper in Text & Talk on Mitt Romney's use of rhetorical questions during the 2012 US presidential election campaign. I have also (co-)presented on this research topic in several conferences, among them the Hong Kong Association for Applied Linguistics Conference (2013), the Annual Research Forum of the Linguistic Society of Hong Kong (2013), the 7th Free Linguistics Conference (2013), and the Faculty of Humanities Postgraduate Research Symposium (2014).
Publications
Wong, M.C., & Yap, F.H. (2015). "Did Obamacare create new jobs?"—An Analysis of Mitt Romney's Use of Rhetorical questions in the 2012 US Presidential Election Campaign., Text & Talk 35(5): 643-668.