Thematic Talk I Communication… It doesn't just happen. Introducing the Online Master of Health Communication at The Hong Kong Polytechnic University
IRCAHC Events
Seminars / Lectures / Workshops
Organiser

Department of English and Communication
Speaker
Prof. Bernadette Watson
Remarks
This event is jointly organised with the International Research Centre for the Advancement of Health Communication, PolyU.
Summary
Please note the thematic talk is rescheduled for 21 April 2023.
We all need to communicate every day, but communication is critically important in healthcare settings, which are diverse and often complex. Why does communication really matter in healthcare, and why is communication failure so common? In this talk, I discuss the challenges of interprofessional and multidisciplinary communication where health professionals with different backgrounds must come together to work as a team to ensure good patient outcomes. What does it mean to be a good leader and communicator? How is the hospital setting different and what are the unique difficulties many health professionals encounter? Leaders who can communicate effectively can bring teams together, but those who can't will cause fragmentation and conflict. Health professionals who aspire to management roles must understand that being both an excellent communicator and a role model for a team are skills. These skills can and ought to be learned.  The topics I cover in this talk are linked to the new Master of Health Communication, which equips health professionals with these and other skills crucial to success as a health professional, and as a leader in health.
Keynote Speaker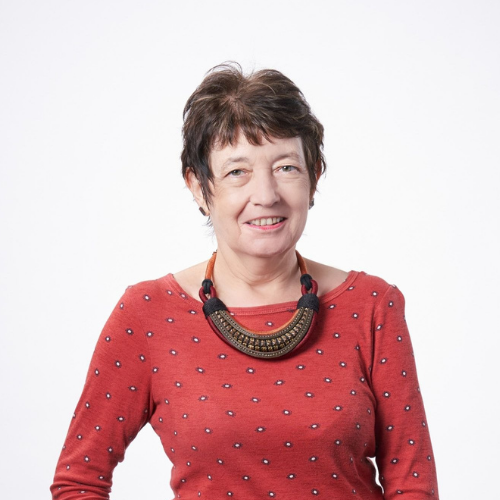 Prof. Bernadette Watson
Department of English and Communication, The Hong Kong Polytechnic University
Bernadette Watson is a psychologist and Professor in the area of health communication. She is a Distinguished Member of the International Research Centre for the Advancement of Health Communication, which she directed until January, 2023, at The Hong Kong Polytechnic University.   She is a Fellow of both the International Association of Language and Social Psychology (IALSP) and the Hong Kong Academy of the Humanities.  She is a past President of the International Association for Language and Social Psychology and was a Board member of the International Communication Association.  Her research interests include psychological wellbeing and health, interdisciplinary health professional communication, language and social psychology, and intercultural communication.  She conducts both quantitative and qualitative research and conducts workshops with health professionals.