Seminar I Sound memes and shared stories in Tiktok
RCPCE Events
Seminars / Lectures / Workshops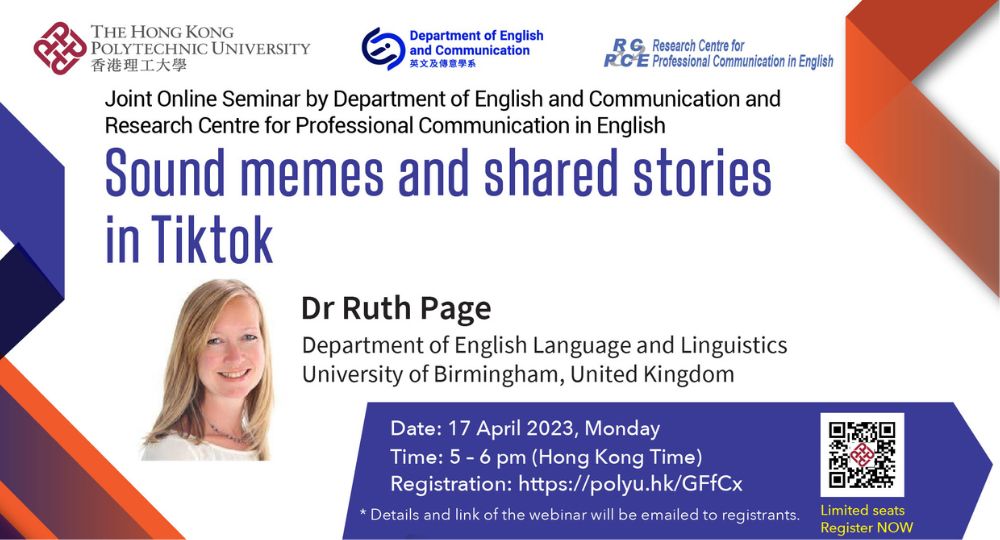 Organiser

Department of English and Communication
Remarks
This event is jointly organised with the Research Centre for Professional Communication in English, PolyU.
Summary
In this presentation I will explore how sound memes are used in Tiktok as a resource for Shared Stories (Page, 2018). Tiktok is characterised by imitation culture (Darvin, 2022) where sound tracks form the basis of memes (Shifman, 2014) which circulate widely in the network. The intertextuality and multimodal resources of sound memes open up new avenues for the shared story, where words, music, image, dance, filters and editing effects can be used to narrate various kinds of experience and construct various kinds of in-group and out-group stances. Drawing on a range of examples, from narrative song lyrics, theme tunes from television series to instrumental sound effects, I will show how shared stories are reproduced and reworked in the context of Tiktok.
Keynote Speaker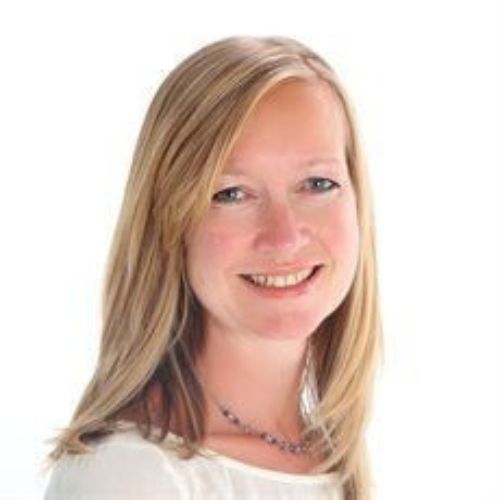 Dr Ruth Page
Department of English Language and Linguistics, University of Birmingham, United Kingdom
Ruth Page is a Reader at the University of Birmingham in the Department of English Language and Linguistics. She has written several books including Stories and Social Media (Routledge, 2012) and Narratives Online: Shared Stories and Social Media (Cambridge University Press, 2018). Her publications have explored narratives in a wide range of mediated contexts. She is also interested in multimodal discourse and is editor of New Perspectives on Narrative and Multimodality (Routledge, 2010); co-editor of Museum Thresholds: The Design and Media of Arrival (Routledge, 2018) and has published journal articles about selfie-taking from a discourse-analytic and pragmatic perspective.