Seminar I Politeness markers in aviation communication
Seminars / Lectures / Workshops
RCPCE Events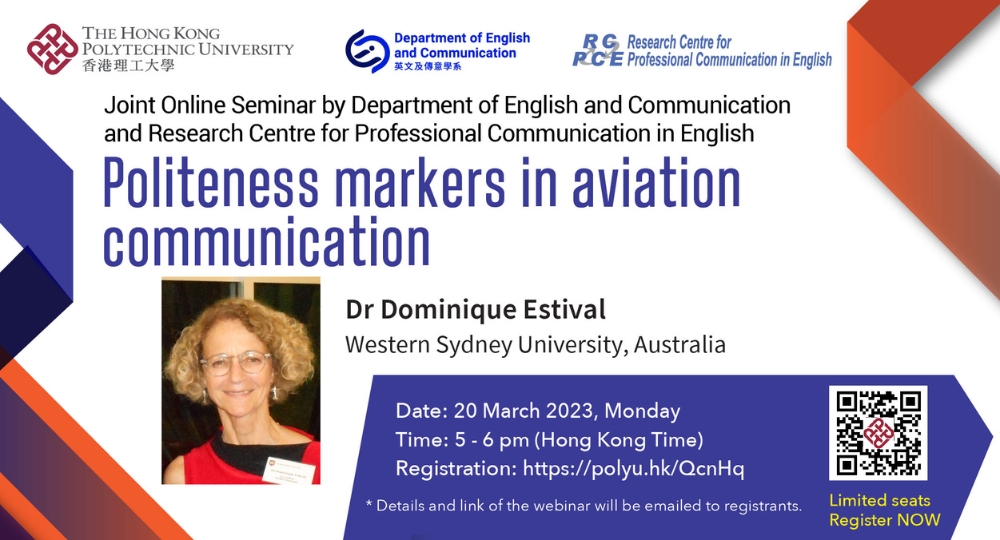 Organiser

Department of English and Communication
Speaker
Dr Dominique Estival
Remarks
This event is jointly organised with the Research Centre for Professional Communication in English, PolyU.
Summary
Although international communication between pilots and air traffic control (ATC) is conducted in a restricted language with significant constraints imposed by two-way radio, some deviations from standard phraseology are tolerated and even expected in certain situations. One question is how much deviation is necessary and whether some deviations could be not only tolerated, but included in the phraseology. For instance politeness markers such as 'good day' or 'thank you' are considered useful in general conversations because they help smooth interactions and create better relations between speakers. That could also be the case in aviation communication. These phrases, however, increase the length of the speech signal, thereby decreasing intelligibility. I will present the results of an analysis of transmissions between pilots and ATC at four international airports (Sydney, Los Angeles, Tokyo and Hong Kong). Our study investigated correlations between the occurrence of politeness markers and communication errors, and correlations between the occurrence of politeness markers and factors known to affect the success of communication, such as speech rate, information density, and language alignment. The results confirmed previous research results (Dissanayaka, Molesworth, & Estival, 2022) and anecdotal reports of greater non-standard phraseology and faster ATC speech rate at Los Angeles, compared with airports outside the USA. The study also provides empirical data for aviation language training for native and non-native English pilots and ATCs on using politeness markers. 
Dissanayaka, Y., Molesworth, B. R. C., & Estival, D. (2022). Miscommunication in Commercial Aviation: The Role of Accent, Speech Rate, Information Density, and Politeness Markers. The International Journal of Aerospace Psychology, 1-19. doi:10.1080/24721840.2022.2154672 
Keynote Speaker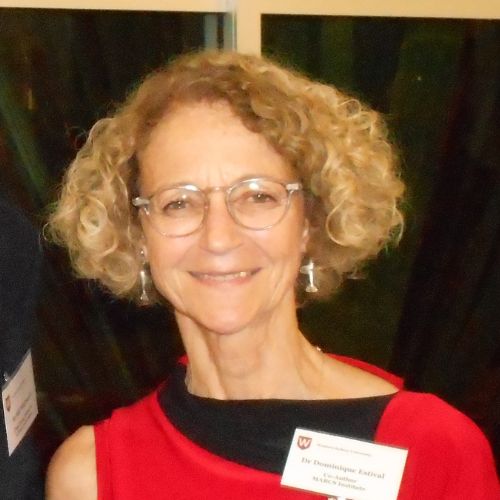 Dr Dominique Estival
Western Sydney University, Australia
Dr Dominique Estival is a researcher at the MARCS Institute, Western Sydney University (Australia). She holds a PhD in Linguistics from the University of Pennsylvania (USA) and her career has always been at the frontier between academia and industry. At MARCS, she has led, or been involved with, projects to collect and analyse language data. As a linguist, her research spans the computational modelling of language change, machine translation, linguistic engineering, spoken dialogue systems and aviation communication. As a pilot and a flight instructor, she is interested in improving pilot training to prevent miscommunication, with collaborative research across disciplines (Dissanayaka et al., 2022; Estival et al., 2022; Thorpe et al., 2022).