Seminar I Evaluation across newspaper genres: Hard news stories, editorials and feature articles
Seminars / Lectures / Workshops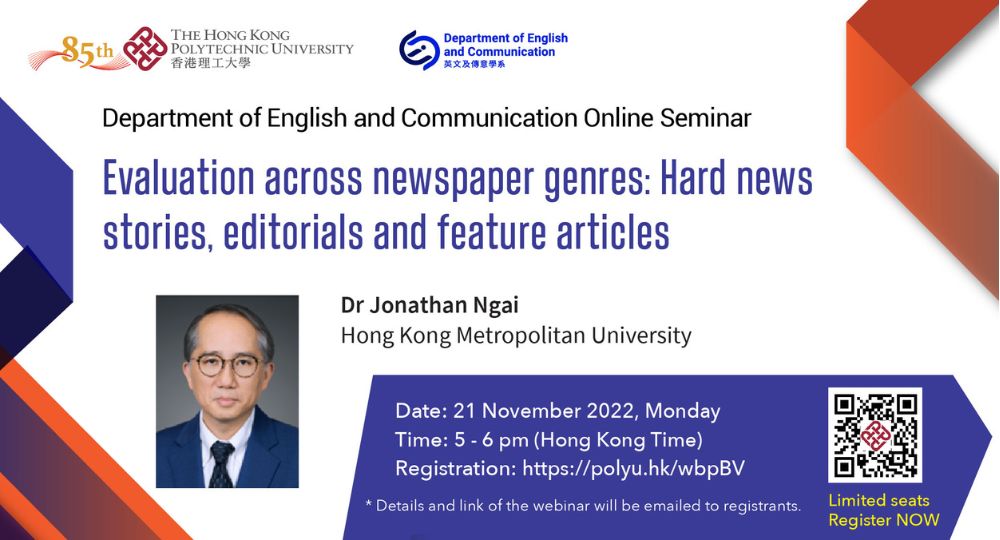 Organiser

Department of English and Communication
Summary
Linguistic studies on evaluation or stance in newspaper texts abound.  Yet most are concerned with news stories, and relatively less attention has been paid to other newspaper genres, especially features articles.  
In this seminar, I argue that evaluation is a main driver of text construction (Ngai, 2022). I will consider hard news stories, editorials and feature articles from the perspective of evaluation, as represented in a 900,000-word corpus of newspaper  texts arranged by genre and topic domain. Drawing on a specially developed framework of analysis with five evaluative dimensions, this seminar discusses how evaluation plays a vital and yet dynamic role in the construction of the three major newspaper genres.  
Keynote Speaker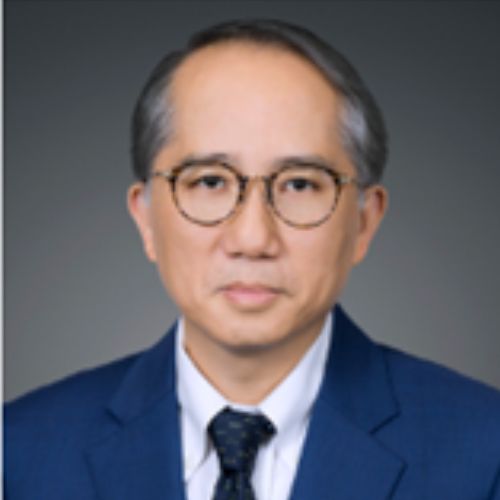 Dr Jonathan Ngai
Hong Kong Metropolitan University
Jonathan Ngai is an assistant professor of linguistics and applied linguistics at Hong Kong Metropolitan University. His current research interests primarily centre on academic, journalistic and promotional texts, with a strong focus on stance, style and rhetoric. He is the author of Evaluation across newspaper genres: Hard news stories, editorials and feature articles (Routledge, 2022).