Joint Seminar I Multimodal conduct and professional discourse identity in oral advocacy: Insiders' perspectives
Seminars / Lectures / Workshops
RCPCE Events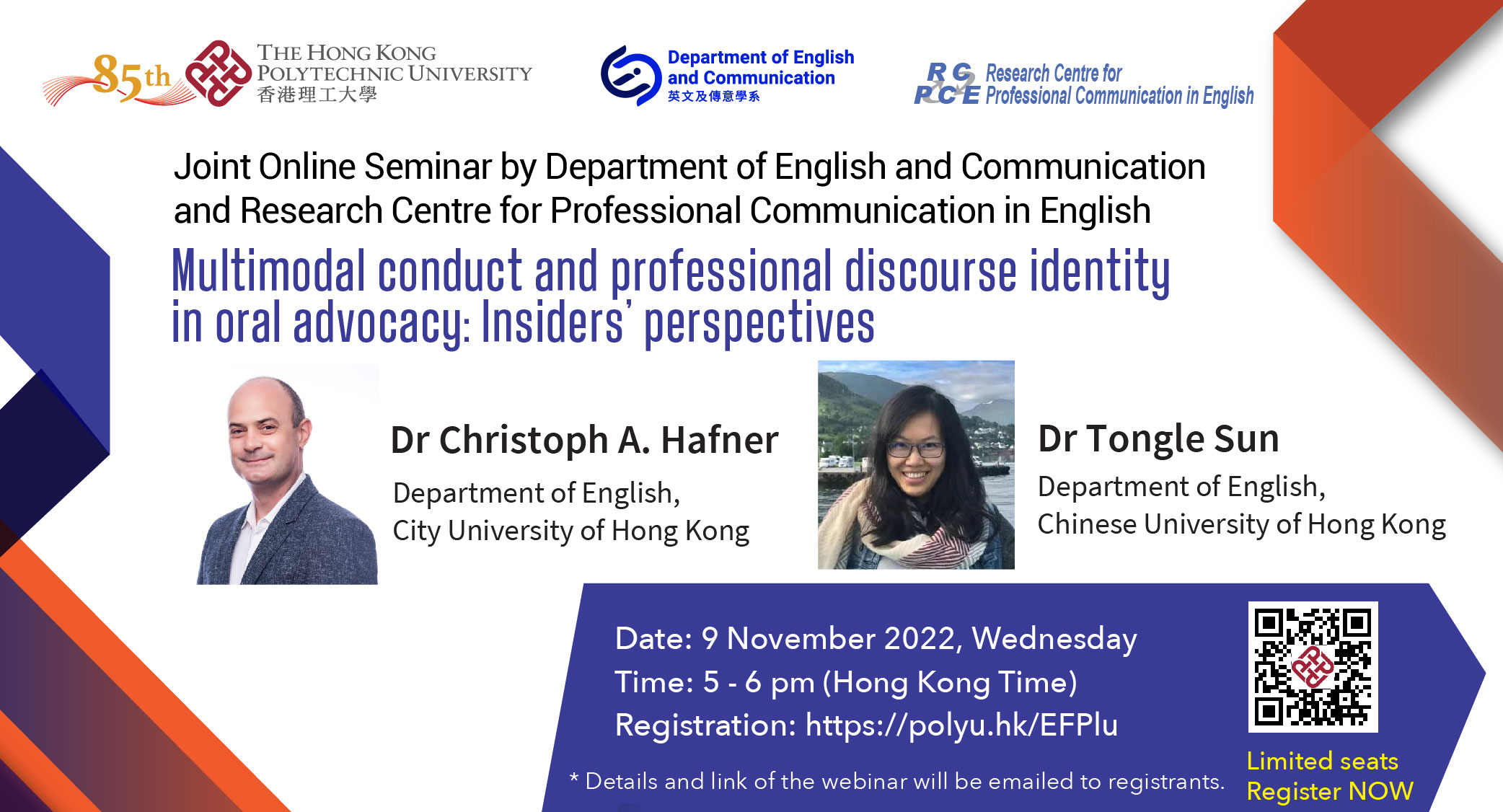 Organiser

Department of English and Communication
Speaker
Dr Christoph A. Hafner
Dr Tongle Sun
Remarks
This event is jointly organised with the Research Centre for Professional Communication in English, PolyU.
Summary
In research on professional legal communication, there is growing interest in multimodal aspects of communication, including the use of gesture, facial expression, gaze, and speech, among others. Such research suggests that multimodal conduct can play an important role in the construction of a professional discourse identity. However, this approach has yet to be extended to the academic context to examine law students' multimodal conduct in simulated oral advocacy exercises (the activity known as 'mooting'). In this presentation, we report on the findings of an eight-month ethnographic study of a team of law students from a Hong Kong university preparing for an international mooting (oral advocacy) competition. In particular, we examine the insider perspectives of members of the team - academic and professional coaches and their students - in order to understand how they perceive the role of multimodal conduct in oral advocacy presentations. We provide a thematic analysis of oral feedback from coaches on students' presentations as recorded in observers' field notes and video recordings of team meetings and practice hearings. The analysis demonstrates that coaches are sensitive to (and students struggle with) aspects of multimodal conduct, including gesture, gaze, and facial expression, among others. Participants see these multimodal forms of expression as resources to be strategically exploited in accordance with clearly established legal cultural norms. The findings have implications for research on multimodality in academic/professional communication and for pedagogy in English for Academic Legal Purposes.
Keynote Speaker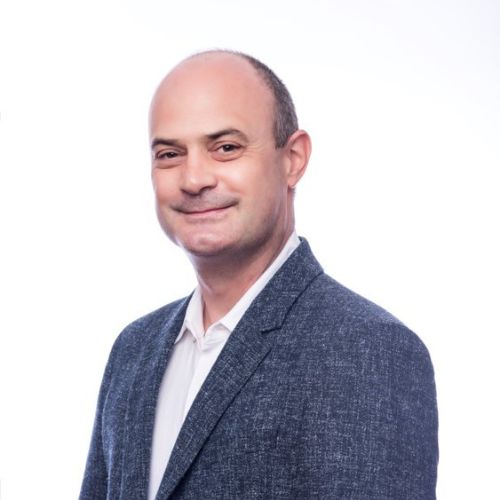 Dr Christoph A. Hafner
Department of English, City University of Hong Kong
Christoph A. Hafner is Associate Professor in the Department of English, City University of Hong Kong. He is the President of the Asia-Pacific LSP and Professional Communication Association and a past President of the Hong Kong Association for Applied Linguistics. His current research projects investigate digital multimodal pedagogies in language education contexts and the second language socialization processes of law students in Hong Kong. He has published widely in the areas of English for specific purposes, digital literacies, and language learning and technology. His books include: Understanding Digital Literacies: A Practical Introduction (2nd edition) (Routledge, 2021, co-authored with Rodney Jones); and English in the Disciplines: A multidimensional model for ESP course design (Routledge, 2019, co-authored with Lindsay Miller).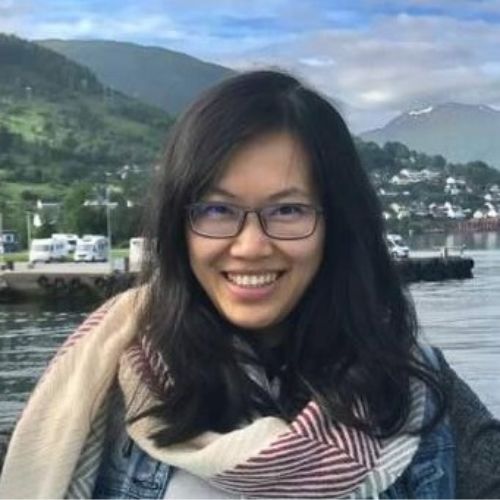 Dr Tongle Sun
Department of English, Chinese University of Hong Kong
Tongle Sun is Assistant Professor in the Department of English at The Chinese University of Hong Kong, where she is teaching undergraduate and postgraduate courses in Applied English Linguistics. Her main research interests are language, culture, and identity, language socialization, study abroad, intercultural communication, and English for specific purposes.