Seminar I Temporality & National Identity: American Claims on the Global Future
Seminars / Lectures / Workshops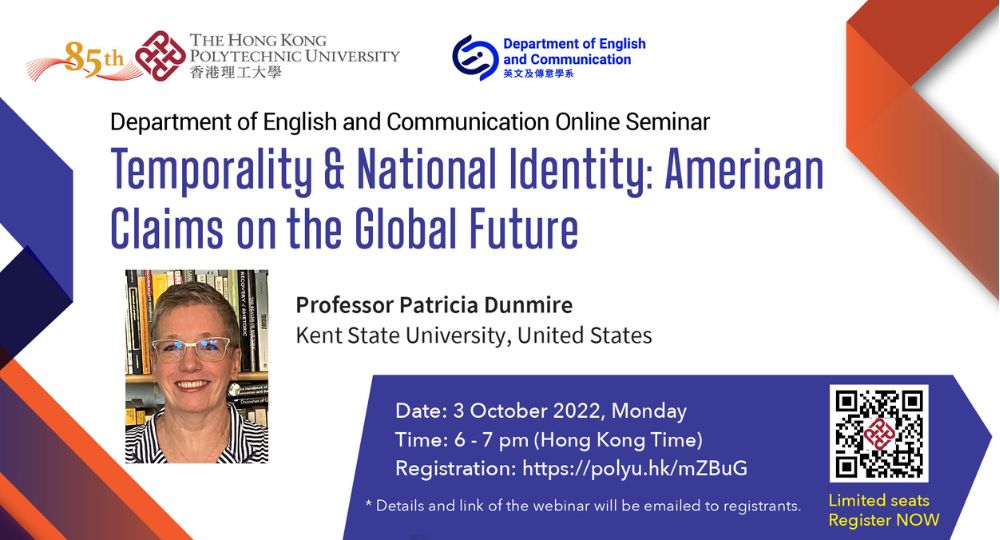 Organiser

Department of English and Communication
Speaker
Professor Patricia Dunmire
Summary
My presentation, "Temporality & National Identity: American Claims on the Global Future," examines the role the future plays in construals of American national identity. I posit that throughout its history, politicians and pundits have insisted that America bears a special relationship to the future and argue that this claim on the future undergirds the nation's identity, particularly its assertion of exceptionalism: the idea that America is the exemplary nation. Specifically, I argue that the discourse of exceptionalism embeds the claim that America is the exemplar of the future and, as such, has a special right to shape the geopolitical future. I demonstrate my argument through a critical analysis of Cold War discourse, specifically the papers of the Committee on the Present Danger which reignited a Cold War posture between the United States and the Soviet Union in the 1970s and early 1980s. My overriding goal is to provide insight into the means by which the future—as a discursive construct, rhetorical resource, and conceptual space—has figured in America's conception of its place and purpose in the world.   
Keynote Speaker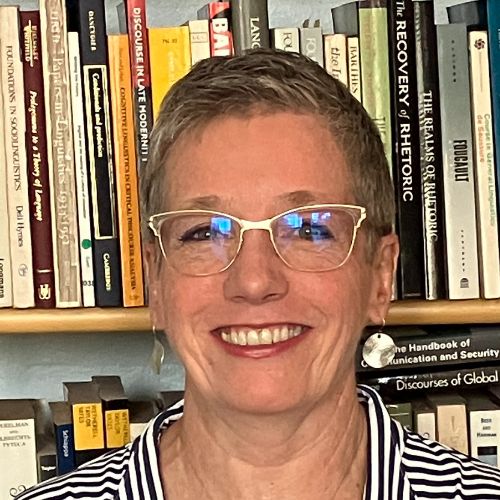 Professor Patricia Dunmire
Kent State University, United States
Patricia Dunmire is a Professor in the Rhetoric & Composition doctoral program at Kent State University where she teaches undergraduate courses on argumentative writing and propaganda and graduate seminars on discourse analysis and political rhetoric. Her research focuses primarily on how the temporal domain of future is represented and functions within American political and foreign policy discourse. Her work has been published in numerous journals and edited collections. Her latest book 'The Great Nation of Futurity: the Discourse and Temporality of American National Identity' with Oxford University Press is due out early 2023.