Joint Seminar l Modeling classroom language pre and during COVID-19 for critical reflection
Seminars / Lectures / Workshops
RCPCE Events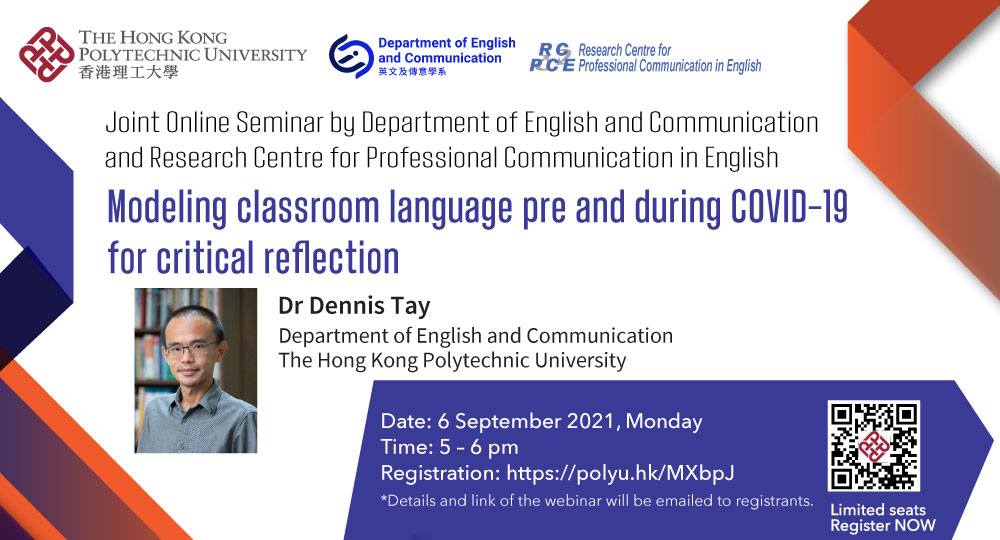 Organiser

Department of English and Communication
Remarks
This event is jointly organized with the Research Centre for Professional Communication in English, PolyU.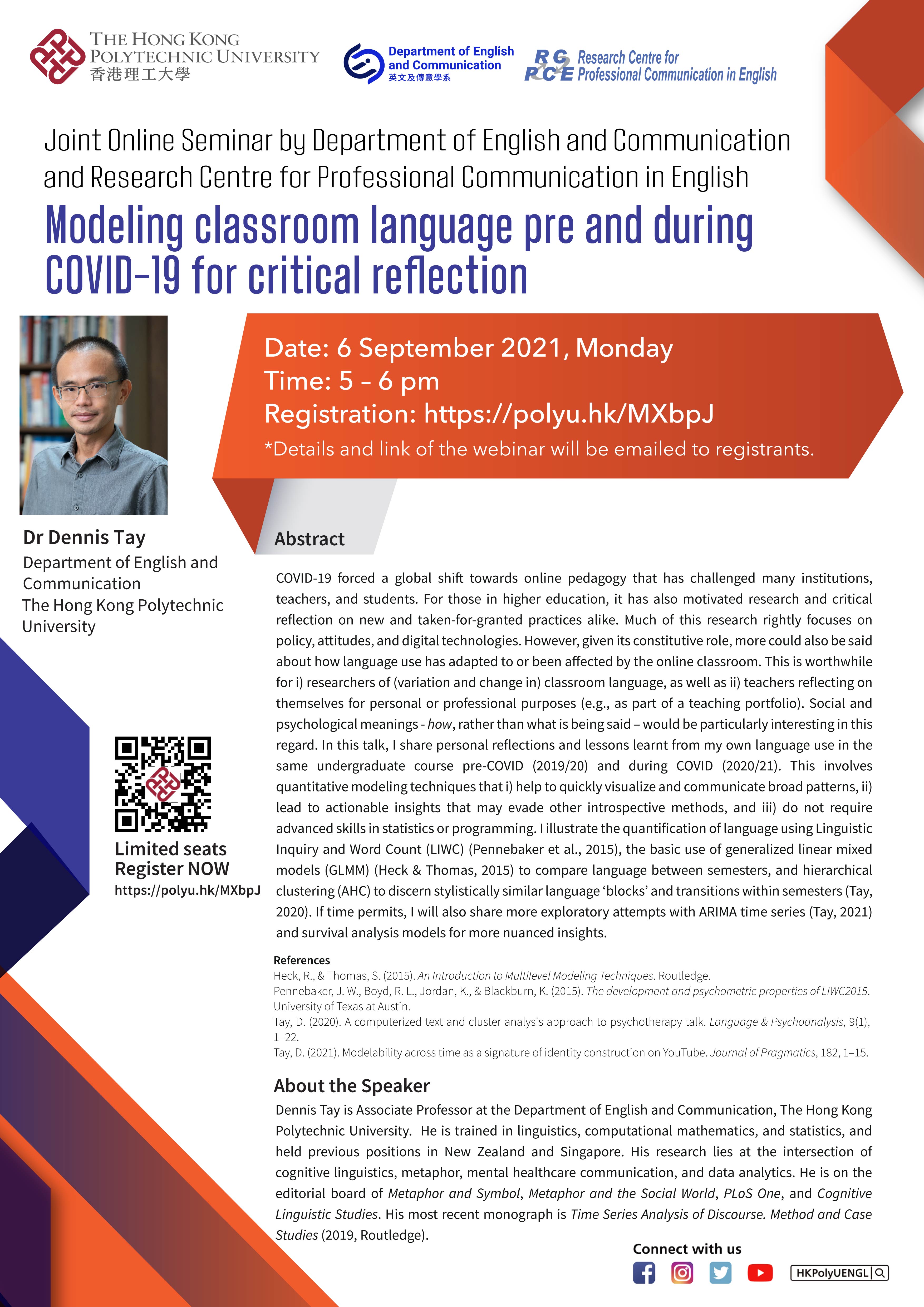 Summary
COVID-19 forced a global shift towards online pedagogy that has challenged many institutions, teachers, and students. For those in higher education, it has also motivated research and critical reflection on new and taken-for-granted practices alike. Much of this research rightly focuses on policy, attitudes, and digital technologies. However, given its constitutive role, more could also be said about how language use has adapted to or been affected by the online classroom. This is worthwhile for i) researchers of (variation and change in) classroom language, as well as ii) teachers reflecting on themselves for personal or professional purposes (e.g., as part of a teaching portfolio). Social and psychological meanings - how, rather than what is being said – would be particularly interesting in this regard. In this talk, I share personal reflections and lessons learnt from my own language use in the same undergraduate course pre-COVID (2019/20) and during COVID (2020/21). This involves quantitative modeling techniques that i) help to quickly visualize and communicate broad patterns, ii) lead to actionable insights that may evade other introspective methods, and iii) do not require advanced skills in statistics or programming. I illustrate the quantification of language using Linguistic Inquiry and Word Count (LIWC) (Pennebaker et al., 2015), the basic use of generalized linear mixed models (GLMM) (Heck & Thomas, 2015) to compare language between semesters, and hierarchical clustering (AHC) to discern stylistically similar language 'blocks' and transitions within semesters (Tay, 2020). If time permits, I will also share more exploratory attempts with ARIMA time series (Tay, 2021) and survival analysis models for more nuanced insights.

References
Heck, R., & Thomas, S. (2015). An Introduction to Multilevel Modeling Techniques. Routledge.
Pennebaker, J. W., Boyd, R. L., Jordan, K., & Blackburn, K. (2015). The development and psychometric properties of LIWC2015. University of Texas at Austin.
Tay, D. (2020). A computerized text and cluster analysis approach to psychotherapy talk. Language & Psychoanalysis, 9(1), 1–22.
Tay, D. (2021). Modelability across time as a signature of identity construction on YouTube. Journal of Pragmatics, 182, 1–15.
Keynote Speaker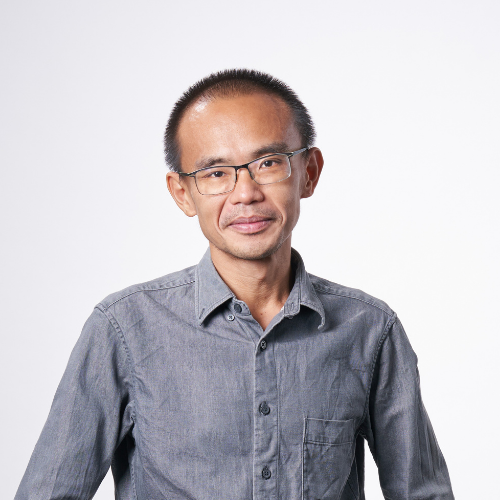 Dr Dennis Tay
Department of English and Communication, The Hong Kong Polytechnic University
Dennis Tay is Associate Professor at the Department of English and Communication, The Hong Kong Polytechnic University. He is trained in linguistics, computational mathematics, and statistics, and held previous positions in New Zealand and Singapore. His research lies at the intersection of cognitive linguistics, metaphor, mental healthcare communication, and data analytics. He is on the editorial board of Metaphor and Symbol, Metaphor and the Social World, PLoS One, and Cognitive Linguistic Studies. His most recent monograph is Time Series Analysis of Discourse. Method and Case Studies (2019, Routledge).   Read More